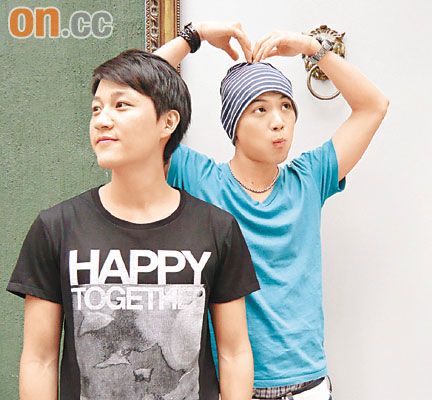 [The Sun July 20, 2007]

TVB newbie Bryant Mak and Oscar Chan portrayed the younger version of Damien Lau and mainland actor Liu Ging Sang in the grand production series [Drive of Life]. Apart from being brothers in the series, they also have good relationship in real life. Bryant says: "Both of us graduate from TVB acting classes, we have worked together previously. When filming [DOL] in mainland, we have become closer and often exchange acting tips."

Also casted in the series, Charmaine Sheh is actually Bryant's god-sister. They often run into each other at their god-mother's house. "We knew each other when we are still very young, but we rarely get in touch with each other until I entered entertainment industry. Sister (Charmaine) always taught me, and there is also Kenny Wong who is very willing to teach newbie." Oscar added: "I'm now working with Charmaine in [Steel Lips Silver Teeth], everyone worked happily together."

They also unanimously expressed that Charmaine have opportunity to retain her title of "Best Actress" through [Drive of Life].

(Note: Bryant is the one wearing black t-shirt while Oscar wore blue).

Bryant Mak is Charmaine Sheh's god-brother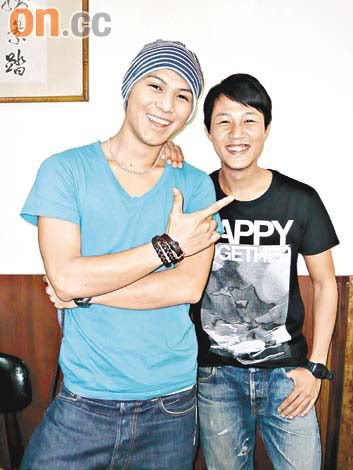 [Oriental Daily July 20, 2007]

Bryant Mak and Oscar Chan both participated in the filming grand production series [DOL] and expressed the filming is a very good experience: "We portrayed the younger version Damien Lau and mainland actor Liu Ging Sang. Both of them are great in acting, therefore it's a challenge for both of us. Because we did not have any scenes with them, we can only observe their flair through watching the playback."

Both of them also worked together with Charmaine in the series. Actually, Bryant is Charmaine's god-brother: "I knew Charmaine since I was young, and later we meet each other in TVB, she taught me a lot of things."

If reposted, kindly give due credit.

Sehseh: Hehehe... didn't know that Bryant is Charmaine's god-brother. He did resemble Raymond Lam at certain angle in [DOL]. Oscar, on the hand is always cute looking. I started to pay attention after noticing him in [Glittering Days] (the apparentice tailor).

p.s. Added another news clip of DOL cast promoting the series. Please go here.