Note: Please do not direct link the images. 请用自己的照片户口!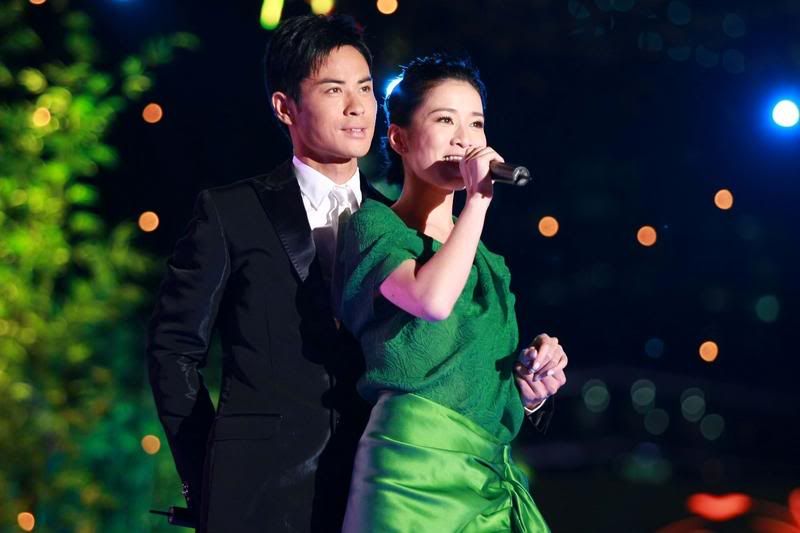 [Wenweipo 13/06/09]

Kevin Cheng, Charmaine Sheh and Tavia Yeung recently attended Korea CMB's [ChinChin Youth Singing Competition]. The trio appeared in their lavish costumes from series [Beyond the Realm of Conscience] as special performing guests. They also attended KCTA 2009 - Digital Cable TV Show organized by CMB to promote TVB series to local clients and media.

Kevin, Charmaine and Tavia became the center of attention on that evening. They wore Tang Dynasty costumes fit for emperor and empress while singing and dancing to the beautiful song of [Chrysanthemum Flowerbed] along with local dancers. Next, rumored couple Kevin and Charmaine performed romantic ballad [I Believe] and JITP themesong [Hope].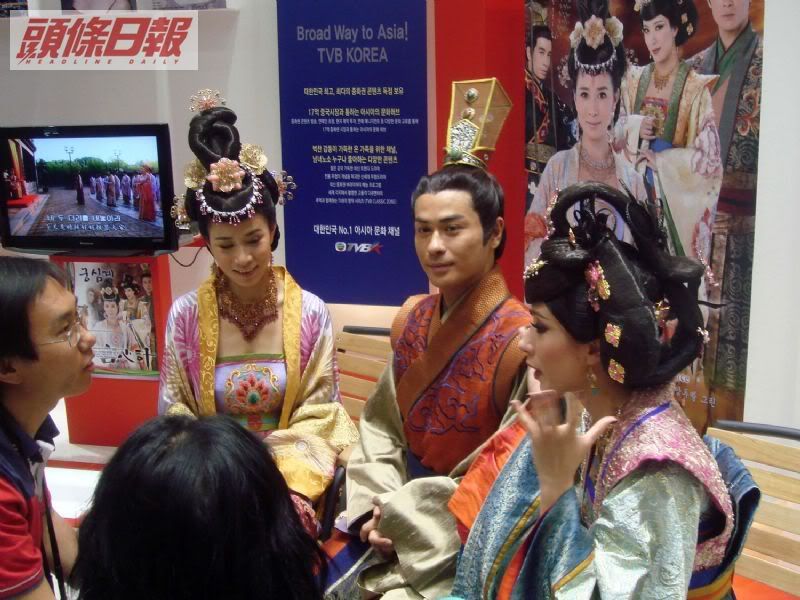 Afterward the trio attended KCTA 2009 - Digital Cable TV Show to promote TVB grand production series of the year [Beyond the Realm of Conscience]. They introduced their characters in the series and shared some filming clips to the clients. In addition, they also accepted interviews from various local media.

No repost allowed.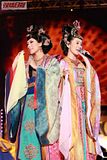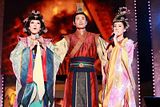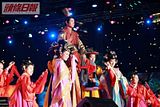 It took HK media like 2 weeks to do coverage on this trip. It's worth the wait though, with these high qualities photos. You can watch the clips of their performances here.

Charmaine also attended Air Supply concert last night: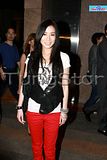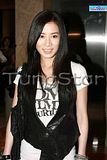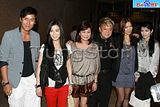 Pictures courtesy of Charmaine Baidu Forum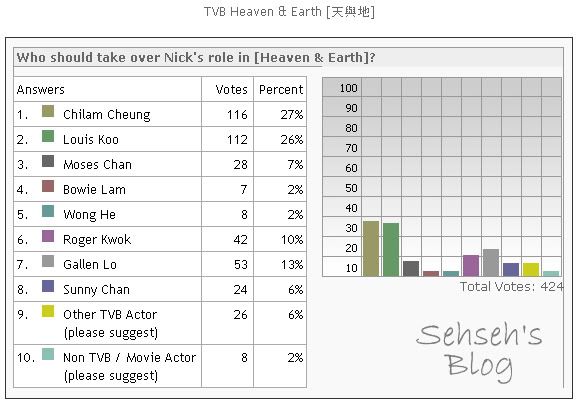 Wow, almost a tie between Chilam and Louis in the HAE poll! It seems that fans (including me) prefer TVB ex-actors to take over Nick's role in Chik Kei Yi upcoming series. The poll is not closed yet, you can still vote for your preferred candidate(s) at the link above.

p.s. Don't forget to drop by Charmaine's TVB Blog to leave her a message. She have just updated her TVB blog with some self taken pics at KCTA event.