Note: No repost allowed. Thank you for your co-operation.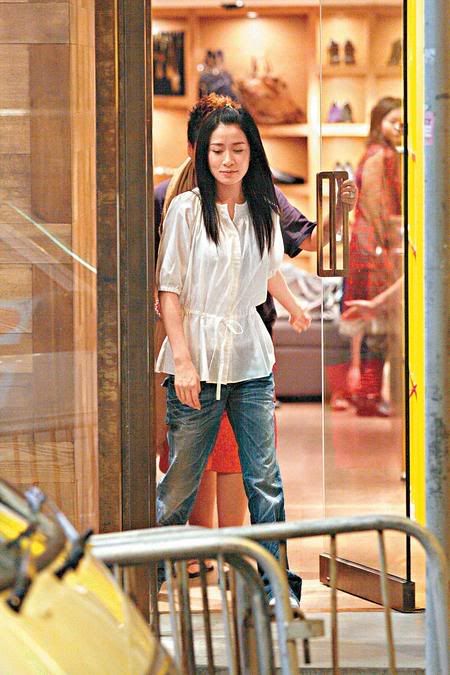 [Singtao Daily 14/02/2009]

Earlier Charmaine Sheh and Kevin Cheng rumor spread like wildfire and both of them appeared to be high profile, even not afraid of taking picture together at company's event. Regrettably recent reports indicate that Charmaine could not stand Kevin's boring personality, leading to their break up. There are also rumors that TVB are breaking up the lovebirds. Charmaine recently re-shot some scenes for her new series and when she saw reporters, she forced a smile and even went frenzy shopping at a shoe shop to release her pent up emotions.

Charmaine and Kevin were rumored to be together due to filming [Forensic Heroes 2] and with Kevin being seen visiting Charmaine's apartment with take out food, the rumors become intense. It was until recently that they were rumored to be under a lot of pressure for dating and TVB is secretly objecting them. In addition Charmaine could not tolerate Kevin being boring, resulting in their break up. Both of them have separate plans during Christmas.

Charmaine was busy re-shooting some scenes for new series [Entrepreneurial Beauties] at Central and Happy Valley separately. Last night, Charmaine started work by appearing at Central. When she does not need to film, she went into a nearby shoe shop to 'sweep goods'. Apart from high heels, she also selected sport shoes. After trying for a while, she couldn't find a pair she fancy, plus it was time for her to start filming therefore she quickly left. When Charmaine opened the door she saw reporters and immediately forced a smile. Afterward she took out her handphone and chat non-stop, seemingly wanting to draw the attention away.

Charmaine later changed filming spot to Happy Valley. When she doesn't need to film, Charmaine and partner Dayo Wong will sit down and read their own script. When they realized there were reporters downstairs, both of them smiled toward the camera. However, it's obvious that Charmaine's smile look a little forced. Afterward Dayo was busy reading newspaper, while Charmaine starts to apply make up. The scene is about Charmaine meeting Dayo at café and threw tantrum on the spot. Seeing Charmaine's animated and fiesty expression, her acting is absolutely fabulous. Wondering if the break up has affected Charmaine to become hot-tempered?

No repost allowed.


Stupid reporters always create stories from pictures. If you smile they will write you as fake, if you don't smile they label you as arrogant. Poor Charmaine, has to re-shot scenes late into the night and being harassed by doggies.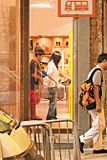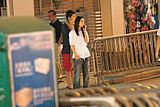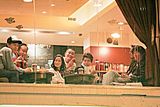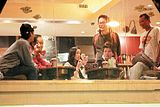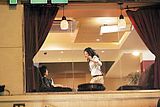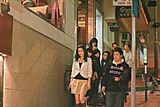 Remember to vote for Charmaine at Astro Wah Lai Toi Drama Awards!

Whether Charmaine is coming to Malaysia or not, I hope fans will continue to vote for her and show TVB that she will always have our support. A big Thank You to fans who voted, and hoping everyone will continue to do so.