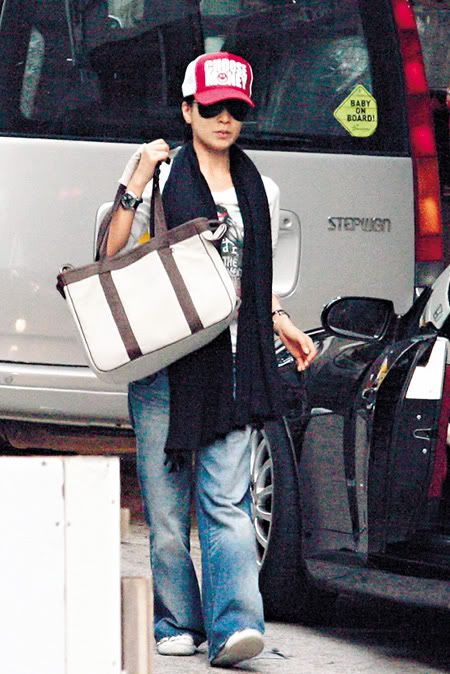 [Singtao 01/10/2008]

The rumors of Charmaine Sheh becoming the 3rd party in Kevin Cheng and Niki Chow's relationship became recent hot topic. This caused her to be accused as 'Flirty Sheh' and even her old rumored boyfriends were brought up again. Among them is the allegation that Anita Yuen was furious of Charmaine and Chilam Cheung's yesteryear's rumors.

After being rumored with Kevin, Charmaine's image was greatly affected. Yesterday she drove her sport car to Happy Valley accompanied by her assistant, with no rumored boyfriend Kevin in sight. However, it seems that Charmaine brought along her 'most beloved', as she is carrying a pet carrier. Her pet – Scottish fold cat should be inside. She did not hand her pet to her assistant but carried it on her own. She only hand it to her assistant when she got into her car and drove away. It's obvious that her beloved cat is more important to her than any of her rumored boyfriends.

Please do not repost.


I think it's not BB in the carrier, but her new kitten - taking her/her to see vet for vaccination shot perhaps?. Charmaine did not mention in details about this new family member though. Hope she post up some pics soon!