Note: No repost at AsianFanatics allowed. Thank you for your co-operation.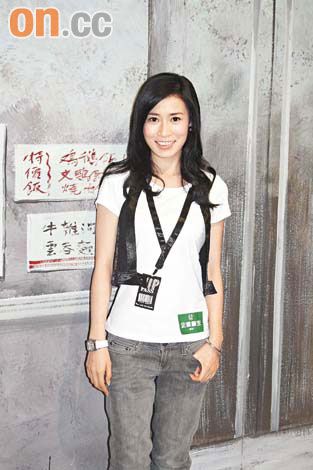 [Takungpao 18/10/2008]

TVB new series [Enterprise Doctor] held a blessing ceremony yesterday with attendance from cast member Dayo Wong, Charmaine Sheh, Theresa Lee, Michael Tse and others. Charmaine expressed that it is a funny experience collaborating with Dayo. In the series they constantly bicker, with her character being hot-headed while Dayo is quite sly. Dayo and Charmaine kept a distance at the event, seemingly afraid of spreading rumors. Charmaine said: "Huh? You should ask him! (Did he leap away after finish filming?) No." Mentioning she was elusive while filming sales presentation clip with Kevin last evening, she answered: "How could that be? We worked together! No such thing." When asked if she will avoid him, she laughed and said: "How to avoid? We worked together in the studio.' [Lau Sam Ho] will only be filmed next year February, reporters point out that their rumors most probably will die down by then and Charmaine smilingly said she hope so too.

Returning to TVB, Theresa indicate that she have filmed for more than 10 years therefore it's easy for her to get accustomed again. She is not pressured when filming, instead quite relaxed. However, she missed filming travelogue the most. Reporters point out that she could recommend herself to TVB, she laughed and said: "I'm terrible, there are some place I don't want to visit." The series will be filmed until mid December and TVB agreed to let her return to Canada to celebrate Christmas. Her son also came to Hong Kong and will be staying for a month. Sometimes he also accompanies her to filming. She laughed that during one outdoor scene, her son went up the filming bus, Charmaine was changing her clothes inside and he pulled the curtain apart a bit. Charmaine was so frightened that she immediately screamed, while her son was frightened to tears, more terrified than Charmaine. She admitted that her son staying for a month actually gave her pressure. When she is not filming she missed him. However it will be better if her son is not in Hong Kong, she will have time to shop and do facials.

If reposted please give due credit. No repost at AF allowed.


Imagine Charmaine and Theresa's son screaming at the same time. Lol... Theresa said that Charmaine is not upset, just shocked. And her son is very young, so he didn't see anything.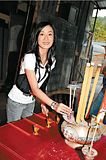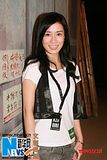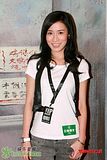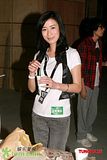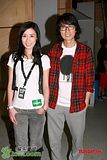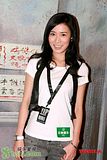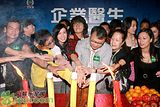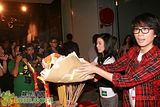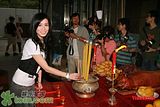 Have you visited Charmaine's TVB Blog today?
http://blog.tvb.com/charmainesheh/

Vote for Charmaine!
http://idlemindsehseh.blogspot.com/2008/10/vote-now-tvb-41st-anniversary-award.html