9 November 2007
Emma Lam

TVB's Sales Presentation for 2008 was held today at TVB City. The event is an opportunity for the company to showcase forthcoming productions to potential sponsors to attract endorsements and advertising revenue from clients, as a result it is often seen as the most important show of the year, even more important than the anniversary show.

The presentation was opened by the unprecedented appearance of the whole artiste population of the company arriving in open top buses and walking down the red carpet into the studio wearing tracksuits. This was a special gesture to signify the importance of sport in 2008, the year of the Beijing Olympics. After they entered the studio, the stars then changed into more glamorous outfits for the main presentation.

Among the most popular artistes of the evening were the veteran cast of Heart Of Greed <溏心風暴> - Ha Yu (夏雨), Lee Si Kei (李司棋) and Susanna Kwan (關菊英), who were first to arrive. The cast of Heart will be reuniting to film another series in January, which is tentatively titled Heart Of Greed 2 - Full Moon Happy Family <溏心風暴之家好月圓>. Si Kei revealed that she only knows the theme will be around mooncakes. Asked about the rumours that are floating around on the internet speculating the storyline and suggesting that she and Susanna will play sisters, Si Kei replied that the stories on the net are not bad, but the show's producer Lau Ka Ho (劉家豪) is being very secretive about the plot. Susanna said that she does not mind if she plays a good or evil character, as long as she has the opportunity to show her talents.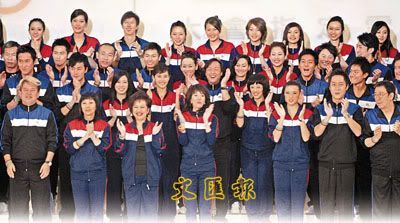 Sonija Kwok (郭羨妮) changed into a low cut evening dress, but denied that she was looking to steal the show. She will be filming one series next year because she has been very busy and is currently working hard on her theatre production. She is not worried about being the leading lady with the least series next year because she is looking to take some time out to rest.

The three leading ladies from the 80-episode series The Gem Of Life <珠光寶氣>, Ada Choi (蔡少芬), Gigi Lai (黎姿) and Maggie Shiu (邵美琪) also appeared in elegant evening gowns and when they were spotted by the normally shy guy Moses Chan (陳豪) he surprised everyone when he exclaimed: "Where is my baby?"

Ada was still recovering after her recent operation to remove a cyst from her larynx, so she was unable to speak and had to depend on pen and paper to answer questions from the reporters. Gigi's outfit seemed to be more reserved than the other two ladies, but she said she didn't mind and added that Ada looked beautiful.

Kenneth Ma (馬國明) was revealed to be the most prolific male lead in 2008, with a total of five series planned. He laughed that he found this hard to believe because he only had one series aired this year, which was The Family Link <師奶兵團>. When it was suggested that he should stand a good chance of winning an award next year, he pointed out that the chance of winning is not linked to output because you can still win an award even if you have only appeared in one series.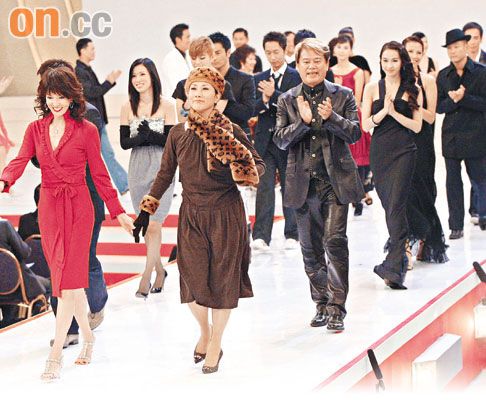 Other young leads will also be appearing in multiple series next year, including Steven Ma (馬浚偉) with five series and Raymond Lam (林峯) and Bosco Wong (黃宗澤) both have three series planned. As for the ladies, Linda Chung (鍾嘉欣) will lead the way with four series, Kate Tsui (徐子珊) and Fala Chen (陳法拉) each have three series, but last year's best actress winner Charmaine Sheh (佘詩曼) is only down for two series next year.

2008 also sees the return of Eric Tsang (曾志偉) for the latest incarnation of his crazy game show The Super Trio Show <獎門人>. His co-hosts for the new series will include Chin Ka Lok (錢嘉樂), Wong Cho Lam (王祖藍) and Timmy Hung (洪天明). Eric revealed that the first episode will be filmed in Taiwan and is planned to air in February. He hopes that his original co-host Jerry Lamb (林曉峰) will be able to take part, but this will depend on his schedule.

Asked about the recent news about TVB executive Stephen Chan (陳志雲) receiving threatening letters, Eric was very supportive and said that Stephen is an experienced host and should be entitled to have his own interview style. He added that he would not change the way he is even if he received a flick knife in the post.

TVB unveiled a total of 22 new series for next year at the presentation, of which there are a number of sequels of spin-off series, including Heart of Greed, Burning Flame III <烈火雄心III>, The Gentle Crackdown 2 <秀才愛上兵>, Survivors Law II <律政新人王II> and Forensic Heroes II <法證先鋒II>. Hit cookery show Beautiful Cooking <美女廚房> also sees a return with the format changed to include male and female celebrities in the kitchen. Among the imported programmes for TVB Pearl, Terminator: The Sarah Connor Chronicles has stirred up the most excitement.

News translation credit to Batgwa.com.

Pics: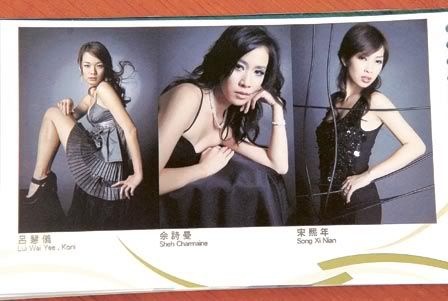 Charmaine is one of the highlighted artiste featured in the booklet. Waiting for the full size print :)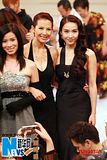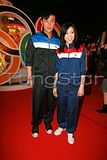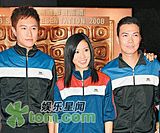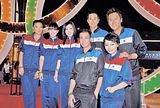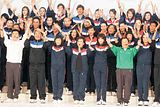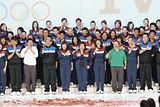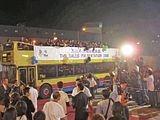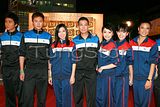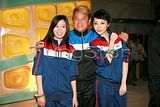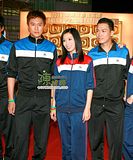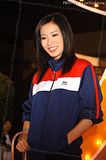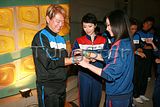 Pictures update: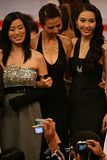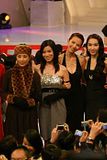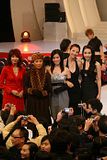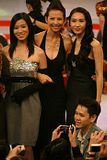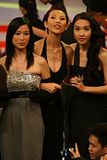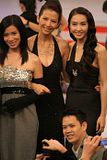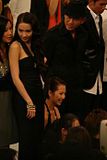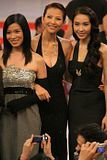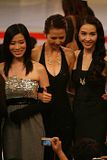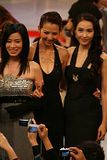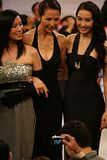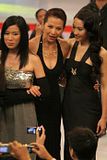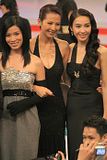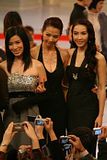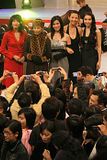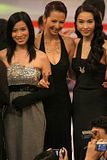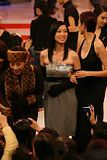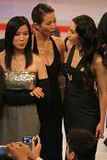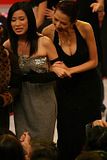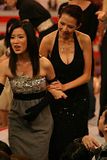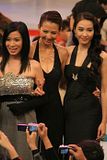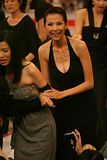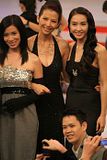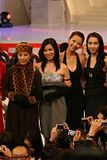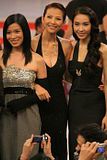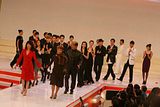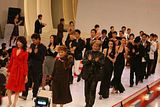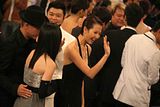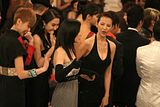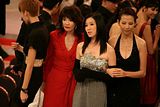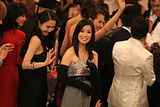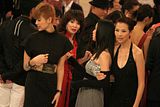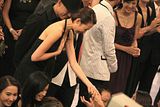 Sehseh: There's not much pictures of Charmaine, since she's pretty low profile in this event. The reason why she only have 2 clips in sales presentation is because TVB have finished airing her series, which is quite a good news as she doesn't have any other warehoused series after Strike of Heart.

TVB Sales Presentation 2008 will be aired on November 19th after the anniversary celebration.