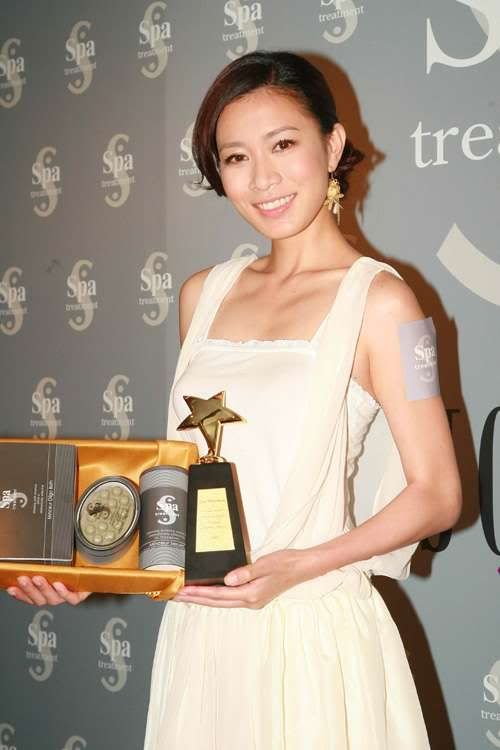 Credit to Bebe from www.shehsheh.org.
[Ent Sina July 13, 2007]

Charmaine Sheh has been awarded the 'Most Perfect Body/Appearance Award' by a body shaping company. Following this award, Charmaine was earlier voted as the 'Queen of unhappy faces behind the camera' (镜头后变黑面神女星) behind Gillian Chung by netizens. Regarding this, Charmaine expressed that she feels that she controls her temper very well and that she does not mind losing to Gillian because all she can do is have a laugh of the poll and move on. When asked if she will try smiling more now, Charmaine said that she has always smiled a lot. She was then questioned if she had faced reporters with an unhappy faced, to which Charmaine answered that it depends on the circumstance and if they had crossed the line. Charmaine believes it is tiring to be celebrities and so, when relaxing, most artists would be expressionless, making it easy for them to be mistaken to be unhappy.

News translation credit to dee-lush from AsianFanatics Forum.