Gallery credit to http://365jia.cn
On the noon of 19 Jan 2013, popular Hong Kong artiste Charmaine Sheh graced Hefei Yintai Centre with her presence. She wore a sheer black evening dress to attend the opening ceremony for Chaumet Paris and attracted a huge crowd of cheering fans. A TVB Dongka Fadan in Hong Kong, Charmaine's charisma in Mainland China cannot be taken lightly as well.
This is Charmaine's first trip to Hefei. Discussing about her impression of Hefei, Charmaine expressed: "Hefei people are very passionate and friendly. Actually I arrived in Hefei last evening, and I would like to go sightseeing around a bit." Starring in numerous TVB series, Charmaine is very popular in Mainland China and TVB fandom. Asked about her favorite role to date, Charmaine cheekily replied: "I like every series, it's difficult to choose. I like Yee Shun in [War & Beauty], I also liked Lau Sam Ho in [Beyond the Realm of Conscience], and it's difficult to choose."
Charmaine's contract renewal with TVB remains a mystery, decline to discuss about boyfriend
Fans are very concerned about her plan in 2013 and whether she will be renewing her contract with TVB. Charmaine did not clarify on this but disclosed that her next project will be a melodrama. Fans at the event are full of anticipation for her (future works). However, when she was asked if she currently has a boyfriend, the interview was interrupted by working crew. Charmaine only indicate that she will be celebrating Chinese New Year in Hong Kong, declining to reveal more about her relationship status.
Do not repost.
Sehseh: Charmaine per series contract with TVB will be expiring in April this year. There are rumors that TVB is trying to negotiate a contract with her with promise of a series together with Dayo Wong. However, she has also been approached by Emperor Motion Pictures. If this rumor is true, I hope she will sign with EMP, who has bigger budget and access to movie network.
Gallery credit to 365jia.cn:
Charmaine weibo posting, wearing Chaumet's Bee My Love collection: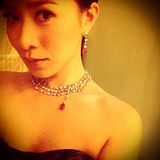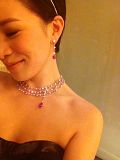 More news pics from Hefei.cc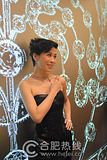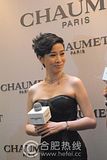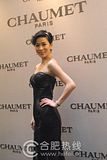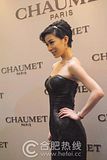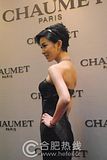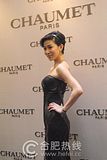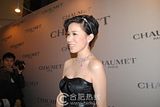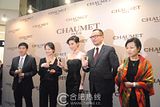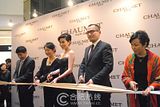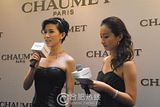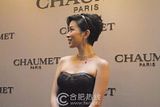 Other new sources and fanpics, credit as labeled: