[Skypost.hk 10/09/2012]
Charmaine Sheh rose to the position of Dongka Fadan (leading actress) not long after she debuted and her earning power is the top among the leading actresses. Besides career, she also has a good investment portfolio. Recently, a professional agent assessed her portfolio and found out that she has already earned over HKD10 million in recent years through property investment. She also invested in banking funds which yielded interest of over HK1 million annually. No wonder some people teased that she will have enough money to survive even if she is not working.
Charmaine has always been careful with her investment. Recently, there was a report that she earned 6-7 figure sum annually. Charmaine indicated that she only have one property remaining, which she is currently staying in. Asked if she would sell off her other properties, she smiled and said: "All along I've always been diligently saving up money. Investment wise, I'm not that great, I'm still learning. Most of the time I will rely on bank's financial advisor. She frankly admitted that she believed in property investment over stock market investment, plus the latter is more risky.
From left: Moses Chan, Charmaine Sheh, Wayne Lai & Linda Chung at NEXT Magazine Healthy Star Award 2012
Will she consider venturing into business? She said that she doesn't have talent in entrepreneurship; in fact she's planning to purchase property in Beijing (Mainland China). She feels positive about the potential and development of real estate in Beijing. Real estate price is still very high in Hong Kong and Chief Executive Leung Chun Ying's strategy didn't help much in redeeming the property market, therefore she doesn't plan to buy new property at the moment. She feels that she should wait for the right time.
Yesterday was also Legislative Council Election Day. Charmaine feel strongly about voting this year, therefore she will be heading over to polling center after completing her job today, to exercise her responsibility as a citizen. Asked if she was influenced by the recent National Education issue, Charmaine expressed: "They should publicly announce the curriculum (content) of National Education before we discuss it over. The government should also accept the opinions of citizens."
Do not repost.
Clips and pictures, credit as labeled:
Credit to Mingpaonews.com


Credit to pochaccocchu


Apple Daily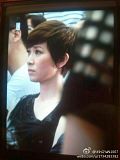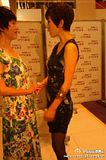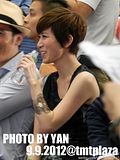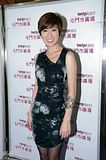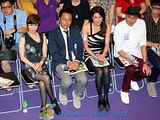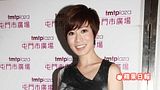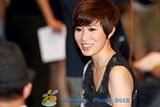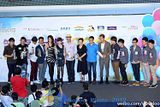 High res pictures from Sina: