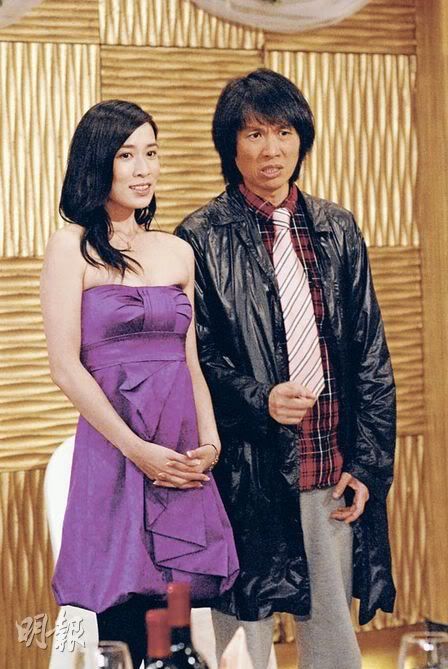 [Mingpao 08/08/09]
TVB series [You're Hired] final week

peaked at 40 points

on Friday, with the average rating of 36 points. The last two episode was aired on Saturday received the average rating of 33 points, peaking at 38 points.
Netizens at various discussion forums requested for TVB to film a prequel or sequel with the original cast. Executive producer Nelson Cheung expressed that it depends on the company decision and most importantly, it will only be considered as original cast if 'Song Gor' (Dayo Wong) agrees to take part.
Possible sequel for [You're Hired]
[Apple Daily 08/09/09]
Dayo Wong and Charmaine Sheh's TVB series [You're Hired] has been garnering good ratings and word of mouth since its airing. Last week is the finale week and it continues to receive audiences support, with peak ratings at 40 point. Though the ending episode on Saturday only peaked at 38 points, it's considered a good result. Earlier Dayo indicate that if the ratings reached 40 points, he will consider filming a sequel. Since the series achieved good results, there might be chances of filming a sequel after all.
No repost.

Congrats to [You're Hired] cast! The series garnered 40 points ratings with just word of mouth by audiences and almost no promotion/hype by TVB! There's even talk among netizens that Dayo is the dark horse candidate for this year's Best Actor award - though I generally think that this year is Wayne Lai's turn, I do wish Dayo can nab the Favorite Male Character Award instead since he's not TVB contract artistes.

The scene where it reached 40 points = Miu Miu (Charmaine) overheard Song (Dayo) confessing to the cactus that he have fallen in love with her.