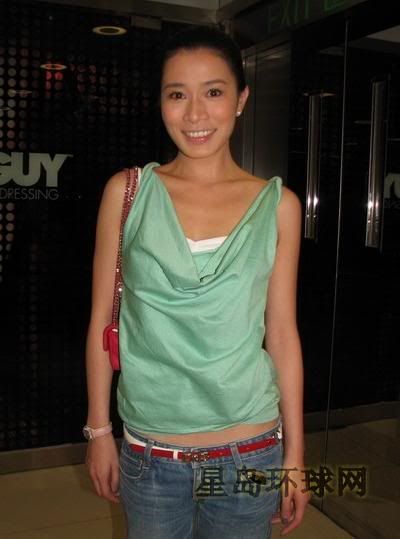 [Singtao 07/09/09]
Recently a magazine indicates that Charmaine Sheh and Kevin Cheng rumored 2 years romance has just ended. Last evening Charmaine and a group of [You're Hired] cast held a gathering to watch the finale episode together. Regarding the rumors of break up, Charmaine frankly said she feel relieved with this news.
TVB series [You're Hired] aired its finale 2 episodes on last Saturday evening. Casts from the series such as Charmaine, Queenie Chu, Otto Chan etc. gathered to watch the ending. Charmaine even treat the entire cast to dinner. She has just returned to Hong Kong from Hawaii after taking 2-3 weeks of holiday. No wonder she looks refreshed.
Charmaine says: "We decides to have a gathering to celebrate the good ratings. I just got off the plane when I called the producer and suggested for dinner gathering! (Will Dayo joins you?) Coincidentally today is also Dayo's birthday. As he will be celebrating with his family, he might not join us."
When asked if she feel confident about the finale ratings exceeding 40 points, Charmaine said: "It's hard to say. I'm worried that people prefer to go out on Saturday evening. However, the previous ratings reached 39 points. This is considered a very good result for a series in 8:30pm slot." She was also asked if she would like to collaborate with the original cast again. "I'll be happy if this comes true, because everyone was really happy during filming."
In addition, regarding the tabloid indicating that Charmaine and Kevin 2 years romance has just ended, Charmaine said: "I did not read the article, they can write whatever they like! (Is there any changes relationship?) There's no change, we always has been friends." Asked if she feel relieved about the break up rumors, Charmaine replied: "Quite. (You rather have rumors of breaking up than dating?) Yes, this is a good idea." Recently a lot of artistes were exposed registering their marriage in Las Vegas. Will she consider getting married there as well? "No, but I fell happy hearing the news of their marriage."
No repost allowed.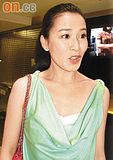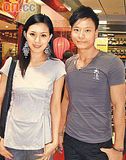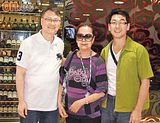 Yay Charmaine is back! Hope [You're Hired] finale ratings will be great! Up! Up! Up!
I've watched the ending and this is my favorite series of the year so far. Not just because of Charmaine's role is very refreshing, her partnership with Dayo and the quirky supporting cast makes the series interesting. I'll refrain posting the ending screencaps for the next few days, to avoid spoiling too soon...