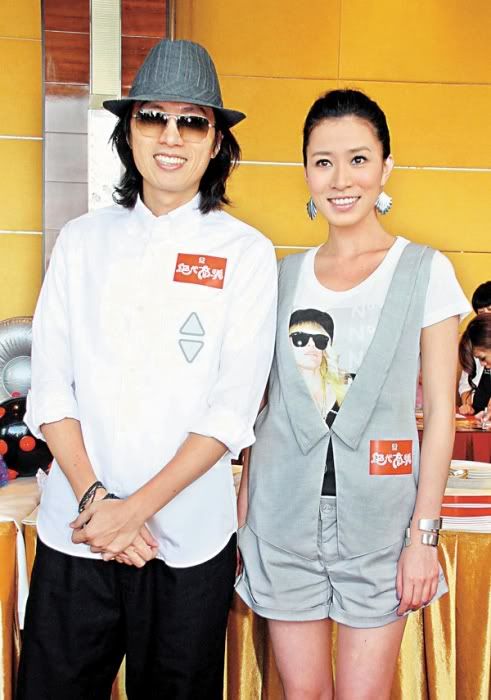 [07/08/09 Singpao]

[You're Hired] will be replacing [A Bride For A Ride] airing slot next week. The cast of the series Dayo Wong, Charmaine Sheh, Benz Hui, Joel Chan, JJ Jia, Koni Lui etc attended the promotional event yesterday. The organiser prepared milk and pillows with Dayo and Charmaine's picture for the game session. They are obviously insinuating 'Leng Mou' (teenage models), the current hot topic in town. Dayo appeared to be embarrassed when he saw the milk while Charmaine refused to take pictures with the pillow featuring her face.

Recently, a tabloid magazine indicate that Charmaine was 'kicked off' the car by her rumored boyfriend Kevin Cheng. She expresses that is just the magazine's allegation. "The only thing I can say is; Kevin is a gentleman. Yes he did give me a ride on his car, but not all the time. It's quite normal! We are good friends. Whatever [on ground], [underground] relationship is just the magazine's allegation." She also indicates that she is currently preparing from her next series and did not pay attention to Kevin's series [Burning Flame 3]. Earlier, she took a vacation in Taiwan and Thailand with friends and family. Charmaine point out that [You're Hired] is her first series to be aired this year and she ad a great time filming. She hopes it will garner good ratings.

Dayo expressed that the chances of him filming TV series in the next 2 years are quite slim as he has other things to do. Is he getting married? He said: "No, you'll only need half day to get married! You can even leave the wedding preparations to other people. What I mean is that I want to try other type of performances." He expressed that he will not be adding shows for his stand-up comedy on the 24th and he still owes a lot of ticket 'favors'. Charmaine immediately asked him to give 4 tickets to each cast member but Dayo teased her for being desperate for money, hence asking for free tickets. "Sometimes she is really desperate for money. I will give her free ticket if she comes to the show."

This is JJ first time filming a TV series and she admitted that it's very difficult for her because she had to memorize a lot of dialogues. However JJ expressed that she is happy working with Dayo. Occasionally Dayo will mess up the dialogue, making it hard for her to suppress laughter. "Sometimes I do not know how to pronounce the word in Cantonese and Dayo will help me. Our collaboration is a happy one and I hope to film more series after this because it can help an actor to grow and develop."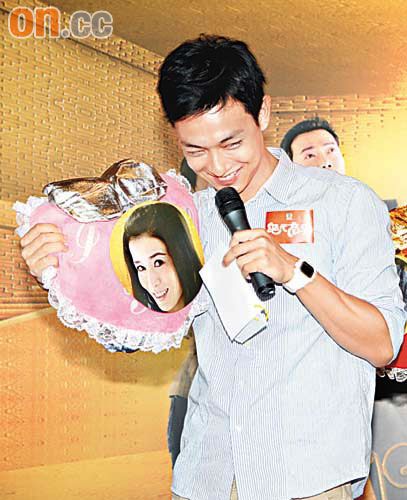 [07/08/09 Oriental Daily]

Charmaine Sheh, Dayo Wong, Koni Lui etc attended promotional event for new series [You're Hired]. The organiser prepared two pillows with Charmaine's picture on them for the games session and emcee Oscar Leung jokingly declared that the winner can smell the fragrance of "Charmaine body pillow".



Additional translation of Producer Cheung Kin Man interview in Mingpao:

"I have worked with Charmaine many times. Apart from her fine acting, she also transformed into another version of "Charmaine Sheh". Her character is a lot of fun, the classic personality of a Hong Kong girl, shopping addiction with overspent credit card, being chased to repay debt, and end up being a debt collector for a credit company. Charmaine really went all out and did not hold back in her collaboration with Dayo; their partnership is seamless. Charmaine is very pretty in the series, she have a lot of beautiful clothes and accessories. She has headache remembering which set to wear. Pay attention to Dayo's outfit, it's mainly consist of red-black checker shirt, a T-shirt and a jacket that resemble black plastic bag. He maintain this look throughout the series, therefore we prepared 5-6 set of them. This is actually Dayo's idea, because he is too lazy to remember his outfits for scene continuity!

No repost allowed.



Three more days till [You're Hired] premieres!

News pics: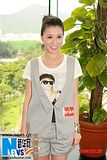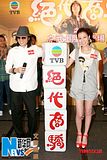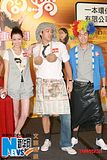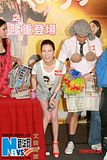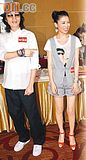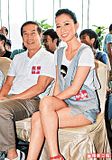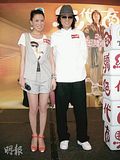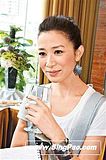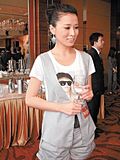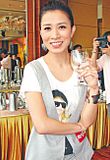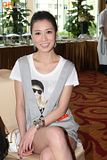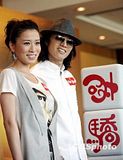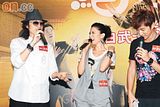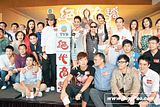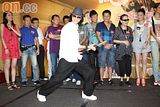 Video clip taken by fans, credit to www.shehsheh.com here.



Charmaine also went shopping with her assistant on the same day. She saw the paparazzi and said 'hi' when she walked past them at the mall.




Credit to Charmaine Baidu Forum. More pics here.