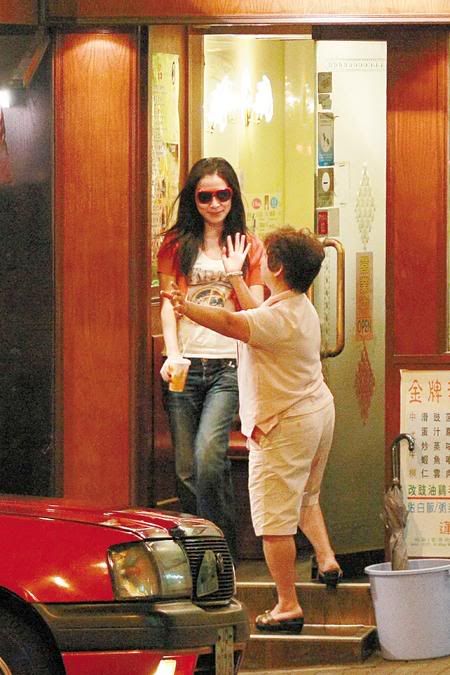 [30/07/2009 Sehseh's Blog Daily]

This morning, Singtao Daily reported that Charmaine Sheh was feeling depressed after the incident where rumored beau Kevin Cheng allegedly dropped her off his car in a jiffy after being spotted by paparazzi.

Sehseh's Daily is a bit skeptical though, as she was all smiles when exiting the porridge restaurant at Happy Valley with her friend. She seems to enjoyed her meal as the restaurant owner escorted her to the taxi. Rather than feeling depressed, we received insider news that Charmaine has not been feeling well since returning from Singapore due to flu and chronic gastric.

Get well soon, Charmaine!

No repost allowed.