[Mingpao 18/06/09]

Charmaine Sheh, Aimee Chan and Carrie Lam appeared at [Beautiful Kitchen] last evening and were arranged to use stinky tofu, egg tart, salted fish and fried crullers as their cooking ingredients. Charmaine was assisted by her mother and prepared a fried rice dish using salted fish. It was praised for having Hawaiian flavour and received full marks. Aimee was praised and insulted by Ronald Cheng and others at the same time. When she deep fried the stinky tofu, the whole recording studio was filled with awful stench. Charmaine quickly retreated and the live audiences have to cover their noses. Ronald said that the tofu is so stinky that it attracted flies and used 'shit' to describe her dish. It was a funny atmosphere as the judges commented otherwise after tasting them.

Charmaine made a correct choice in choosing her mother to assist. Apart from getting full marks for the dish, Charmaine's mum is very tight-lipped and said that she never met Kevin Cheng. Charmaine's mum smiled and said that she doesn't rush her daughter into getting married. Modern women can enough money to support themselves and she gives a lot of freedom to Charmaine. When asked whether she have met Kevin before, Charmaine's mum is very smart and said: "I do not read those reports, I barely watch my daughter's own series, so how come I'd be seeing Kevin!" Charmaine explained that her mum doesn't like to see her being mistreated on-screen, therefore she will not watch tragic series. Regarding her mum's comment, Charmaine laughed and said: "Not only I can support myself, I support her living too." Will you introduce Kevin to your mother? "She should be introducing guys to me instead while she is in Hong Kong!"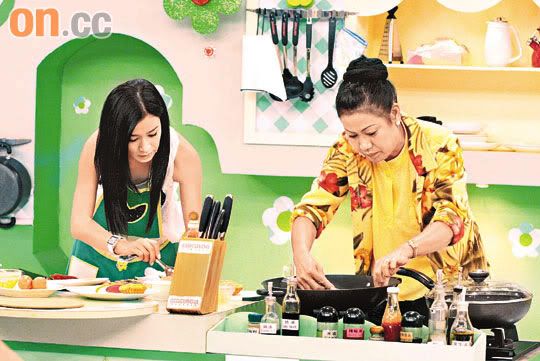 Charmaine Sheh unconcerned about not getting married

[Takungpao 18/06/09]

First time appearing on [Beautiful Kitchen], Charmaine Sheh is not only beautiful but owns good culinary skills as well. She received full marks under her mum's guidance, it's no wonder that her mum said that she is unconcerned about Charmaine not getting married.

Miss Hong Kong Charmaine Sheh, Aimee Chan and Carrie Lam recorded the [MHK Special Edition] for [Beautiful Cooking] last evening. Charmaine invited her mum to assist her. During the cooking process Charmaine's mum inadvertently revealed a diamond ring. Ronald Cheng couldn't help himself and said: "Auntie's ring is very sparkly! Charmaine is so filial!" Under her mum's assistance, one of Charmaine's dishes received full marks. On the other hand the recording studio was filled with stench of stinky tofu, which was prepared by Aimee with the help from Raymond Chiu.



Additional excerpt from Wenweipo:

Charmaine's dish received praises from the judges who gave her full 10 marks. Ronald Cheng even said: "It's a long time since I've tasted such delicious food in the recording studio. But I have to taste 'shit' afterward, such huge up and down in my life!" The live audiences burst into laughter.

Afterward, Charmaine expressed that she got full marks in the first round due to her mum's help. Charmaine's mum then praised her daughter doesn't need her to teach culinary skills, as Charmaine have won award in culinary competition during her student era. Since Charmaine is capable in both looks and culinary skills, did Charmaine's mum rush her into getting married? She laughed and said: "I don't need to rush her. In the past, women have to depend on men but nowadays women can earn a living to support themselves. I'll just let things go with fate. Plus I never interfere with her dating life and gives her a lot of freedom." Have she met Charmaine's rumored boyfriend Kevin Cheng? She indicates that she doesn't pay attention to Charmaine's rumors and barely watch her series, much less Kevin. Charmaine explained that her mum doesn't want to watch her being mistreated in series.

No repost allowed.

News pics: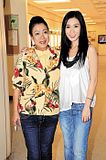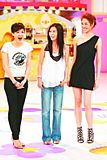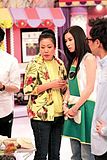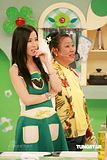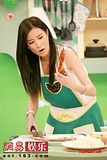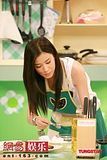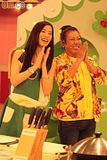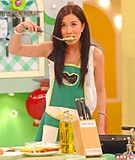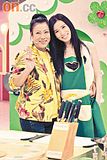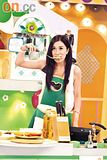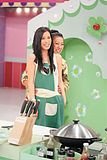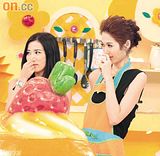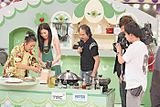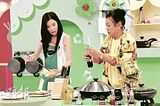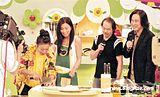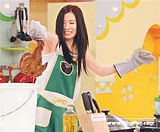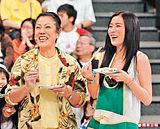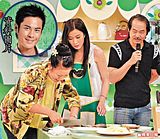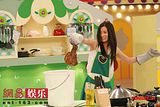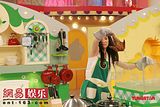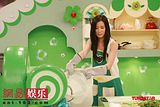 Charmaine updated her TVB blog with clip related to [Beautiful Cooking]. Don't forget to leave her a message!