Note: The article below is translated from tabloid magazine Next, therefore please read it with a pinch of salt.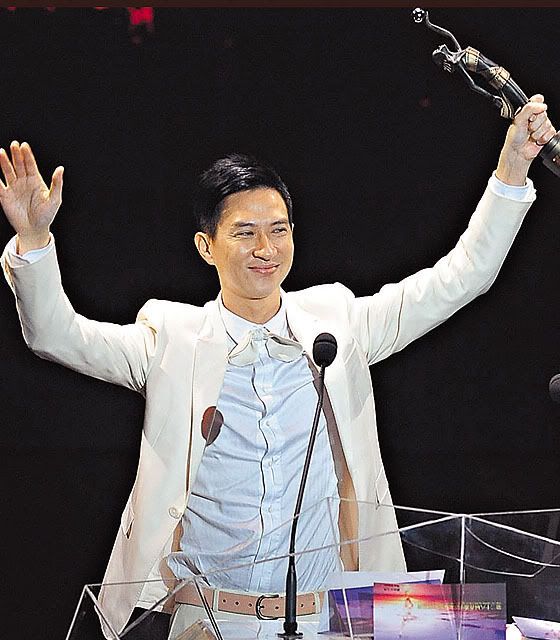 Going back on one's word: Nick Cheung turned TVB upside down

Through his role in the movie [Beast Stalker], Nick Cheung was awarded Best Actor in the 28th Hong Kong Film Awards. His status and fees was immensely elevated after the win. Originally he personally agreed to return to TVB in June to film grand production series [Heaven and Earth] produced by Chik Kei Yi starring Moses Chan, Bowie Lam, Charmaine Sheh and Sheren Tang. However, since he won the award there are plenty of movie offers for him. The best actor immediately goes back on his word and refused to film series.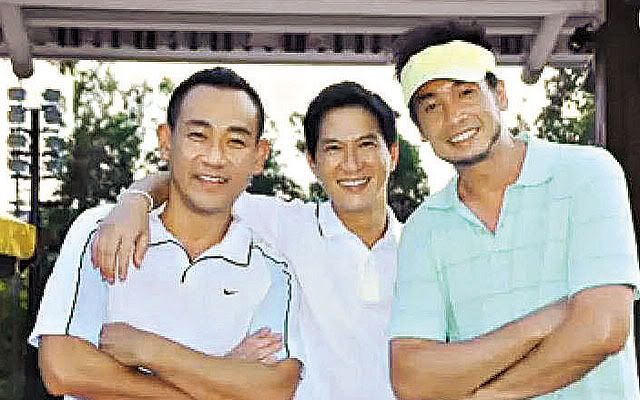 Long series with cannibalism theme

TVB grand production series for this year [HAE] show hand during last year's sales presentation ceremony with its stellar cast and attracted the investment of many advertisers. The story is about four young men getting trapped during a snow mountain expedition and three of them (Moses, Nick and Bowie) devoured their injured companion in order to survive. The storyline resemble western movie [Alive].

Showing up on his own and offering to film series

Though Nick finally basks in pride with his Best Actor award, his movies for the last two years did not garner favorable review and the box office sales are just average. He's even demoted to supporting actor roles and there were rumors that he was clinically depressed for a period of time. In order to save his career, Nick seeks help from golden producer Chik Kei Yi, who raised him to popularity in the past.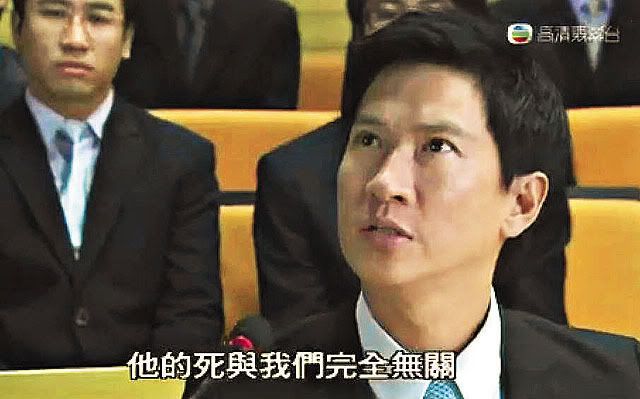 Nick moved from ATV to TVB in year 1998 and became popular with his villain role in Chik Kei Yi's [Secret of the Heart]. Seeing that his career is stalling, Nick follows the trend to go back to TV series in order to revive his popularity. Chik Kei Yi agreed immediately and arranged for him to take the leading actor role in 2009 grand production series [HAE] alongside Moses, Bowie, Sheren, Charmaine, Maggie Shiu and Louise Lee.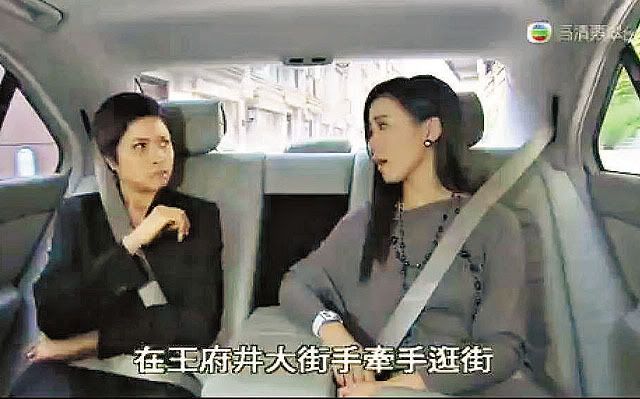 To show his sincerity, last year October Nick filmed the sales presentation clip for free and the it was broadcasted to advertisers during the sales presentation ceremony. On the other hand, he verbally agreed to arrange his schedule for June – September to film the series. However, after he won Best Actor in April, Nick changed his attitude and indicates that he will only have free schedule in October. In addition, the previously allocated 4 months have to be reduced to 2 months filming.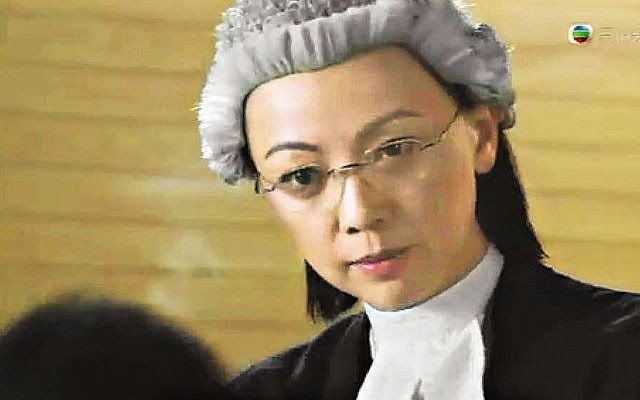 Sheren quiting her role

As Chik Kei Yi feels that only Nick is suitable for the role, he rather postpones the schedule and insists on casting Nick. Nick was suspected of receiving many movies offers, including Wong Jing's new movie and Raymond Wong Bak Ming's Lunar New Year movie. Even Johnny To is looking for him, with such popularity. To avoid missing out opportunities and affecting his status, Nick was said to be adamant in rejecting Chik Kei Yi's series.

It's unknown whether Nick have already made it clear to TVB that he will not be filming as the production schedule keep postponing, from October to next year.

Earlier when he was recording for [Be My Guest], Nick revealed to reporters: "I really want to return to TVB to film series, but my schedule for this year is busy, I hope there will be another opportunity next year!"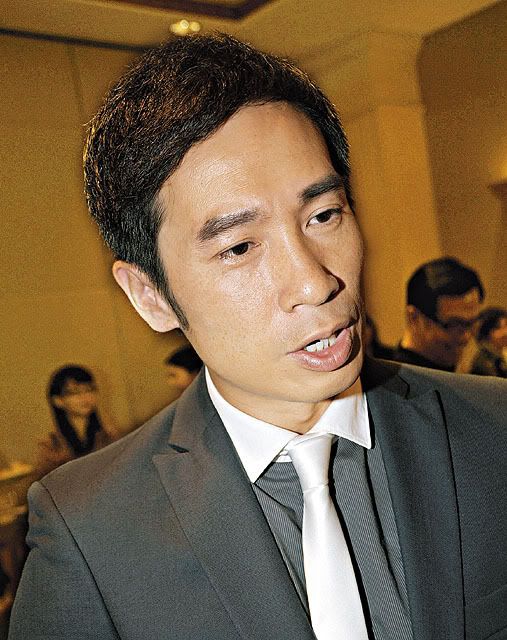 As the schedule keeps changing, TVB resource department requested Chik Kei Yi to change the cast and removed Nick. They will not change the October schedule again. The schedule of Moses, Charmaine and Sheren, who are originally anticipating the filming in June, was turned upside down. Allegedly Sheren quitted from the series, Charmaine turned her allocated schedule into holiday break and Moses is the luckiest one by transferring his schedule to earn money and film series in Mainland China.

No repost allowed.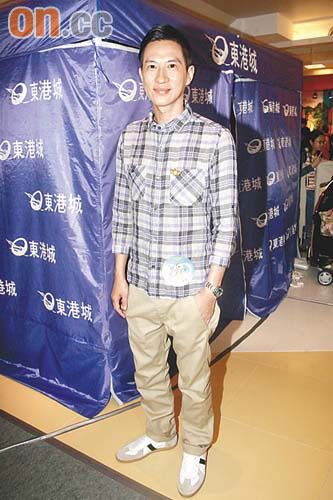 Nick Cheung unfairly accused

[Oriental Daily 28/05/09]

Nick Cheung who won Best Actor award, was accused out of the blue recently. He originally agreed to film TVB series [Heaven and Earth] produced by Chik Kei Yi and was accused of declining the series due to his success as Best Actor and the numerous movies offers that comes with it.

Regarding this EEG executive Mani Fok defended Nick and indicate that Nick's grateful gesture was returned with unfair accusations and misunderstanding. Initially Nick did agree to film the series, but the schedule keep postponing. In the end, Nick could not participate in the filming. Nick has also informed Chik Kei Yi that he will definitely take part in his next series.




Additional news from 《羊城晚报》:

TVB: The cast is not confirmed

Yesterday, TVB's External Affairs Assistant Chief Tsang Sing Ming responded to 《羊城晚报》reporter and indicate that Nick is not TVB contracted artistes. They have to depend on the arrangement of both sides before collaborating. Even if Nick could not participate in [HAE], "It's not a great matter, no need to make a big deal out of it." Tsang stressed that the cast for [HAE] are still in discussion. The sales presentation clip is just for publicity, it doesn't mean that the actors/actresses in the clip will be casted. " I'm not sure where the reports (about Nick declining to film) came from, but we haven't settle the details of the series yet. At the moment there is no need to debate the question whether Nick is participating or not."

EEG: No response for now

Nick is currently EEG contracted artist. 《羊城晚报》reporter contacted his manager Sherry, but she said: "Will only respond after reading the report." Up till now EEG have yet to provide any feedback. However, while recording for [Be My Guest], Nick 'hinted': "I really want to return to TVB to film series, but my schedule for this year is busy, I hope there will be another opportunity next year."

No repost allowed.


As disappointed as I feel about Nick not being able to participate in [Heaven & Earth], I have to defend him because all the accusations mentioned above are really unfair.

1. Nick has always been known as an humble and underrated actor. He always responded positively when reporters asked him about his collaboration with TVB.

2. Anyone who watched HK movies knows that Nick is a regular in Wong Jing and Johnny To's movies. During the slump of his movie career, Nick filmed a lot of slapstick comedy for Wong Jing. In the recent years, he filmed plenty of action movies, including Johnny To's. So to say that he suddenly receive movies offers from them doesn't hold water.

3. Chik Kei Yi and Nick have already clarified before that the reason the series is postponing is because TVB can't confirm on the schedule. An artiste time schedule is very precious and most of them have to be allocated at least half year in advance. You can't expect Nick to sit idle waiting for TVB right? I don't think money-sucking EEG would allow that either.

4. I've never heard about Sheren confirming to take part in [HAE]. So far the only people who confirmed to reporters are Bowie and Moses only. When asked by fans, Charmaine mentioned that [HAE] will be filmed next year. Furthermore, Charmaine was not 'forced' to change her schedule to holiday break. She's been taking annual break in June since 2006!


Anyway, I do not think TVB is filming [HAE] in October. I have a feeling that Chik Kei Yi is indeed filming a new series in Sept/Oct and Bowie, Moses, Charmaine and Louise are casted. Just that it's not [HAE]. Like Chik Kei Yi, I feel that only Nick is suitable to lead in [HAE] and the series won't be the same without him. Another Chik Kei Yi series regular, Maggie Shiu will be meeting fans in June, perhaps we will get more news update then.

p.s. June 6, Bowie mentioned that he will be filming HAE in Sept. Keep you fingers crossed...

By the way, don't forget to visit Charmaine's TVB blog and leave her a Happy Birthday message!