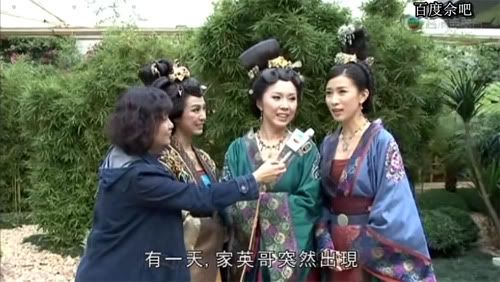 [Beyond the Realm of Conscience] cast such as Michelle Yim, Susanna Kwan and Charmaine were interviewed regarding the news of Liza Wang and Law Kar Ying wedding. Charmaine said that Kar Ying 哥 visited [Easterly] set before, he is a very charming person.

As you all know, I have some 'problems' posting TVB related clips in youtube. You can view the interview clip here.

Random pictures of [Beyond] cast filming: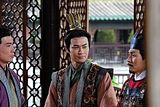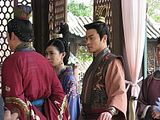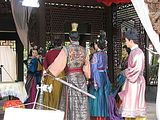 Selena updated her TVB blog with some filming pictures with Tavia yesterday: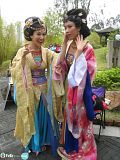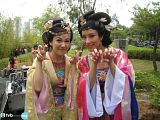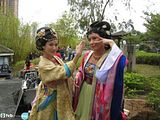 In the scene above, Selena slapped Tavia because she was feeling jealous (both of them are Moses' imperial concubines). Both of them are showing off their fake nails for the camera hahaha. Tavia's character is very vengeful, later she will slapped Selena twice, on both side of her face. Selena will vent her anger on someone else (hope it's not Sam Ho!).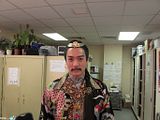 Jason also updated his TVB blog with a picture of himself in [Beyond] costume. Hopefully he will tell more about his role later.

Added 07/05/09:

花生糖 blog added a few more pictures of Moses, Mary and other cast filming at Lingnan Park: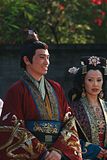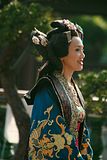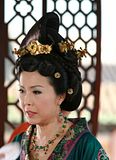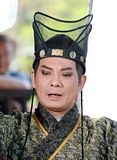 Oh yeah, here's an extra picture of Lil' Sam Ho: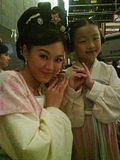 p.s. Don't forget to visit Charmaine's TVB blog!