Note: If you wish to repost the pictures, please re-upload them to your image hosting server first. Do not hotlink/direct link them. Thank you for your co-operation.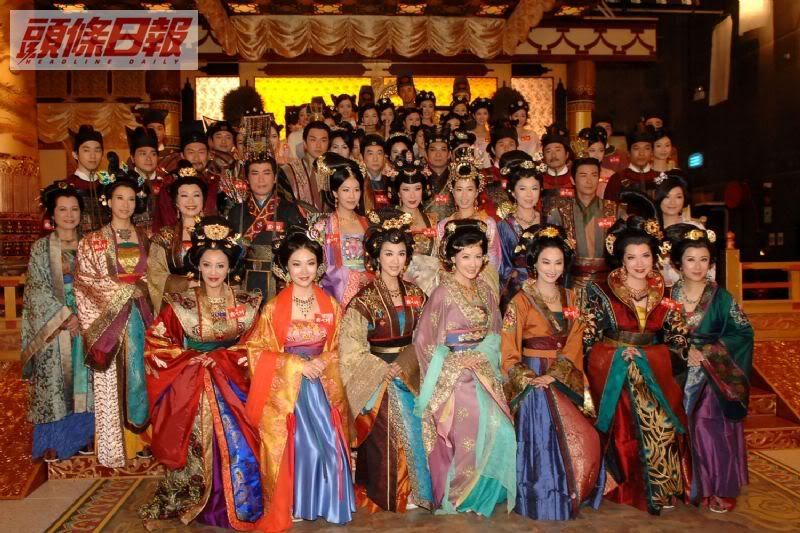 [Headline Daily 13/05/09]

The cast of new series [Beyond the Realm of Conscience] gathered at TVB City yesterday to film the theme video. Among them Moses Chan have the best luck with ladies as many surrounded him to take pictures together. Moses praised that TVB most beautiful actresses gathered in the series. However when reporter point out that Bernice Liu was not included, he quickly added that there were also many good actresses which are not here.

Moses appeared in his emperor costume and indicates that he will start losing weight after the series wraps up by the end of this month. He purposely gained weight for this role and will be reducing his current 210 pounds to the optimal 180 pounds. He denied rumors of him accepting a weight loss endorsement for HKD20k per pound lost, but admitted that several weight loss advertisers approached him. He doesn't really want to lose weight and to become a body builder instead. He won't mind applying oil, flexing his muscles and wearing small speedo in TV series or work as he have not tried them before. He frankly said that during his modelling years, he considered shooting a pictorial as he feel that he's quite daring. However his mindset changed as he grew older, joking that he has became more bashful with age. He divulged that he used to wear clothes that revealed his chest as much as possible during his younger years as he thought it indicates high self-confidence. He won't do that anymore. Will he wear speedo for pictorial? Moses did not give much thought to details but he definitely will not reveal his '3 points'. He even teased that there are other fun stuffs apart from showing '3 points'.

One of the leading actresses Tavia Yeung teased Moses as fat by joking that he will block the light from the person standing next to him. However, she also praised Moses by saying that she will ask losing weight tips from him. Due to the tremendous amount of pressure from portraying a villain, Tavia subconsciously ate more and gained weight while filming [Beyond]. In between she suffered diarrhea and breakouts on her forehead. The reporters teased that diarrhea is considered a form of weight loss but she said that she have not lost any weight. Is there any change to her bustline? Tavia joked and said that her size is normal, but she can increase them if necessary.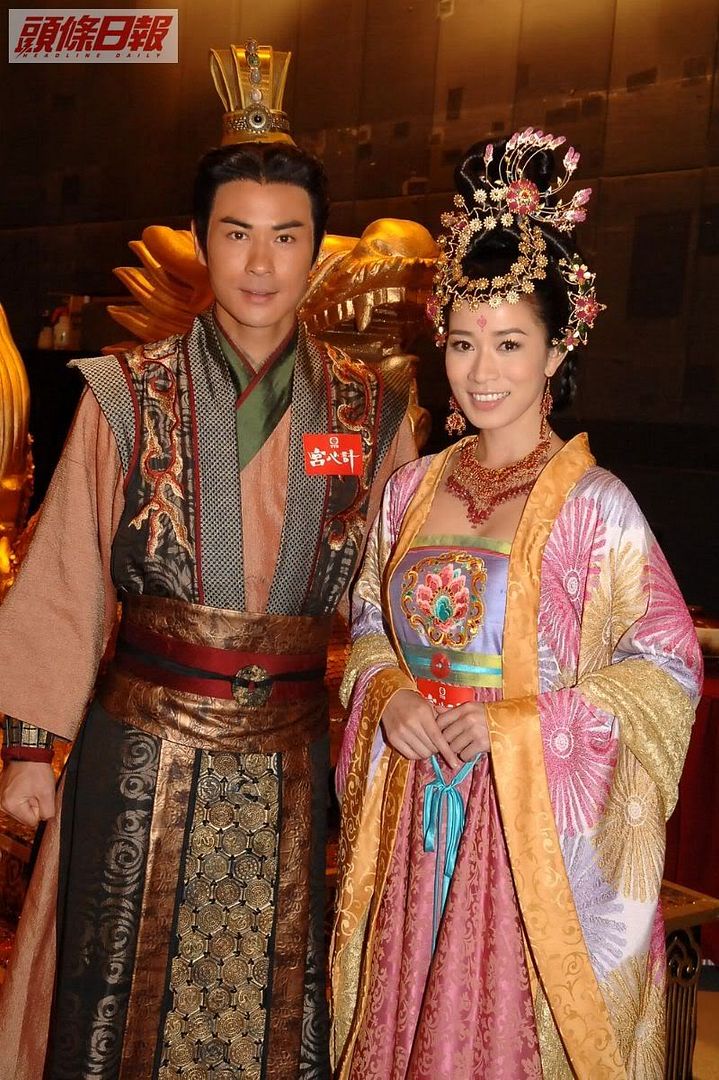 Charmaine Sheh indicates that she will be taking a long break to Hawaii after filming wraps up. Though she heard about the serious condition of Influenza A, her mother is not worried. She plans to return to visit and spend more time with her family, for example her 94 years old grandmother. Does her grandmother eagerly wait to be served tea by grandson-in-law? She smiled and said: "Let me ask Grandma about that. However, my younger brother just got married earlier this year, therefore I don't feel hurried. In the past I did bring back my boyfriend to introduce to Grandma, but now I don't have any. If I have a boyfriend I will bring him to see her."

Does she feel disappointed that [Beyond] will be aired as anniversary series? Charmaine said that their goal is not winning awards, but hope audiences will like it because everyone worked so hard for it.

No repost allowed.


Wow, Charmaine's hairstyle and costume is very elaborated! In fact, everyone is so colorful and opulent (gold hairpins and jewellery everywhere). A bit disappointed that [Beyond] will be this year's anniversary award, but it does take some pressure off the cast in terms of expectation for awards. Still, they will be pressured to do well, rating wise.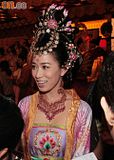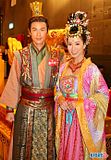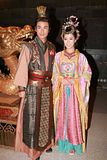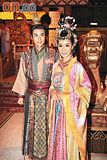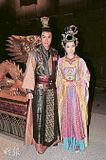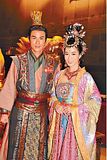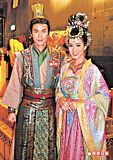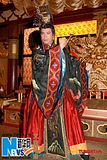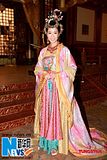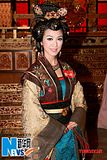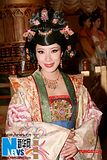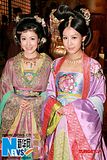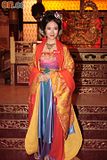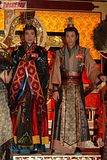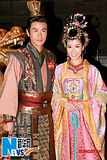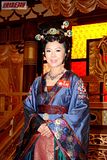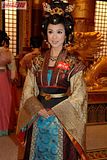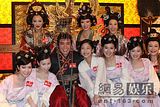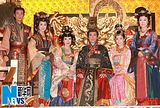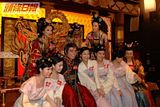 Pictures from Ent.Tom: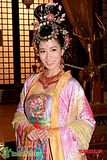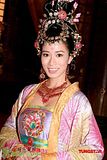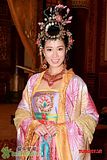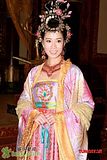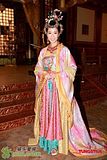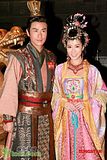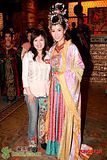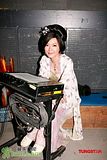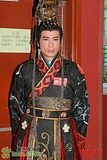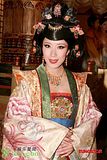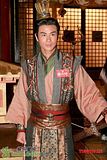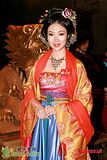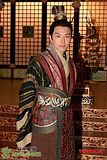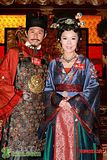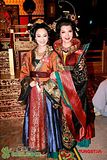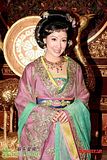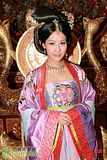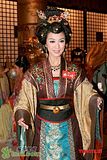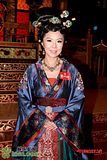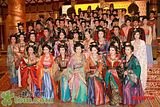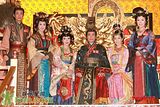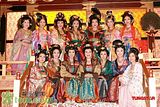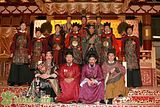 More pictures here.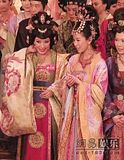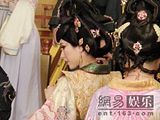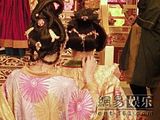 Tavia's hair got tangled with her necklace therefore Charmaine helped her with it. Since Jessie already translated that news article, you can read it at her blog here.

[Beyond] also attended the show 'TVB Cares - Remembering Sichuan'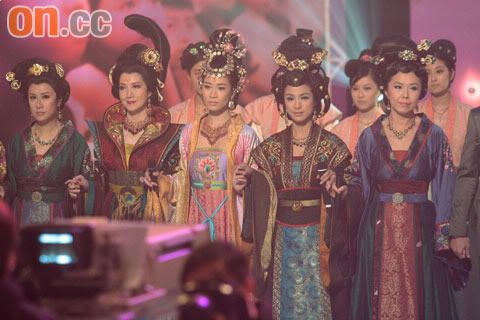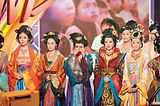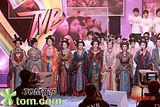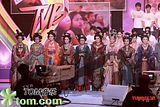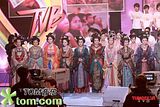 Watch the clip here.

Added May 14, 2009 - J2 news clip


Special thanks to yckorg and Mare.

Added May 15, 2009 - Scoop news clip

Original clip from Charmaine Baidu Forum.

Added May 16, 2009 - TVB8 news clip

Original clip from Charmaine Baidu Forum.