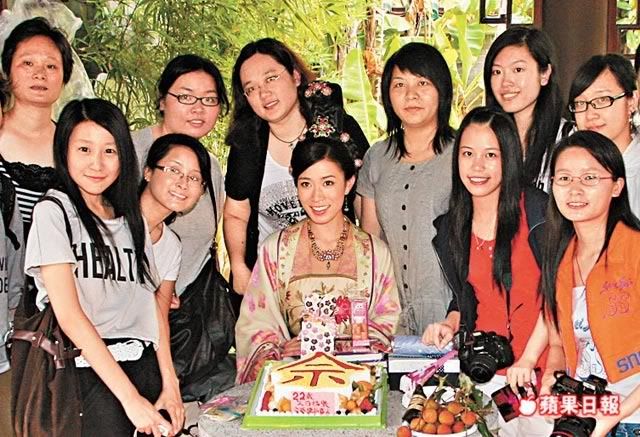 [Apple Daily 22/05/2009]

Rumored couple Charmaine Sheh and Kevin Cheng filmed outdoor scenes for new series [Beyond the Realm of Conscience] at Lai Chi Kok Garden yesterday. As Charmaine's 34th birthday coincidentally falls on next week's Thursday; which is also the Duanwu Festival, a group of 20 fans brought cake and gifts to visit her on-set.

During lunchtime, Charmaine and Kevin noticed the presence of reporters and sat far away from each other while having their lunch. Charmaine quickly finished her lunch to cut the birthday cake with fans. There's a huge "Sheh" word on the cake and it wishes a Happy 22nd birthday. Charmaine was delighted and said: "It's a beautiful lie." As Charmaine's upcoming birthday falls on Duanwu festival, fans specially presented her with glutinous rice and lychee. When Charmaine blew the candles and made her wish, a female worker at the garden said: "Marry a rich guy. It doesn't matter if he is handsome or not!"

Charmaine birthday wish is good health for everyone, no more Influenza A in Hong Kong. She expressed that [Beyond] officially wrap up filming next Wednesday therefore she can have a holiday on her birthday. "I plan to accompany Mummy, who have just returned to HK. Later we will go back to Hawaii together."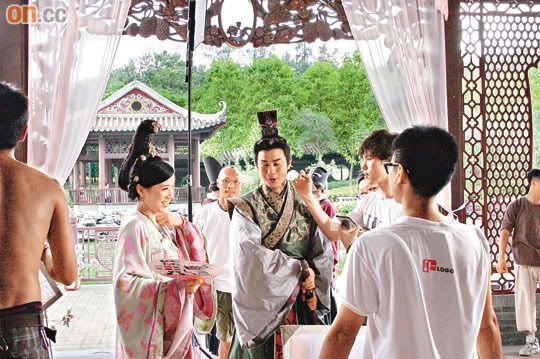 Charmaine Sheh and Kevin Cheng dragged Kiki Sheung in their private dinner

[Oriental Daily 22/05/2009]

Yesterday while Kevin Cheng and Charmaine Sheh was filming outdoor scene for [Beyond], there was a sudden electricity disruption for over 10 minutes. During that time period, Kevin and Charmaine took opportunity to rest but did not interact with each other. However, they graciously agree to take picture together when requested by reporters.

With regards of the tabloid reporting that Charmaine and Kevin booked a room to have dinner, Charmaine nonchalantly expressed: "That night Kiki Sheung was also around. There's nothing much to respond to those made up stories. Having meals with colleague is very normal, nothing to respond. (Are you evading each other?) Like usual, we won't purposely evade one another." Another tabloid also indicates that Charmaine 'donated coffin' in Thailand in order to exchange better luck. At this Charmaine appear to be confused and indicate that she have not left Hong Kong these few months. She hopes that the rumors will not become too outrageous.

Kevin laughed and thanked the tabloid for featuring him on the front page again. "It's the same old story again. It's a big group of people but they wrote secretly arrive one after another. I don't want to respond to this!" Does he feel relieved that [Beyond] is wrapping up filming soon? "Yes I am relieved, but it's not related to rumors. I already expected to have rumors anyway. I'm relieved because I don't need to memorize those difficult dialogues anymore!"

No repost allowed.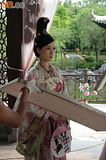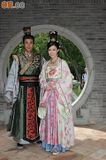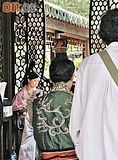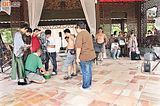 What's wrong having a simple meal with colleagues? This week Oriental Sunday reported that Charmaine secretly rendezvous with Kevin at a secluded private restaurant. How secret could that be, since they also pictured Kiki Sheung with Kevin outside the building?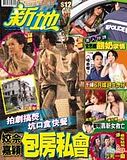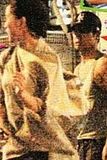 3 Weekly just stooped to a new low with their donating coffin story. Donating coffin is a well-known charity act among Buddhist in Thailand, the purpose of donating is to provide coffin and funerals for those who have died in accidents, or unclaimed bodies in morgue. Instead what 3 Weekly wrote is that donations are made to 'exchange good luck by absorbing corpse energy'. WTF is that? The donator are required by the temple to stick a note of their name on the coffin, and there's no death bodies inside! Even I, a non-Thai and non-Buddhist is not that ignorant. I hope karma will bite those reporters in their asses.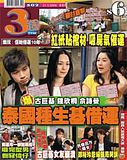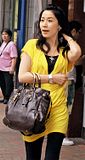 At least Next Magazine posted something less negative about [Beyond] filming this week. Hahaha... Emperor Moses is indeed popular among the ladies...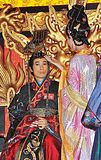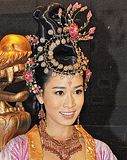 Enough about all those unhappy stuff. Charmaine's birthday is coming soon and HK fans threw her an early celebration yesterday! So sweet and nice of them!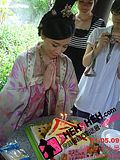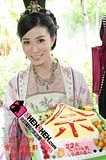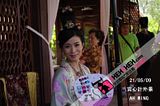 To view the pictures in www.shehsheh.com, go to the links below:
Link 1 by zzzz9999
Link 2 by huihui836160588 and birthday clip
Link 3 by 小维妮
Link 4 by 毛毛Rain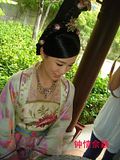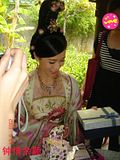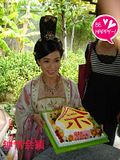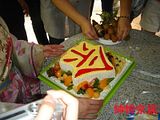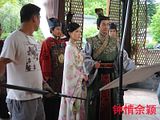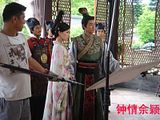 Pictures credit to SeeYouJoey from Charvin Baidu Forum.

花生糖, an avid HK blogger and photographer also took some nice pictures of Charmaine, Kevin, Moses and KK filming: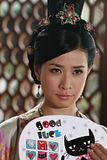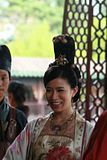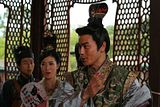 More pictures here.

梓洋B also posted some pics in his blog!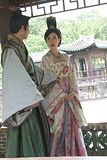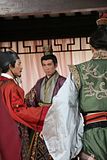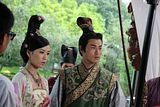 For more pictures, visit his blog here.

They're actually filming episode 25 on that day... Why Moses look so angry in the scene? Hehehe... don't want to reveal now, stay tuned when [Beyond] airs!