Warning:

Major

SPOILERS

of ending below. If you wish to repost the pictures, please re-upload to your own image hosting server first. Do not direct link them.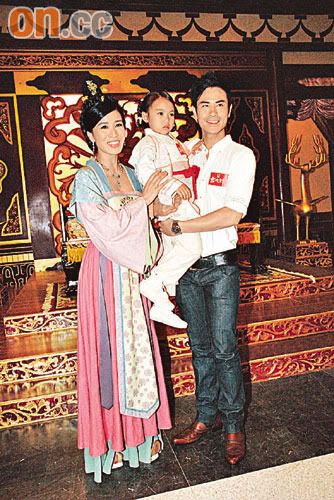 [Oriental Daily 09/05/09]
Rumored couple Kevin Cheng and Charmaine Sheh attended [Beyond the Realm of Conscience] blessing ceremony yesterday and took a happy family portrait with their 'daughter'. The pair smiled sweetly during the photo shoot. However, when Charmaine was asked about the happy family portrait, she frostily said: "Not happy!"
Kevin Cheng, Charmaine Sheh, Moses Chan, Tavia Yeung, Michelle Yim, Cheung Kwok Keung .etc attended the blessing ceremony for series [Beyond] held yesterday. When Charmaine invited her daughter in the series for group picture, Cheung Kwok Keung loudly teased Kevin and congratulates him for having a daughter. He also asked the surname of the little girl. Kevin smiled brightly and answered: "Of course her surname is Ko (Kevin's surname in the series)." Afterward Kevin and Charmaine agreed to requests of taking picture with their 'daughter', creating a happy family portrait of three.
Kevin was asked why he did not retaliate to the teasing. "It's no big deal, KK (Cheung Kwok Keung) is our happy fruit. Filming is happier when he is around." Kevin expressed that he have to depend on memory when filming [Beyond] as the script for the series is very scholarly, hence he was unable to concentrate on other things. He couldn't concentrate while driving and was deducted 5 points (from driving license) for speeding.
While Charmaine and Kevin smiled sweetly for the family portrait, Charmaine suddenly turn frosty during the interview: "Not happy! (Are you embarrassed being teased by KK?) Not embarrassed, I didn't hear it. (Will you marry Kevin in the series, is it a happy ending?) Considered as married to him, but we don't know it will be a happy one, because the script for episode 30 is still with the producer. Therefore we don't know if it's going to be a happy ending."
Liza Wang and Law Kar Ying recently registered their marriage overseas. Does this inspire Michelle? "My boyfriend and I swiftly SMS congratulations to them. I can be spontaneous too. We'll see, wait until Kar Ying gor return and give him some pointers."
Additional translation: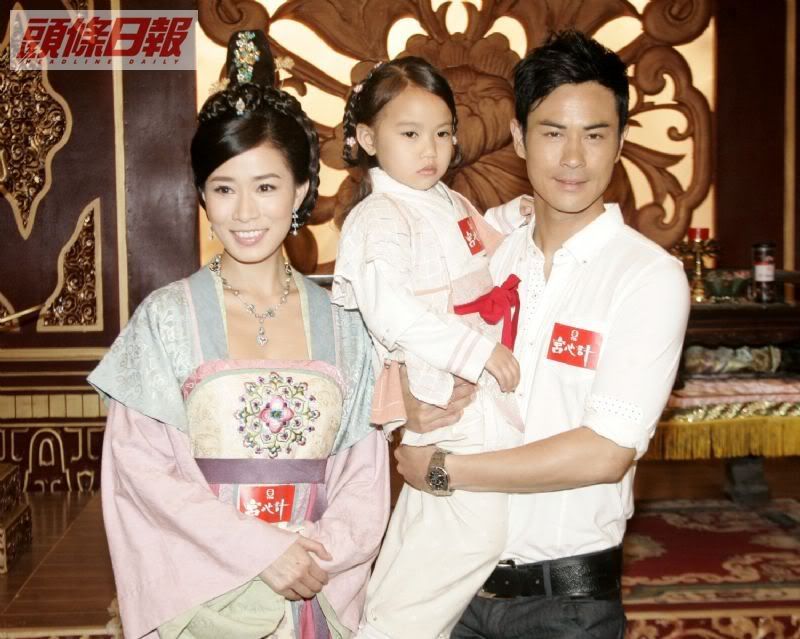 No progress between Kevin Cheng and Charmaine Sheh
[HKHEADLINE.COM 09/05/09]
Though Kevin Cheng and Charmaine Sheh have a happy ending in series [Beyond the Realm of Conscience], their relationship in real life has not progressed. After spending 3 months filming together, Kevin expressed that he is still colleagues with Charmaine.
Kevin Cheng, Charmaine Sheh, Michelle Yim and Moses Chan attended the blessing ceremony for series [Beyond]. During the group picture, someone loudly asked for Charmaine and Kevin to take picture together with their onscreen daughter. Upon hearing this Moses and Cheung Kwok Keung went over and shaked hands with Kevin, offering congratulations. Afterward, Kevin was asked if he feel embarrassed by the congratulations. He laughed: "KK is our happy fruit, he is always joking around." Since he meeting Charmaine on regular basis, did their relationship progressed? Kevin indicates that they are still colleagues, hinting that they have not progressed further.
When Charmaine heard about the comment 'Happy family of three', she snorted and expressed that she know she will have a daughter in episode 29. However the script for the last episode is still with the producer, therefore she doesn't know whether there will be a happy ending. Mentioning Liza and Kar Ying gor's wedding, Charmaine feel it's sweet of them to finally tie the knot after so many years together.
Michelle expressed that Liza and Kar Ying gor's wedding is an auspicious event. She was asked if she will register marriage with Yee Chi Keung overseas as well. Michelle smiled and said: "I don't know yet. Not sure which country to go when I'm feeling spontaneous. Will ask Kar Ying gor first."
No repost allowed.
Didn't expect them to reveal the (possible) ending so soon. Geez, I was hoping that they keep us guessing over Sam Ho's ending, because I kinda like Mo's character in the series. They kind of misquoted Charmaine, the 'not happy' she referred to is the uncertainty of a happy ending.
By the way,
please do not discuss this spoiler in the cbox
, you may post comment(s) in this post if you wish to discuss further.
Since we are talking about
spoilers
... Kam Ling is actually Sam Ho's childhood personal maid. Sam Ho originated from noble family and because her father supported another prince, the new emperor sought revenge on Lau family after he ascended the throne. Sam Ho father was exiled and she (along with Kam Ling) were forced to become slaves in the palace. Information credit to Bebe from KuangaiTVB BBS.
I have to admit that Charmaine and Kevin look extremely good together in the family portrait though. Que Sera Sera...
Larger resolution pictures credit to Charmaine Baidu Forum: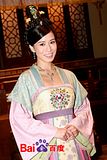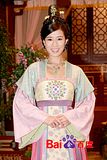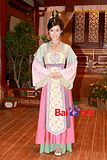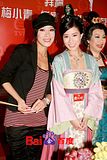 Lovely Charmaine in her 掌珍 rank costume, together with 'happy family'.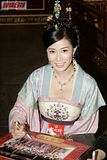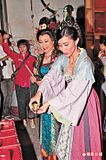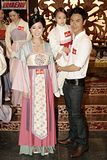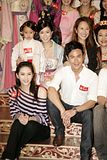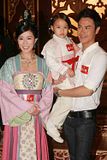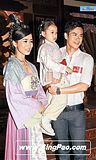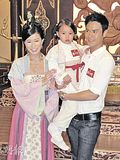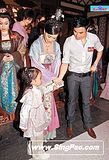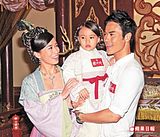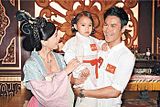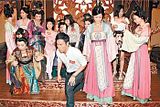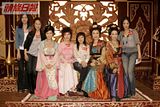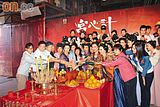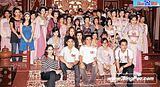 More pictures from Ent.Tom: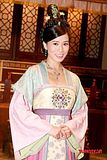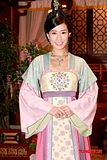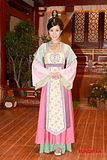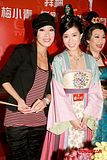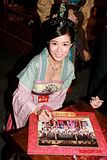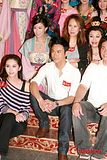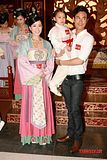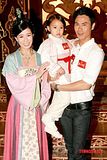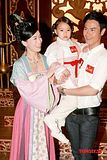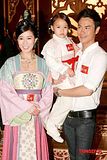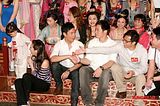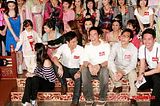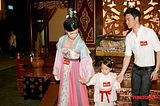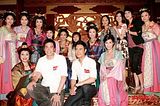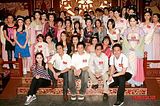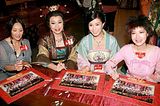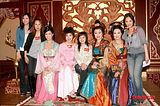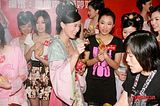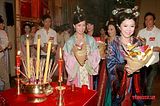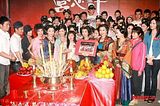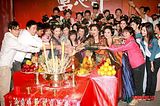 More pics here.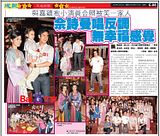 Looks like loads of fun for the cast... [Beyond] filming is wrapping up soon and filming should be finished by end of May.
Oh yeah, a little off topic news... Chilam mentioned that he will be filming TVB series in October. Keep your fingers crossed!
Listen to Chilam's radio interview here (Clip 1 got briefly mention Charmaine)
Clip 1
Clip 2
Credit to 唯獨你是最真 豬窩 chilam.cn/bbs
p.s. Have you visited
Charmaine's TVB Blog
today? Show some support for Charmaine!