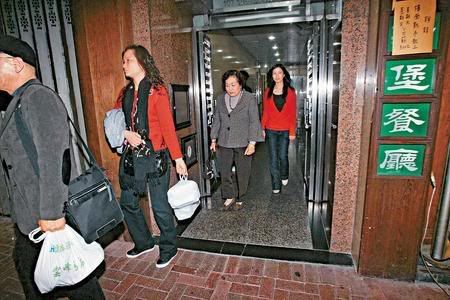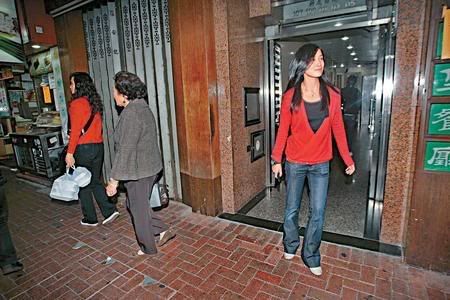 [Singtao 11/04/09]

Kevin Cheng and Charmaine Sheh's rumor spread rapidly last year, it was rumored that Kevin dumped Niki Chow whom he had been dating for years in favor of Charmaine. Afterward both of them appeared together in high profile events. Good time doesn't last as Charmaine was rumored to have broken up with Kevin soon after due to his boring personality. However TVB arranged for both of them to film costume series [Beyond the Realm of Conscience] and Kevin was pictured giving Charmaine a lift in his car. Charmaine expressed that couples start from being friends, hinting the possibility of further development.

Having seafood dinner with family

Recently Charmaine, who is in good mood accompany her mother and a group of family friends to a seafood restaurant in Wanchai. Those who attended are Kenny Bee, Fan Chiang and Lau Hoi Wai. Charmaine and her mother left around 10pm, and as Charmaine was tipped off about the presence of reporters, she and her mother evaded them by walking in opposite direction of one another as they exit the place. However Charmaine smiled the whole time, not answering reporters' questions. She quickly got into her car and drove away.

Please do not repost.


Wow, seems the HK reporters got nothing better to do. Like this also can write as having good mood due to love relationship? Most ridiculous about the article above is - that is NOT Charmaine's mother! The idiotic reporter doesn't even bother to check for accuracy. In the past they even wrote that Charmaine have a sister, which in fact is non-existent. Nothing amazed me like these doggies' stupidity.


Please support Charmaine by visiting her TVB Blog.