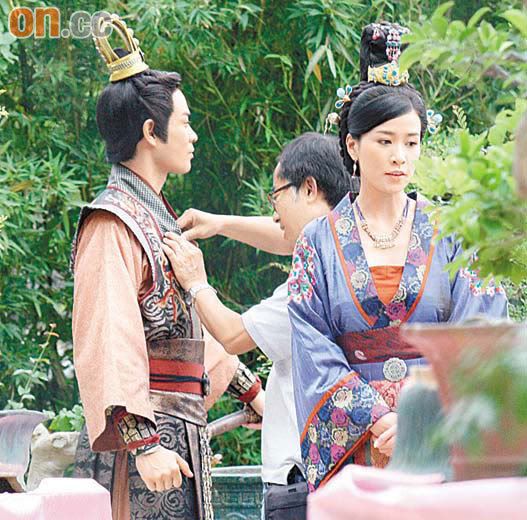 [Oriental Daily 21/04/09]

Charmaine Sheh, Kevin Cheng and Jason Chan filmed outdoor scene at Sheung Shui yesterday for the series [Beyond the Realm of Conscience]. As the weather became very hot and there are many mosquitoes around, the casts naturally rest in the wardrobe van to escape from the heat. Rumored couple Charmaine and Kevin did not avoid each other and stayed in the vehicle. As they want to avoid the media making a big deal out of nothing, Charmaine immediately distanced herself from Kevin and had a blank expression on her face when they detect reporters nearby. On the other hand Kevin gave a relaxed greeting when he saw reporters.



When not filming, Charmaine shade herself with an umbrella and even shaded rumored boyfriend Kevin as well. However when she found out that reporters' camera lenses were focused on her, she kept staring at them angrily. Though Kevin paced back and forth in front of her, he failed to distract her attention.

No repost allowed.


Urghh.. calling themselves as reporters. I believe the correct term should be doggies team, a.k.a. paparazzi. In fact, Apple Daily version shamelessly use 'doggies team on the beat' as their title. They reportedly even climbed up on trees in order to secretly take pictures of [Beyond] filming.

More pics from Apple Daily: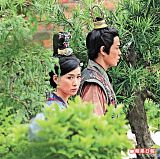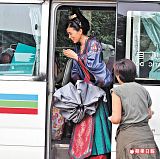 We have two different version of news today: Apple Daily vs. Oriental Daily & The Sun. The Apple Daily version claimed that Charmaine did not speak to Kevin and refused to shade him with umbrella. Lol...


By the way, I received a terrible news - TVB will not be filming [Heaven & Earth] or [天与地]. So basically this project is dead, not postponed.

Some filming pictures of Charmaine, credit to licheuk122 from www.shehsheh.com: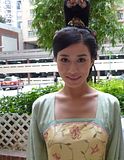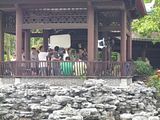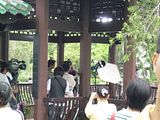 Hehehe... that's Charmaine taking a nap with her umbrella as shield from doggies' lens. Poor girl, filming day in day out without proper rest...

Also some pictures from child actor Lawrence Ng blog, the little girl is supposed to be our little Sam Ho: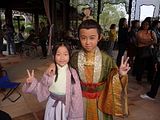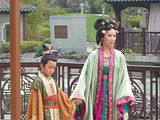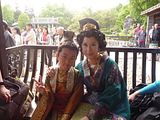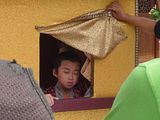 p.s. The little girl might not be Lil Sam Ho after all, check out my latest post... 26/4

Added picture from Jason Chan's TVB Blog: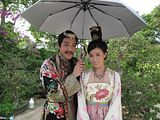 Hehehe... Jason's expression is so funny. This is the 3rd time they worked together. Hope Jason will get to portray bigger roles in the future.

p.s. Remember to support Charmaine's TVB Blog! Gambate!