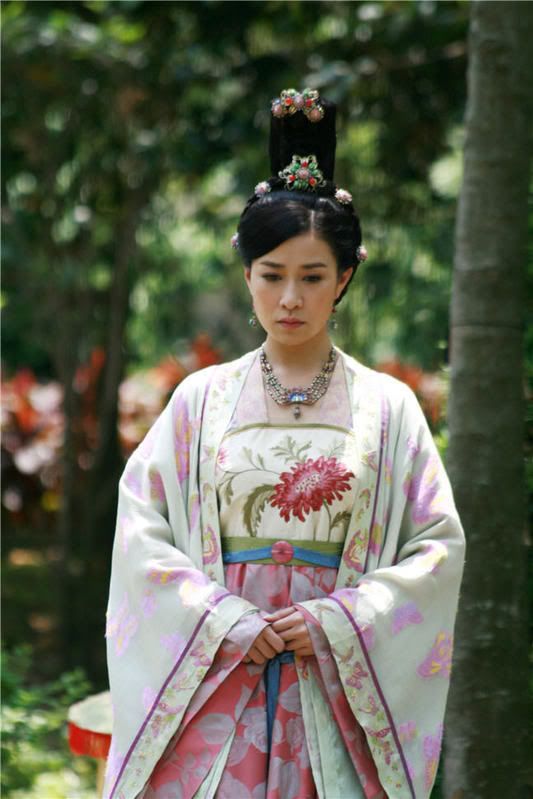 Pictures credit to 花生糖 Blog.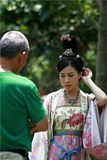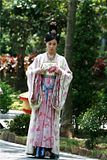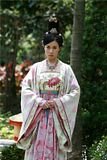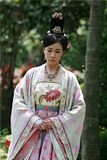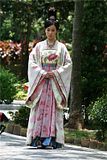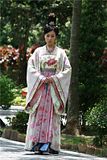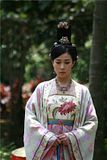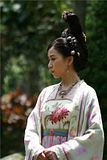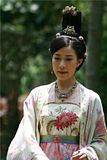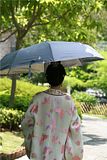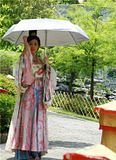 Hehehe Charmaine looking so happy in the last picture, probably because she can finally go home and rest!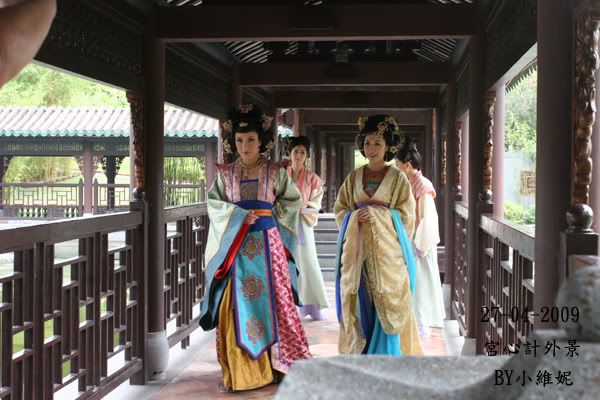 Pictures credit to 小维妮 from www.shehsheh.com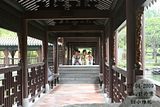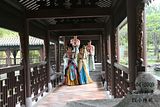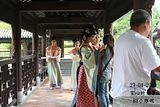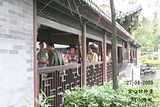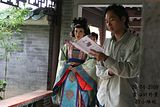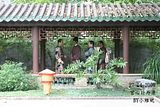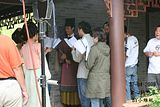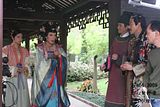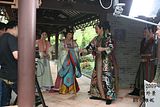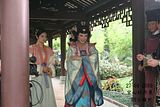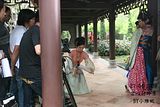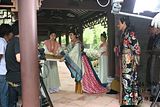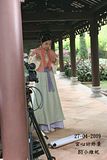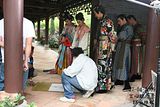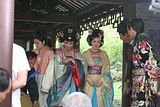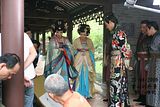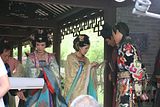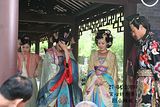 The scene above is in episode 25, and those in this scene are Tavia, Selena, Jason Chan, Yoyo Chen, Cilla Kong & Gregory Lee. According to 小维妮, the filming crew told her that [Beyond] will be extended to 40 episodes and it will only air next year.

If you pay attention to the pics, you can see that the scroll is actually a portrait of Sam Ho (Charmaine). My assumption:

1. From Jason's costume and hairstyle, he looks like a Tubo prince (back then Tang dynasty called them as 'barbarians', but regard them as fearsome force wanting to invade China).

2. Tavia, now empress judging from her gorgeous costume and hair ornaments (you also noticed that Selena walked slightly behind her) wants to play matchmaker for Sam Ho and Tubo prince by having Yoyo 'accidentally' dropped Charmaine's portrait in front of Jason. Way to go, sending off your love rival as a tribute to a barbaric kingdom.

3. Of course, TVB series always portray Tubo king/prince as those easily seduced by beauties so naturally Jason takes the bait. You can see from my post below that Jason took a picture with Charmaine after filming.

4. Obviously Selena saw through Tavia's real intention. Will she step in and ruin her plan? Or would she sit back and leave Moses in angst, choosing between his country and the woman he love?


Tune in to [Beyond the Realm of Conscience] when it airs!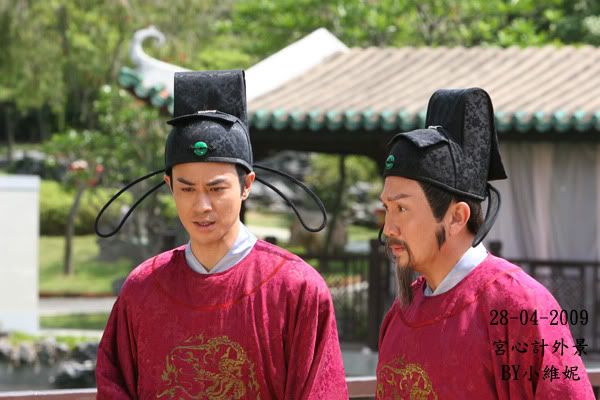 小维妮 also went to Lai Chi Kok today but unfortunately Charmaine already finished filming. However she manage to take some picture of Kevin, Kwok Fung, Michelle and Cheung Kwok Keung filming. Many thanks to 小维妮 for her generosity to share these pictures.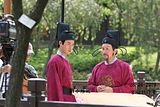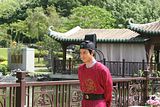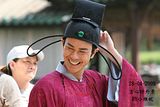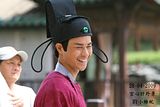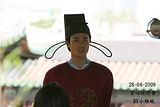 Hehehe... Kevin looked a little silly in his Chess Master costume, but still adorable.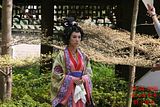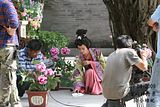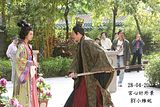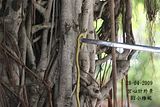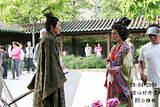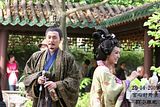 Doesn't the snake and sword scene above look familiar? A tribute to [Where the Legend Begins], perhaps? Hehehe.

Don't forget to drop by Charmaine's TVB Blog to support her! Charmaine did leave some message in her blog over the past few days.