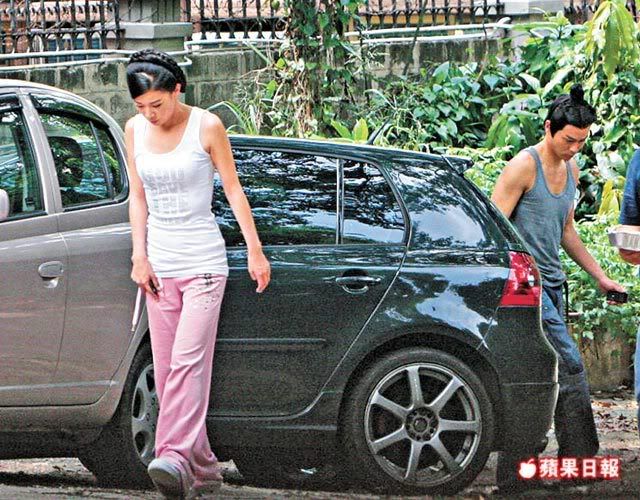 Being exposed dating in Maldives
Charmaine Sheh, Kevin Cheng changed clothes in the same vehicle

[Apple Daily 18/04/09]

Earlier there was allegation that Charmaine Sheh has reconciled with Kevin Cheng and as the rumored pair is currently filming TVB new series [Beyond the Realm of Conscience], they naturally became the spotlight. Yesterday both of them arrived one after another at Sheung Shui to film outdoor scene and doesn't feel unease changing clothes in company vehicle separated by curtains. However when they realized reporters were secretly taking pictures of them, they appeared to be cautious and evasive.

Paparazzi going all out

Rumored couple Charmaine and Kevin is recently collaborating in TVB new series [Beyond] and earlier Kevin was caught being Charmaine's chauffeur. Yesterday both of them arrived at Sheung Shui to film series and as there were reporters around, they seem to be evasive to avoid revealing about their relationship.



Rolling up the sleeves to disperse heat

Charmaine and Kevin each drove their own car and arrived at Sheung Shui around 2:00pm to film outdoor scene. Charmaine wore a white tank top with pink workout pants walked toward the filming crew after getting out of her car. Initially she chatted with Kevin at the back of their car but when they saw reporters around, they automatically split up.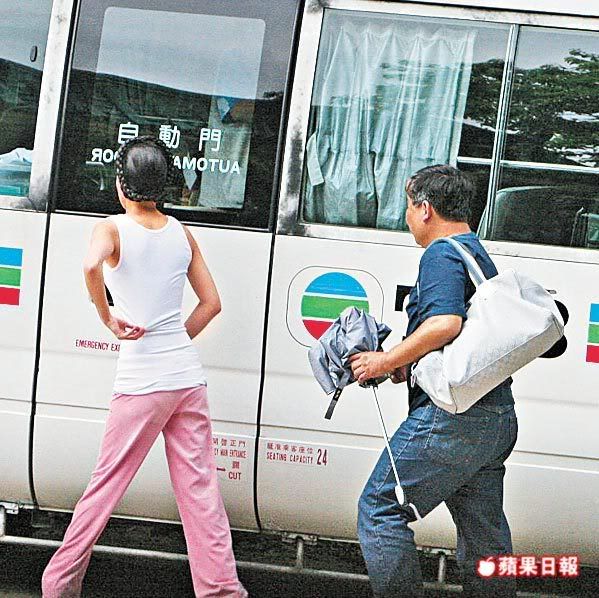 Afterward, both of them coincidentally went up into TVB minibus to change clothes. As the space inside the minibus is separated by curtains, it won't feel awkward changing in the same vehicle. After Charmaine and Kevin changed into their costumes, they took their filming spot along with Susanna Kwan and Vin Choi. The scene is about Charmaine and Kevin both kneeling down to receive imperial edict from Vin. When not filming, Kevin indicates to Susanna that there are reporters hiding behind trees and secretly taking photos.

Due to the hot weather, Kevin often rolled his sleeves to disperse the heat. Charmaine and Susanna were so hot that they kept frowning. Seeing such condition the crew members quickly took turn to shelter them under umbrella.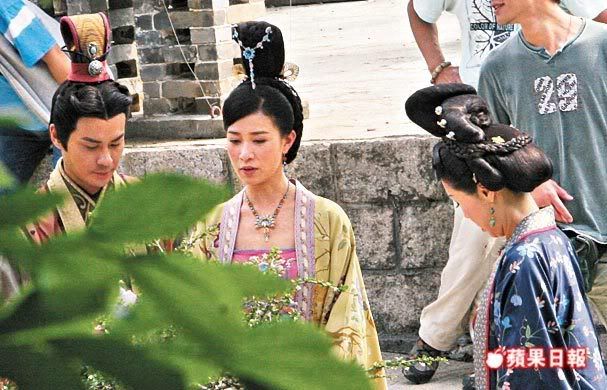 Erica Yuen explosive information

On the other hand, Erica Yuen who was known to be vocally daring recently exposed that her friend saw Charmaine and Kevin going to Maldives together. Yesterday on phone, Erica said: "I believe that they are dating, there is no smoke without flames."

No repost allowed.

Additional pictures from hkheadline.com: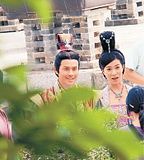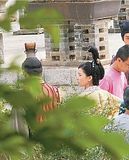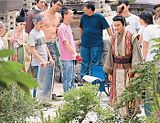 What a misleading title. Anyway, I can only see how tiny Charmaine's waist is, hehehe...


Anyway that b1tch Erica should shut up! Sorry for using explosive language here but that lame talentless celebrity wannabe should mind her own business instead of using other artistes' names to get into headlines. "Will only tell more if I get a magazine interview..." Yeah right, el cheapo!

Added some filming pictures of Tavia, Selena & Mary. Their wigs look so elaborated - and heavy! Love Selena's new costume though, she looks graceful and regal. Credit to Jeannie's Blog: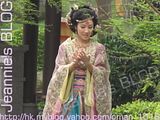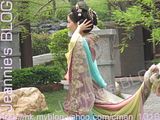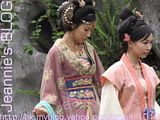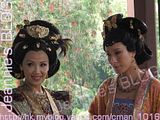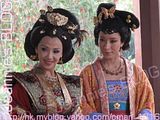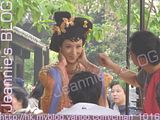 By the way, the gallery section of shehsheh.com BBS have some exclusive pictures (no repost allowed) of Charmaine filming, she looks lovely in her new costume, so don't forget to check it out!

More filming pics the earlier post(s) below.

p.s. Have you visited Charmaine's TVB Blog today? Please support and increase her blog ranking!