Note: I normally will not translate tabloid news but since this is an auspicious event, I'll make an exception. Please do not repost elsewhere. Thank you for your co-operation.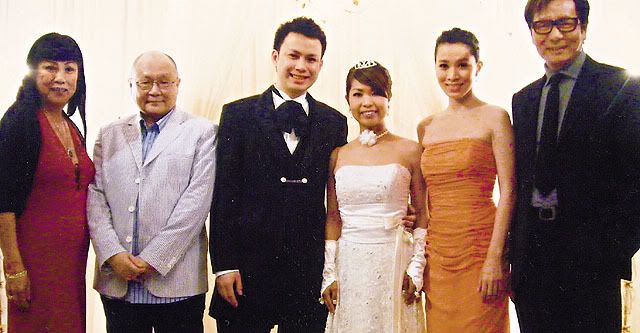 [Source: Face Magazine Issue 96]

Charmaine's younger brother Darce have recently gotten married on March 9th. Because of filming commitment, Charmaine could only arrive at the wedding dinner around 7pm. When the couple started marching into the hall, Charmaine was so touched and couldn't stop crying. She told relatives: "Daddy passed away early, I picked up the responsibility of a father since young. I am so happy seeing him (Darce) getting married!" Charmaine's good friend in the entertainment field Catherine Chow Ka Yee also attended the dinner.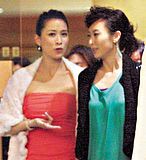 Congratulations to Charmaine's family! Wishing Darce and his lovely bride 永結同心.

p.s. On a sidenote, Rainbow (Charmaine's assistant) have resigned because she wanted to do her own business in Guangzhou. She left a goodbye note to Charmaine fans. All the best Rainbow!