Note:
As usual, no repost allowed. Read it with a pinch of salt.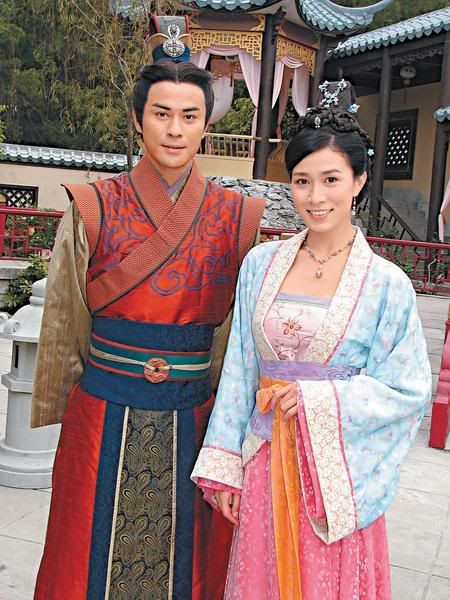 File photo
[Singtao 27/03/09]

Charmaine Sheh and Kevin Cheng have always denied their rumors. Recently a tabloid pictured them going to Marina Cove. Kevin chauffeured Charmaine in his new car and drove into Marina Cove, suddenly speeding up when he noticed suspicious vehicles parked outside. As for Charmaine, she lowered herself and turned her face away. Kevin and Charmaine both wore black and pink caps, the same one they wore to Anniversary Gala rehearsal last year.
Charmaine and Kevin's rumors seem to be never ending, there were different versions, some say Charmaine dumped Ron to be with Kevin. There was also report of Kevin braving level 8 typhoon to drive Charmaine back to his house, causing his car to be stuck in the water and had to ask villagers to push his car. Afterward a villager exposed online that Charmaine was in the car, ending Kevin and Niki Chow's 5-year underground relationship.
However, earlier there were reports that Charmaine has broken up with Kevin due to his boring personality, another version said that they have gone underground. It was until recently where they both collaborate to film [Beyond the Realm of Conscience] that Charmaine jested with reporters that she will 'reconcile' with Kevin for 3 months. They must not have expected to be caught by tabloids.
The report also indicates that both of them denied the rumors as usual during FILMART exhibition at HKCEC. Charmaine said she never took a ride on Kevin's car. Apart from driving her own car, she will take the company's minibus for outdoor filming. Kevin said that his rumors with Charmaine are like repeating the same old stuff again, therefore he will not respond. Reporters tried to contact them again but have not received responses.
Virginia Lok doesn't believe that Charmaine and Kevin are secretly dating
[Oriental Daily 27/03/09]
Rumored couple Kevin Cheng and Charmaine Sheh was reported to have broken up earlier but recent report indicate that Kevin secretly chauffeured Charmaine, meaning that both of them are dating in secret. Reporters attempted to call them but have not receive feedback to date. TVB executive Virginia Lok expressed that she doesn't believe they are secretly dating: "Don't believe it, but you can go ahead and ask them. They are colleagues and filming series together, taking a ride in same car and having meals together are fine."
Charmaine Sheh and Kevin Cheng caught again
[Apple Daily 27/03/09]
Since Charmaine and Kevin's rumors in September last year, they kept denying about it. Reports indicate that they are extremely cautious and rarely photographed appearing at each other's home. However TVB is taking open-minded approach and created them as onscreen pairing in new series [Beyond the Realm of Conscience].
Earlier Kevin expressed in interview that he is not worried of rumors as one need to be mentally prepared working in this field. Recently Kevin carelessly allowed to be pictured with another person sitting next to him in the car, and that person is Charmaine. Hence their underground relationship was exposed. Yesterday reporters called Charmaine and she said: "I have not seen it, no comment." As for Kevin, he was busy filming [Beyond] therefore there's no response from him yet.
No repost allowed.
I've read the tabloid (it's that crappy Sudden Weekly) and apart from the so-called picture they plastered in the frontpage, they have no picture of them together in private at all. Even Apple Daily made a mistake in their news report, it's not rarely, but never have Charmaine pictured appearing at Kevin's place or vice versa.
And the funniest thing is, you cannot see the faces in the frontpage picture. If it's a white vehicle I can also say they're Raymond and Linda. Update: Okay, Charmaine said it was her in the car, but not dating lah... will post her interview tomorrow. Her reply is funny, hehehe.
I heard from HK friends that the tabloid sold out last evening after it was published. Another proven fact that Charmaine's news indeed sells and she is indirectly their 米饭颁主 (source of income). So doggies, don't bite the hand that feeds you.