Mag scan from www.ah-sheh.com. Click to redirect to actual size.
The reporter bumped into Charmaine Sheh a few days ago while she was shooting TVB series "Beyond the Realm of Conscience". During that day many parents asked Charmaine to take pictures with their children. When the babies saw her they did not have tantrums and behaved very well. When the reporter saw that she could easily please the children, she was asked if she has experience in looking after children? She replied: "I don't look after babies but I do have a nephew and god son that is of similar age and really enjoying playing with them. But when she was asked how many children she will have herself? She said "I don't know, I will wait till I am married first."

Translation credit to Matchbox @ http://mediachamber.net


Charmaine is destined to be a good mother! Hehehe... the original article is from New Monday, a HK tabloid. You can also see Tavia playing with Charmaine's assistant in the corner.

Mainland China entertainment magazine - [电视剧 Issue 201]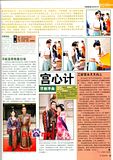 The content is basically a summary of what we already know about [Beyond]. Scan credit to Charmaine Baidu Forum. The reporters for this magazine are like big fan of TVB, especially Raymond, Charmaine & Ron, it's nice to read something informative and nice once a while compared to HK rubbish tabloid.

Lawrence Ng filming [Beyond]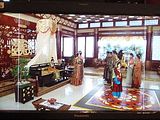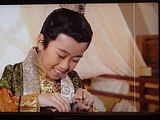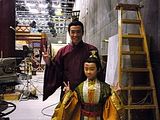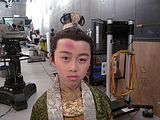 Lawrence updated his blog with some filming pictures (he's filming 3 series concurrently, among them [Beyong] and [Superwoman]). He is the child version of Li Chen (Moses), who grew up to be Emperor Xuanzong. He's constantly bullied in the series, you can see the bruise on his forehead.


I like Lawrence and feel that he have improved a lot, especially in crying scenes. He's also getting good with long dialogue. It's sad to know that we won't see much of little Lawrence next year as his family decided not to continue his contract. They want him to concentrate on his studies, which is the right thing to do.


It seems that Charmaine will not be attending the Century Sakura event in Shenzhen tomorrow evening. However, she will be attending Next Magazine Award Presentation. Louis Koo will be the award presenter this year. I hope she continue to be ranked Top 10, she already done that for 7 years in a row.

Kevin Cheng Official Website also posted an exclusive filming clip of Kevin in [Beyond], you will be able to catch a glimpse of Charmaine and Tavia in the clip. The clip is about Kevin's character being admired by palace maids who rushed up to him during chess lesson.

Click here to view the clip. There are also some exclusive pictures. Note: The site does not allow repost of its exclusive pics and clips.


Have you visit Charmaine's TVB Blog today? Don't forget to help increase her blog ranking!