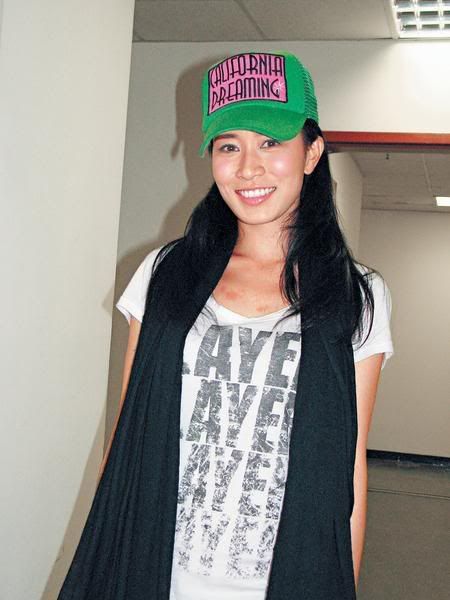 [Singtao 28/03/09]

Earlier Charmaine Sheh was photographed going into Marina Cove in Kevin Cheng's car, which she later denied. Yesterday she was asked about her reconciliation with Kevin and she admitted taking a hitch that day, but emphasized that they are friends. Whether they will progress into a couple depend on fate.

Yesterday Charmaine came prepared to answer reporters regarding the the picture of her in Kevin's car. When asked if she is admitting reconciliation, she questioned back: "Why? I said reconciliation in filming, I don't mind." Why are you not wearing the pink cap today? "I have caps in different colors at home." So you admit it's you in the car? "Doesn't resemble me? If I've known earlier I won't tell then. He's giving me a hitch to catch taxi, I do not remember if we passed by Marina Cove." Asked why did she deny this earlier and turned her face away in photograph, Charmaine expressed that she has yet to read the tabloid and explained that she was interviewed by an unfamiliar reporter, therefore she purposely refused to co-operate as she was worried of being written nonsense.

Charmaine frankly said that she wouldn't purposely avoid hitching a free ride on Kevin's car. Discussing their relationship, Charmaine left an opening: "Every couple started from being friends. We are still friends at the moment. Please give us some space." Do you feel he is too boring? "Please don't talk that way about him." Too many choices? "You have good recommendation?" Afterward she diverted the topic to their filming in series, such as appreciating flowers, releasing lanterns and having meals. Asked if Kevin is pursuing her, Charmaine once again diverted to filming series: "In the series, yes. Outside the series, no. Do you feel disappointed when I said we are not dating? You should go ask him then, leave everything to fate."

No repost allowed.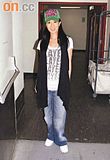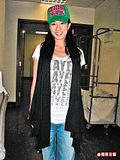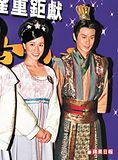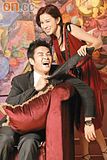 A bit shocked that Charmaine chose to take initiative to reply regarding the car incident, considering what have happened two years back (poor Ron, just a simple hitch to harbor got him into much trouble).


Whether they are dating or not, please give them some privacy. I'm going to town later, can anyone give me a hitch to catch taxi please?