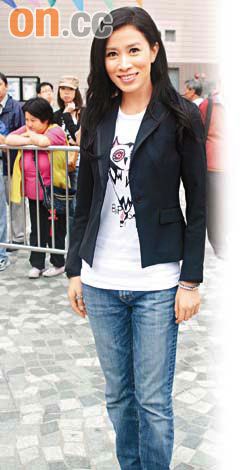 [Oriental Daily 15/02/09]

Charmaine Sheh, Michelle Yim, Ha Yu, Joe Ma and Renee Lee etc. attended [Yau Tsim Mong Anti Drug Campaign] yesterday. Regarding the issue of Kingdom Yuen indicating that there's '4 Wanton Actresses' in entertainment business shortly after exposing the existence of 'Salty Pork Hand] in TV station, Charmaine said: "I noticed the news. This greatly affect the female artistes, hope there is no ridiculous speculation. (Are you worried being dragged into it?) It's none of my business, no need to be bothered about it. (Should they reveal the names?) Most important is not to hurt anyone. There's no need to take entertainment news seriously."

Reporters asked if Charmaine felt that Kingdom is seeking publicity. She said: "I don't think that's her intention, more likely to be a hasty slip-up, but it does affect the images of many female artistes and also caused male artistes to be suspected. Hope that this issue will pass quickly."

Charmaine also indicate that she already have plan for Valentine's Day: "I will have dinner with my mum and elder brother, but I have not received any flowers yet. (Kevin Cheng did not give flowers?) No. (Did he SMS you?) No, I'm anticipating the Valentine's gift from my 5 year old nephew, because he said he want to present me gift."

No repost allowed.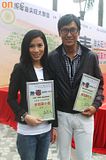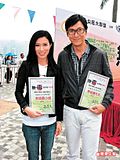 Charmaine finally finished taking holiday break... and tomorrow is the costume fitting for [Beyond the Realm of Conscience]! I'm very excited because Charmaine has never filmed series in Tang Dynasty period.

By the way, keep voting for Charmaine at Astro Wah Lai Toi Drama Awards! The voting is going to end on 17/2, so hurry!