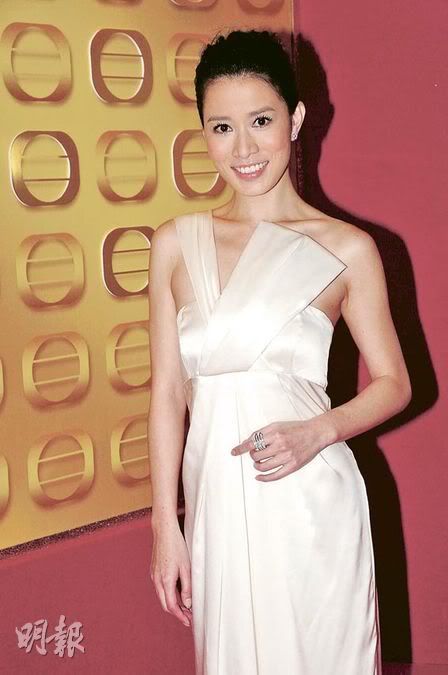 Charmaine & Kevin interview @ Cha Siu Yan radio show
Special thanks to Bebe.
TVBE news clip (Charmaine's version)
Special thanks to Bebe for the original clip.
Charmaine @ TVB Scoop
Charmaine @ TVB8
Clips credit to Charmaine Baidu Forum
[Mingpao 22/01/09]
TVB held its' Annual Artistes Dinner at BP International Hotel last night. Rumored pairs such as Charmaine Sheh and Kevin Cheng, Raymond Lam and Linda Chung, Patrick Tang and Selena Li, Amigo Chui and Natalie Tong, Koni Lui and Dickson Wong etc. became the focus points. In addition with Tracy Yip, Suki Tsui, Yoyo Chen and other female artistes wearing low cut dresses, the 300 over advertising clients could not take their eyes of them and keep asking to take pictures together.
Most focus on the Charmaine – Kevin pair as recently there are news that Charmaine could not stand Kevin's boring personality, hence breaking up. They did not arrive at the same time, with the former walking in with Bowie Lam while the latter with Linda Chung. They did not take pictures together and the closest they get was during the group singing with Lai Lok Yi standing between them. However they are caught sharing a glance. As in previous events she'd always held Kevin arm, Charmaine was asked why her partner changed to Bowie. "This is company's arrangement, it's an honour to hold Bowie's arm." Is he more comfortable? Who is more boring? "Everyone is comfortable, actually there's not much chatting during red carpet."
Doesn't feel embarrassed, feel terrified instead.
Charmaine expressed that she doesn't know if Kevin is boring or not, but they do chat and joke when working together and the humor varies each time. Did you break up because you dislike boring? Charmaine laughed and said: "Yes, we broke up after finish filming [Forensic Heroes 2], but we will reconcile soon in February filming [Palace Scheme]." Will you feel embarrassed? "I won't use embarrassed to describe, it should be terrified instead! Because there will be many reporters visiting filming site and even following is, quite terrifying!" Why don't she find a Mr Right instead to stop the paparazzi from trailing? "I wish to! Hope I can find a partner this year!" Does that mean you are not happy with your ex-boyfriend? Charmaine avoid answering and said? "Thank you for your concern, Happy New Year!"
Kevin: I'm not boring
Kevin was asked if he feel comfortable changing his partner to Linda: "This is company's arrangement, used to it. First I would like to clarify that I'm not boring; and Charmaine have always been my friend. Friends don't break up, the most is to sever ties, but we are not severing ties. I've already responded on the report, therefore I don't want to discuss further. Instead it'll be better to concentrate in filming series." Charmaine describe your 'break up' is just temporary? "That's how the plot goes! Reporters will visit the filming site and tabloids will keep making up stories anyway. We don't really need this, we just want to concentrate filming the series." Charmaine said that you usually joked? Kevin said: "I'm actually very humorous and sporting, it's you all who doesn't know how to appreciate it!" Is it the same when together with rumored ex-girlfiend Niki Chow? "We are also friends."
Additional translation from Wenweipo:
Charmaine Sheh wore a white evening dress with a strap in front of her chest, reducing the sexiness. When reporters teased her of 'covering up', Charmaine said that the definition of sexiness is different for everyone. When asked which part does she feels most sexy, she indicates it's her eyes.
No repost allowed. Thank you for your co-operation.
Lol... Charmaine is so witty in her reply. Check out the radio interview, their reply is so funny. Don't miss the TVBE clip as well, near the end Kevin was questioned about his 'break up' rumor with Charmaine and Raymond Lam butted in and boast that Charmaine still call him 'boyfriend'. Hahaha... Kevin went dead air for a few secs and the expression on his face is priceless. "Vigarce" alarm!
p.s. Charmaine sang 至少还有你 at the event.
Pics: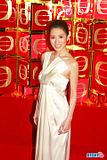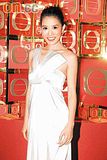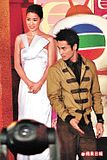 More pictures of the event in the post below.
Remember to support Charmaine at Astro Wah Lai Toi Drama Awards! Vote vote vote~