Note: No repost allowed. Thank you for your co-operation. My apologies if there is any mistake in the translation.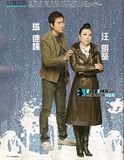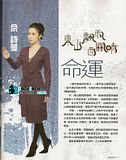 FATE - An identity that cannot be acknowledged, a secret that cannot be told, a love that cannot be accepted – connecting the complex and dreary circumstances in [When Easterly Showers Fall in the Sunny West].

In [Easterly], Chong Fung Yi the 2nd mistress of Poon family (Liza Wang) was heavily shackled by feudal traditions. To protect the reputation of Miss Sai Guan, she has no choice but to abandon her son when she was young. After she was married, she became the head of Poon household. Insisting to follow traditions of matching with equal status, she will break apart lovebirds.

Unfortunately, when 2nd Poon Mistress thought she have everything in her control, the unexpected happened! Yip Heung Ching (Charmaine Sheh) chose to protect her family and gave up being adopted as a real Miss Sai Guan. At the same time, she gave up on her engagement with Cheuk Wah (Raymond Wong). She choose to depend on herself, seeking out more prospects for womankind.

Born of out wedlock, Muk Hing (Joe Ma) was finally acknowledged as firstborn, changing his name to Poon Cheuk Hing and accepting the position as head of household. However, he still did not receive the love and attention of 2nd Mistress. Because of this, his personality changed greatly.

With Poon family facing bankruptcy, what fate has in store for three of them...?

Liza Wang

Regarding her character design in [Easterly], Ah Jie is extremely satisfied. "Especially the hairstyle, the wig is very 'commanding', I really like it."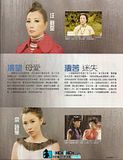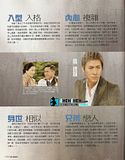 Into the character

Keeping away her sassy and hilarious trait over the past 3 years, 'Ah Jie' Liza Wang again accepted a strict mother-in-law role. "At first I couldn't get used to it. Before this when I was filming [WOIL], the character is very expressive, but in [Easterly] the character has to be deep and quiet. However, the moment I wear the costume and wig, I have the aura of the head of household. In addition the character doesn't wear much accessories; just a simple hairpin and jade necklace. I really like it. Actually I played similar roles when I was young; therefore it's quick for me to get into the character."

Inner struggle

Chong Fung Yi got pregnant before married and has no choice but cruelly abandon her own son. "She was passionate when she was young, though Muk Hing is her husband's son, but if it was revealed the society will see it as one night stand. In addition, the future in-law family is from military background, they will not accept a woman which such disgraceful conduct. All the while our option is to hide our mistake. Therefore in the beginning I want to chase Muk Hing away. After his identity as wedlock was exposed, Old Master Poon handed over the position of household head to him. As a mother, she saw her son becoming ruthless because of benefits. Therefore Chong Fung Yi emotions are really complex, she had to find way stop Muk Hing's bad deed."

Joe Ma

Muk Hing did all the bad things all because he wanted to be loved by 2nd Mistress. "There is a period where my mother lost her memory and thought I am Cheuk Wah, therefore she treated me really well. I enjoyed that period; therefore I do not wish to cure her sickness, hoping to hang on to her motherly love."

Craving for mother's love

Muk Hing was abandoned the moment he was born. He was discriminated during his childhood years and had to leave the village to work in the city in order to survive. Under chance he was reunited with his real parent, however he was treated coldly. "The thing Muk Hing wanted most since childhood is motherly love. Though his mother was in front of him, he was treated coldly. He also saw how loving she treated his younger brother Cheuk Wah and couldn't understand why. Oppositely his father took him out to drink coffee, driving sport car and doing his best to compensate him, even hoping to find an opportunity to reveal his identity as firstborn. The 2nd mistress doesn't know how to express her love to Muk Hing, causing him to feel confused and complicated.

Changing for the worst

Last week, Muk Hing regained his identity as firstborn and changed his name to Cheuk Hing. Joe expressed that he is changing for the worst. "Though Muk Hing gel his hair and wore western suit, at the same time he carried the burden of Poon family reputation. He did not become high profile after he becomes the household head, but instead enfold himself with feudal traditions. Though he now appeared to be glamorous, his personality has also changed and created a lot of problems. He has only one intention; placing his family reputation at first place. He want his mother to praise him, no matter what he did, he thought it will make her happy. However he still couldn't get recognition from her, not even praise as son. As Muk Hing and Cheuk Hing, his inner emotions are heavily burdened.

Charmaine Sheh

Giving up her engagement with Cheuk Wah, Heung Ching decides to depend on herself and challenges the tradition by running the [Dai Sei Hei] restaurant.

Similar background

Heung Ching originally was a daughter from an influential Sai Guan family. Because her family went bankrupt, she turned into a 'teng (boat) girl'. Charmaine feel that she is similar with the character. "Our personalities are similarly happy and optimistic, stubborn when it comes to love. Heung Ching bravely faces the changes in her life, quiet similar with me in real life because before my father passed away, I was a daughter of a wealthy family. Because of his demise, I lost all the material belongings, such as the yacht. Luckily I didn't feel anything when I was young, but just like Heung Ching, I did not give up! I like the name 'Heung Ching', very positive and happy."

Lover to brothers

Heung Ching bravely faces life, for Cheuk Wah she was willing to accept the 2nd Mistress' challenges. "In this relationship, it showed how stubborn and persistent she was. At the same time she builds a friendship with Muk Hing who lived the same neighborhood. He is aware of Heung Ching's condition and secretly helped her relationship with Cheuk Wah. At the same time Nuk Hing secretly fell in love with her but he hid his feelings as he doesn't want to affect their friendship. Until Heung Ching separated from Cheuk Wah, Muk Hing doesn't want to miss the opportunity and finally expressed his feelings to Heung Ching with the identity as Cheuk Hing. However, Heung Ching doesn't wish to be judged by the society view as they are brothers, after all. Therefore she rejected him. Later she was touched by Muk Hing's true love and gives each other a try."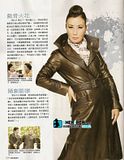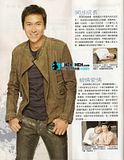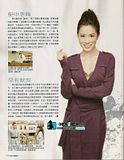 Sparks among actors

[Easterly] gathered a group of actors, and Liza has high regard of her fighting scenes with onscreen sister Kiki Sheung. "I like the sister scenes with Chong Fung Dak, who is portrayed by Kiki. Though two of them are blood sisters, but their mother Bak Sau Wan (Lai Suen) favors the elder sister. Plus Fung Yi married into a military-politic family, it's far more impressive! While Fung Dak's husband Yew Zhong (Cheung Kwok Keung) is married into the family, such a big difference in their husband's status. Therefore when she found out that Fung Yi has a son out of wedlock; she tries to exact revenge and caused Fung Yi many problems. This caused my character to be complicated and in the same time an enjoyable acting! There are plenty of sparks with Kiki and Lau Kong, all of us are veterans. As for my youngest son Raymond Wong, our first collaboration is also good. I also admire Cheung Kwok Keung. When he wears the costume, he really looks like he lived in that era. He rarely films this genre of series and his performance is very good."

"I like our sister scenes, each of us have our own viewpoint and dilemma, the portrayal is really outstanding."

Expanding as the series progress

About her elder son Joe, Liza gave even gave a higher appraisal. "When I first found out that Joe accepted the role of Muk Hing, I was a little worried. Because his character is from good to evil, similar to his character Yip Wing Jun in [ATE], I'm worried that he will be typecast. However his performance in this series has matured a lot and has depth in interpreting this type of character. When he was rehearsing his scenes, I joked that his body size expands according to the character development. It flows well with his character from [Big Wood] transforming into Cheuk Hing, growing taller and have more confidence. His body and eye signals turned stronger."

Discussing about the other cast, Liza frankly said she enjoy the collaborating with her husband Kwok Fung and father-in-law Lau Kong, "All of us are veterans and can create sparks."

Progressing together

Receiving praises from Liza, Joe expressed that he like to grow with his character. "This is my greatest enjoyment in the series, progressing along with the role and storyline. The progress of a kid, [Big Wood] starts from zero and slowly head to the top as Poon Cheuk Hing. As the story progresses, he will lose everything and back to zero. As an actor I really enjoy portraying this role and plotline as it gives me a lot of room to showcase myself. From poverty to rich then losing everything, can my character accept it? Will he be able to stand up again? This part is really fun! I enjoy the breakthrough in the character. In the earlier part he lived in poverty, the portrayal is uptight. Therefore when I finally become a Tung Shan master, I become more outspoken inside and outside the series."

The naive and loyal [Big Wood], though he found out about his true identity as eldest son, he still has to be treated like a servant. Joe said he felt depressed inside and outside the series.

Family and Love

Joe is extremely happy being able to work with two TV Queen. "I've worked with Ah Jie many times in the past; we are familiar with each other. Ah Jie is a very serious and disciplined actress. When she is around, everyone will follow the rules. Ah Jie is efficient in work and can control the scene, any problem will be promptly solved. Outside the series, we got along well, she is playful and humorous. In the series, we have a lot of screen time together therefore I truly enjoy the filming progress. As for Charmaine, we will develop a unique kind of love. Previously in [Maiden's Vow], it illustrates the types of romantic love in different era. This time we started as friends, from repressing in the beginning and more outspoken in the latter part. However, Charmaine rejected me in the series; it's a helpless kind of love."

Once again portraying lovers with Charmaine, Joe expressed: "This time it's a bit different from the previous romance, I like her but did not dare to express it, only stay by her side as a friend, quite helpless."

Enduring hard times with the boat

Charmaine portrays [Teng (Boat) Girl] in the series. Apart from filming on a real boat, she also endured hard times with the boat: "I like the real scenery filming of this series. In addition, the costume and hairstyle of that era made it easier for me to get into character. At the same time, a lot of amusing stuff happened. During filming, the weather really complements the title of the series by raining everyday. I was trapped on the boat for several hours all by myself. After sitting for a while, water starts to gather inside the boat and I have to keep scooping the water out. Though the boat won't sink, but it's still a bit dangerous. Plus the boat is small and narrow, the water keep dripping even though there is roof, so pitiful! Such an unforgettable experience. Because the name of 'Teng Zai Porridge' was invented by Heung Ching in the series, when I shout: "Delicious teng zai porridge for sale!" I felt like I lived in that era."

Filming on a real boat makes the series more authentic, but whenever it rains Charmaine have to rescue herself, poor thing.

Having mutual understanding

Charmaine have worked with Joe and Liza separately in the past few years and have since built mutual understanding. "Firstly I knew Joe for many years, we worked seamlessly and well established together. We are accommodating according to the storyline requirement. Because Heung Ching and Cheuk Hing only start to date in the later part of the series, at the period Heung Ching thinking matured and at the same time Cheuk Hing underwent some changes in his personality. Our characters found something mutual and got together at a suitable timing. As for Liza, this is not the first time where her character is ferocious toward me. Last time during [Glittering Days], her character bullies mine, and this time is more serious. The moment she appears, she shows the aura of 2nd Mistress. She is more authoritative than her real self, therefore Ah Jie herself even said: "So ferocious! Do I really need to be so critical?" Her character is most critical toward Heung Ching, because she doesn't want her to be together with Cheuk Wah and marries into Poon family."

Charmaine feel fresh working with Raymond for the first time. "Working together for the first time, I really felt his passion towards acting. In the past few years I have worked repeatedly with several actors, and this time with a new partner is really refreshing."

No repost allowed. Mag scans credit to Kwan5170 from www.shehsheh.com.

Note: One of Mainland China leading entertainment site, Tom. com is holding a poll for Favorite TVB Artiste in Mainland China. Charmaine is in the running for Actress category, therefore do vote as many time as you can!

Click and vote for 佘诗曼 (Charmaine's chinese name)
http://yule.tom.com/zhuanti/tv/tvbvote.html

Click 提交 to confirm your vote.