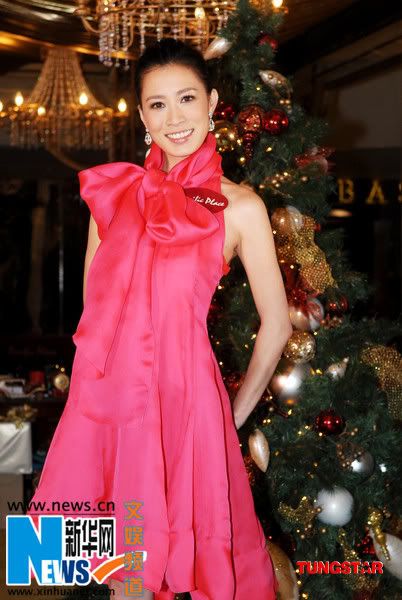 News clip from Apple Daily. Special thanks to Bebe.
Added 30 Nov 2008
Credit to Charmaine Baidu Forum.
[Wenweipo 20/11/2008]

Yesterday Pacific Place invited Charmaine Sheh as special guest for their Christmas decoration event. Dressed in a fuschia Celin and wearing jewellery worth HKD7 million, she appeared as a fairy emerging from a music box and danced ballet in her gold heels. She also gave a kiss to Santa Claus who danced along with her. Charmaine learned ballet when she was young, but this is the first time in high heels. Are the fees that generous? Charmaine smiled and said that the fees have six-figure sum, enough for her to have a happy Christmas. As she have not scheduled any jobs for Christmas, Charmaine hope to attend Christmas party where she can exchange gifts with friends and receive some surprise gifts as well. When asked if she would like to receive a surprise gift from Kevin Cheng, she expressed that she would like to receive from everyone. Would she like to receive a ring from Kevin? She laughed and said: "What? A gift should be thoughtful and surprising. Actually I already own a lot of things, but it feels different when it is presented by someone else."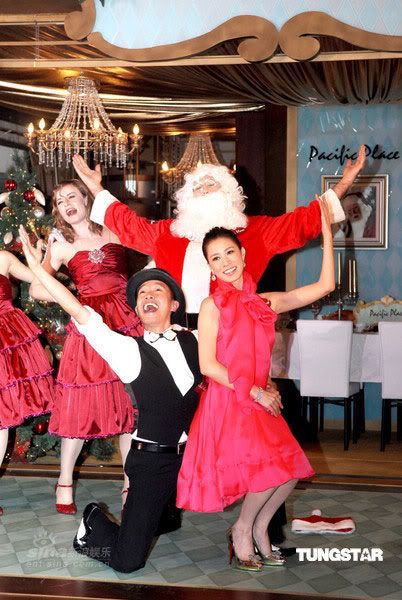 Reporters smilingly point out that this is her first year celebrating Christmas with Kevin? Charmaine smiled and said: "Who said? Not celebrating with him unless Miss Lok (Virginia Lok) is organising a Christmas party. Even if there is (Christmas party), it won't be on the official day itself." Then is there any plan to earn money together with Kevin during Christmas season? She indicates it is up to company arrangement and she wouldn't mind. As Charmaine will be taking holiday overseas after Christmas, will she be going with Kevin? Charmaine became a little impatient and answered: "No. If you really wanted so much I will ask him for you. We won't travel together, wouldn't dare to do so. It will be a problem if we go personal holiday together!" Reporter points out that it is not a problem and dating is a normal thing. Finally she answered: "We are not dating at the moment. We are just colleague and friend. Dating and going to trips are normal, but we have not reached that stage yet. We are just money earning partners."

Mentioning the marriage news of Michelle Reis; the most beautiful MHK winner and also the rumour of Loletta Chu remarrying, Charmaine Sheh was also from MHK herself. She smiled and said that she has good news too, which is winning the lucky draw during TVB anniversary gala. Of course she feels happy for both of them. As for herself, she doesn't have the impulse to get married yet, nor does she wish to marry into a wealthy family. She believes in fate.

No repost allowed.


Charmaine the ballerina... She learned ballet for more than 10 years. She didn't pursue it further because she was afraid of making her thighs thick! Lol... Anyway, [Enterprise Doctor] will be wrapping up filming before Christmas, therefore she will be taking a break from filming till Feb 2009.

High resolution pictures credit to Charmaine Baidu Forum: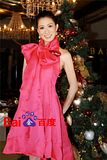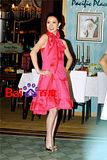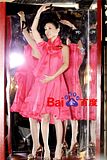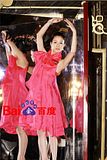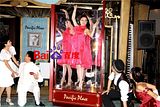 More pictures: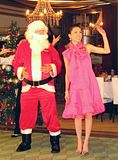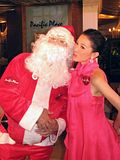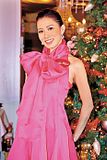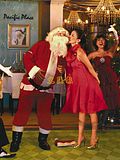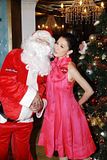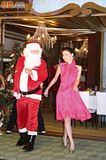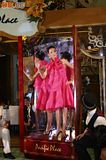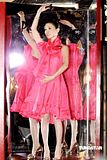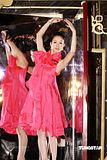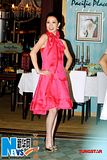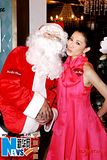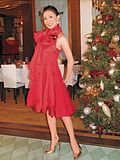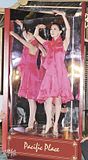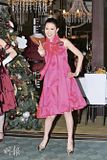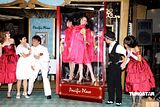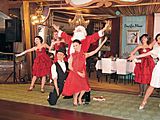 Note: One of Mainland China leading entertainment site, Tom. com is holding a poll for Favorite TVB Artiste in Mainland China. Charmaine is in the running for Actress category, therefore do vote as many time as you can!

Click and vote for 佘诗曼 (Charmaine's chinese name)
http://yule.tom.com/zhuanti/tv/tvbvote.html

Click 提交 to confirm your vote.