Note: Please do not repost the news. I will be translating the part related to Charmaine only.



[The Sun 16/11/2008]

Plenty of rumored couple gathered together last night at TVB 41st Anniversary Award Ceremony. TVB purposely arranged for them to appear as couple team, among them the hot rumored couple Kevin Cheng and Charmaine Sheh stepping onto the red carpet one after another. When reporters requested for them to take pictures together, Amigo Chui joked: "Everyone love this arrangement, we purposely have them arrive shortly one after another." Though being teased, Charmaine still generously hooked Kevin's arm. Apart from sponsored jewelery exceeding HKD10 million, Charmaine wore a low-cut butterfly bow evening gown designed by Walter Ma. She smiled and said: "This is already my limit for sexiness; the gown is a bit loose but never mind, tonight everyone looks gorgeous."

[Oriental Daily 16/11/2008]

Charmaine Sheh wore a white low cut evening gown, with a large butterfly bow front of her cleavage, making her more eye-catching. She received Chow Tai Fook Jewellery sponsor of white and pink diamond necklace, with a total of 100 carat and worth HKD4 million. Charmaine smiled and said: "Everyone is so pretty and wants to gain attention too."

[Singtao 16/11/2008]

Another black horse candidate; Charmaine Sheh and Linda Chung also appear in sexy low cut dresses. Charmaine wore a Walter Ma designed white bard shoulder evening gown and sponsored jewellery from Chow Tai Fook worth HKD7.4 million. Charmaine frankly said that she doesn't have much confidence to win an award. She smiled and said: "The dress is loose, feels like it will slip down at any time!" Asked if her sexy appearance is to replace Gigi Lai's previous year appearance, Charmaine said definitely not.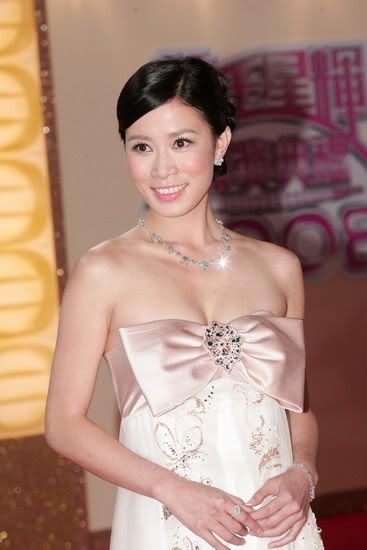 [Xingpao 16/11/2008]

In addition, Charmaine Sheh and her rumored boyfriend Kevin Cheng arrived in different car. The reporters requested for them to take picture together and Charmaine hooked Kevin's arm and openly walked arm in arm on the red carpet, stealing the limelight. Charmaine showed off her diamond jeweleries worth over HKD10 million and when asked if she want to replace Gigi Lai's spot, she smiled and said: "Everyone came here wanted to look pretty, but this is my limit, won't be sexier. I don't have much confidence in winning an award tonight, because [Moonlight Resonance] is really strong! My purpose is to take part and show support."

No repost allowed. Thank you for your co-operation.


Charmaine looks like a princess in that dress, accompanied by her Prince Charming. I know some of us are bummed because she didn't win anything this year, but hey there is always 2009! What is important is that we keep supporting Charmaine - and letting TVB knows ;) With the pressure of the award behind us, we should look forward to the anniversary gala coming Wednesday. I'm anticipating Charmaine's duet with Kevin.

p.s. Charmaine told fans that her character name in [Enterprise Doctor] is 林淼淼 (Lam Miu Miu)

High resolution pictures courtesy of Charmaine Baidu Forum: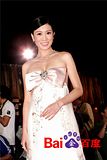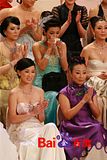 More pics (be patient, take a while to load all)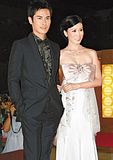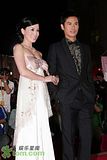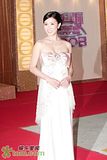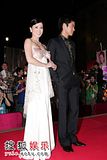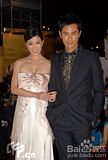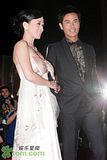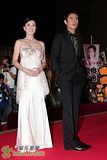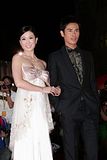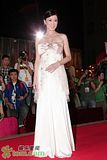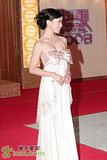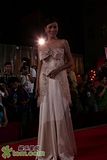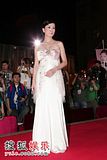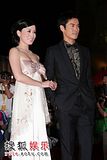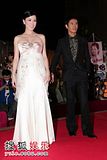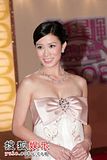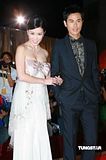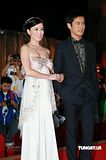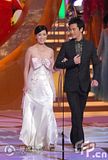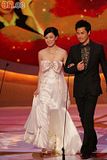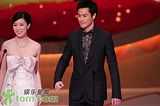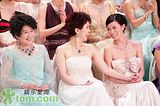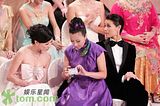 For the full winner's list, check out the news update at www.batgwa.com