All mag scans credit to Kwan5170 from www.shehsheh.com

Character introduction and background story:



Episode 1-5 summaries:



Note: Some spoilers involved

Charmaine Sheh as Yip Heung Ching

Personality: Optimistic, bright, carefree and accept both Eastern and Western thinking, though look fragile but is tough inside especially during hard times.

Heung Ching was born in a wealthy Sai Guan family and received good education. When she was in her teen, her father passed away and the family fortune declined. Heung Ching's brother Heung Yeung led the family to sell porridge on sampan to make ends meet. Heung Ching is happy with her poor life and never dreamt to marry into a rich family. However she met and fell in love with Poon Cheuk Wah, an heir from aristocratic military family. In the beginning, Cheuk Wah's mother Chong Fung Yee strongly opposed their relationship, but under Cheuk Wah's grandfather pressure and other influences she have no choice but agree to let Heung Ching enter their family. However, Heung Ching must learn first the etiquette of being a lady.

Fung Yee intentionally make things harder for Heung Ching in order to make her give up. During the process Heung Ching experience insults and suffering but she persisted on. Meantime, Poon's family eldest son Poon Cheuk Hing assumed his original identity and was treated coldly by Poon family just like Heung Ching and they became good friends. With Cheuk Hing's help and her own perseverance, Heung Ching passed Fung Yee's trial and even made impressed her.

Fung Yee requested for Heung Ching to disown her family and to adopt another rich family in order to make her a proper match to marry into Poon family. Heung Ching firmly rejected and Fung Yee angrily chased her out of Poon family. For filial piety and family reputation stake, Cheuk Wah gave up eloping with Heung Ching. Heung Ching was heart broken and went back to her family to resume her old lifestyle. Bad luck doesn't end. Heung Yeung was crippled by ex-lover Hiu Mei's husband Fong Jing Kong and was forced to close their sampan porridge business.

Heung Ching took the responsibility to support their family and worked in teahouse. She started to build her own business and together with Cheuk Hing's support, they finally fell in love.

At the same time Cheuk Hing's power and influence grew by day and his actions are often extreme. Though Heung Ching doesn't agree with his action of sacrificing others to meet his goals, she cannot deny that he is doing it protect his family power. In the end she proposed break up. Cheuk Hing used his power and influence to put pressure onto Heung Ching's restaurant, hoping to change her mind. However Heung Ching persevered under the pressure and they went against each other…

More translation in progress...

Easterly gallery from discuss.station: (Charmaine's part only)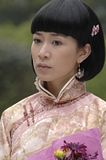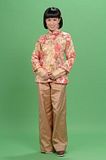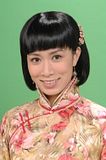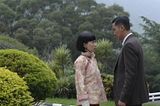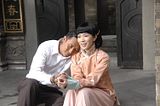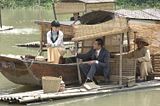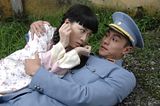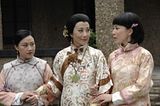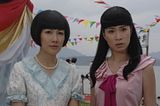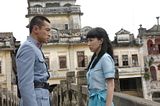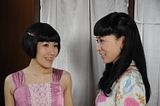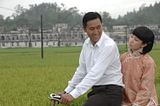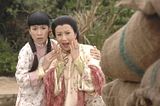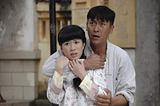 Remember to check out the full Easterly MV and subtheme below.