Note: Translation exclusive to Sehseh's Blog only. Please do not repost elsewhere. Thank you for your co-operation.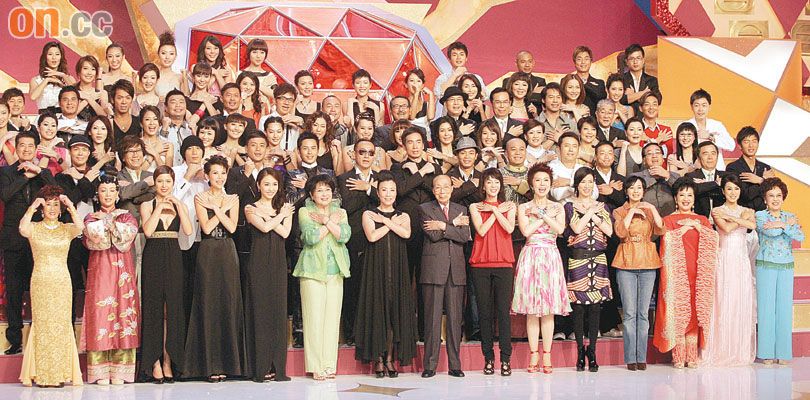 [Mingpao 01/10/2008]

Rumored pair Charmaine Sheh and Kevin Cheng appeared at TVB Anniversary Lighting Ceremony last evening. Though they stood a few spot apart, they did not interact at all. Charmaine expressed that she's not placing any emphasis on Best Actress award, but when Kevin was asked about his choice for Best Actress, he did not forget to support Charmaine: "I'm supporting [Moonlight Resonance]'s Michelle Yim, Louise Lee, Suzanna Kwan. Charmaine is my partner in [Forensic Heroes 2], I'm also supporting her." Asked if Charmaine is the Best Actress in his heart, Kevin did not answer. However he stressed that he is not embarrassed meeting Charmaine, nor does he mind taking pictures together. Regarding the rumor that Wong Hei is openly criticizing him, Kevin decline to reply, "I hope that rumors stay away from me soon."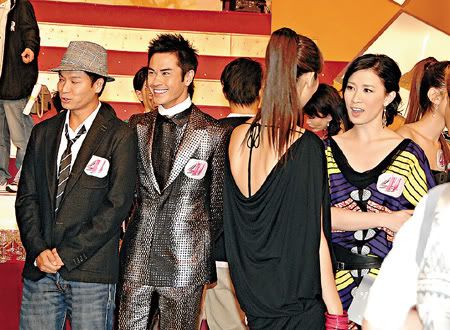 Nominated in Best Actress award category, Charmaine expressed that she doesn't mind accompanying in the race (meaning nominated but will not win anything). She favors [Moonlight Resonance]'s Michelle Yim and Suzanna Kwan. On Best Actor award, Charmaine says: "I support Ha Yu and Roger Kwok." Reporter asked why she did not support Kevin. "I haven't finished watching [Last One Standing], therefore I don't know yet." Mentioning that Kevin is supporting her, Charmaine said: "Thanks!" Regarding the news saying that Anita Yuen wanting to kill the rumor queen Charmaine, she refused to respond to this tabloid report and doesn't comment whether she will greet Anita when meeting.

Additional news report, also from Mingpao:

Charmaine's standing position reflects her status

Sir Run Run Shaw took group pictures with 40 over TVB artistes, and whoever stood in the middle reflects their status. Liza Wang and Dodo Cheng's status remained the same, standing on each side of Sir Run Run Shaw. The first row consists of actresses, one side belongs to the strong [Moonlight Resonance], while the other side from [The Gem of Life]. Charmaine is also among the group. Though already a 1st line leading actress, Myolie Wu was placed in the 3rd row along with new generation actresses Linda Chung and Kate Tsui. Popular actors stood in the 2nd row with Moses standing exactly behind Sir Run Run Shaw. Kevin Cheng, Bowie Lam and Roger Kwok also stood near the center position while hot favorite for Best Actor award Raymond Lam did not attend the event.

Please do not repost.


Charmaine is nominated in Best Actress category for her role Madam Ma in FH2. She is also nominated as Favorite Female Character for her role Lap Lan Qing Qing in WTA.

Remember to visit Charmaine's TVB Blog - support her to win Popular Blog Award!

Pics: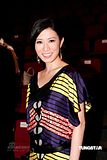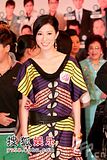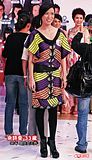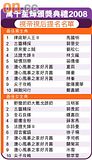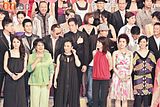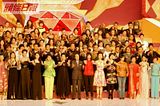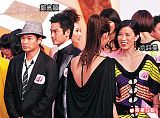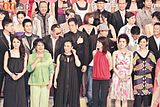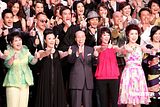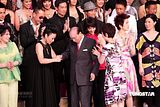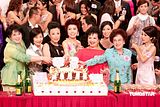 Additional pics from Ent.Tom: