Clip credit to AH-SHEH.COM
Clip credit to Charmaine Baidu Forum
Clip credit to www.shehsheh.com
Clip from Charmaine's TVB Blog
[Mingpao 24/09/2008]
After being linked to Ron Ng earlier, Charmaine Sheh was accused being the 3rd party in Kevin Cheng and Niki Chow's 5 years relationship. Coincidentally, Niki who was troubled by the rumors appeared 'depressed' in front of others. The leading actress Charmaine's mood is quite good today and she formally responds to the rumors. She said that she would not mind taking pictures with Kevin when they meet. This is a big contrast with Niki and it seems like the reason behind the rumors is slowly being revealed.
Charmaine attended the costume fitting for new TVB series [Enterprise Doctor] yesterday. She looked refreshed and indicates that she is in good mood as she has just spent 3 months of holiday. Her mum also returned from Hawaii to accompany her and in addition of that, she got another kitten into her household. She is not affected by the rumors. "I'm concentrating in my career now. I need to concentrate and prepare myself working the witty Dayo Wong."
Deny buying neck scarf, will not be embarrassed when meeting
Being labelled as [Flirty Sheh] due to the rumours, Charmaine's reaction is quite big: "What? Just call me Ah Sheh please!" Asked if Kevin has called her to vent his frustrations, she replied: "How come he's complaining to me? I don't know about the story development, I've only read the first news report (in order to respond), the rest I didn't follow up." She revealed that she will be attending an event with Kevin and Ron today. She is not worried of any embarrassment when they meet and she won't decline taking pictures together. "It's important for artistes to take pictures, you will have to worry of no one takes pictures of you."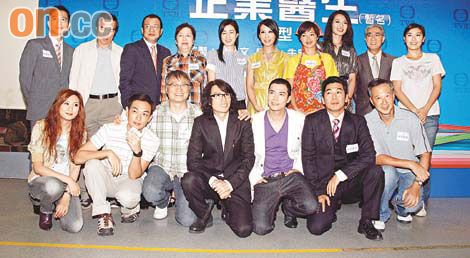 Doesn't know if Ron is pursuing Wong Ying
Recently there was a report saying that Charmaine and Kevin was seen kissing passionately at a bar. Charmaine replied: "That was made up (fake)." When asked if she have many people following her, she laughs and says: "I have many crazy friends instead, like Michael Tse who love to joke." Regarding the report of her buying neck scarf for Kevin, she explained: "I'm so mad! I don't know what happened! I didn't buy anything, I just walked past that shop. The funniest thing is that they said my sister drove my car, that is actually my mum."
Charmaine said that her mum is already used to these rumors therefore she never questioned Charmaine about it. "I'm enjoying my life as single at the moment. However my younger brother is ahead of me by getting married next year, making me feel a bit lament." There were rumors that Timmy Hung has proposed to Janet Chow during their holiday to Maldives. Charmaine felt that it was very romantic and joked that she will work harder. Does she want to change (get married)? "It's not something that you could just wish, it's a two way street." As for the news of her another rumored boyfriend Ron Ng chasing after the voluptuous MHK 2006 dropout Wong Ying, Charmaine frankly said that she has not seen the news, but she is still very supportive: "The area he stayed in has many buildings, you cannot simply accuse him. Plus there is no picture evidence. If he personally admits having a girlfriend, I will congratulate him."
Dayo is also a victim of the milk scandal
Dayo will be paired up with Charmaine in the new series and he was asked if he is afraid of attracting rumours. "I did not follow up closely, I do not know about their development. Outsiders should not gossips." Mentioning the recent stock crisis, Dayo admit that he also have some investment and will endure the trying time with fellow HK citizens.
Regarding the milk scandal, Dayo self admit that he is also a victim. "Look at me, of course I am affected because I'm so thin! I love drinking milk, turns out that the milk I drink is actually melamine flavour."
If reposted, please give due credit.
Charmaine look so pretty and refreshed. In the interview clip, Charmaine said that her role is a rich man's daughter who owns the wonton noodle company. Her company ended up in debts because she turned into a shopaholic after breaking up with her boyfriend. Lol... Dayo said that he will work hard to create rumors with Charmaine (earlier he joked that he will be embarrassed if he did not have rumors with her when all her co-stars have). I have changed the title to Enterprise Doctor because I agree with Em (from Batgwa) that Enterprise sounds more professional for the chinese title.

Anyway, I'm glad that Charmaine faced the rubbish rumors positively. One reporter asked her if she mind being called a flirt (or a sl*t), I was like - what the hell - which lady on earth would like that?! If someone said that to my face I will slap them. Of course, my EQ not as high as Charmaine.


The rumor with Kevin should die down now, since the tabloid story has moved on and indicate that Niki was the one who spread the rumor for revenge. As usual, if it's none of our business, there's no need to discuss further.

There will be a large scale press conference at TVB later today to mark the collaboration between TVB and CMB; a South Korea cabel channel. Looking forward for more gorgeous pics of our dear Charmaine!

p.s. In the clip, Charmaine said she want to get married/proposed to in Greece.

Edited a line the in the translation, to avoid misunderstanding.
Exclusive pictures from Bebe. Please do not repost elsewhere: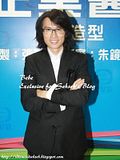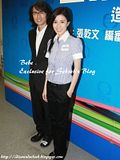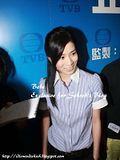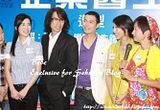 Pictures from news: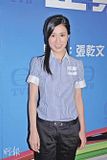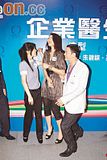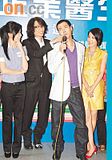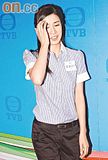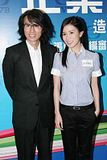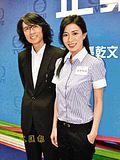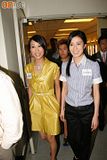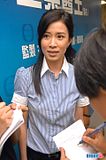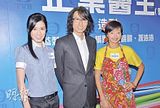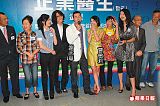 Large resolution pictures from Charmaine Baidu Forum: