Credit to 陳年舊誓 from Sina Blog



Alternative link:
http://you.video.sina.com.cn/b/7173079-10924995.html
And the fever continues with...
Country Spirit!
I'm sure majority of Charmaine's fans will agree with me that this is one of her most memorable series. I became a fan after watching this series, which propelled me to watch all her other past series. Other than [Time Off], I have watched all of her series.
"I will bow down to fate, but I will never admit defeat!"
Those are the motto of Shun Fung. She faced a lot of injustice and misfortune but she never once gave up on herself, or on the people around her - Gordon, Sheren, John, Joe, Paul etc... Her character, like all Plain Love series (Country Spirit is considered as Plain Love 3) reflect on the traditional virtues of a Chinese woman without being subservient.
Charmaine became a strong contender for TVB Anniversary Favorite Actress Award, but ultimately lose out to Liza Wang. Nevertheless, Charmaine's performance received stellar praises and recognition from audiences and fellow actors such as Paul Chun and Gallen Lo (whom verbally rooted for her to win). No current TVB actress could repeat her success by reaching this stage just 4 years into their TVB acting career.
At the point of filming [Country Spirit], Gordon have already reached a peak in his TV career, with his series almost a guarantee for 35-40 points rating. This is virtually impossible for the current TVB series, apart from Bobby Au Yeung.
[Country Spirit] is also Charmaine's second and last series with Gordon. After filming Country Spirit, Gordon left TVB for the greener pasture of filming movies. Even though he was unable to emulate his success in TV series, he enjoys filming movies and it's unlikely that he will be returning to TVB in the future. Sad but true, TVB actors are less inclined to return after moving over to movies. For example Louis Koo. Do you know that Louis was originally offered the role of Fung Hang Lit in [LWOLAP]?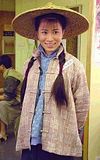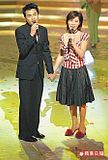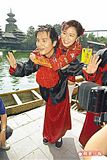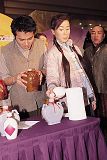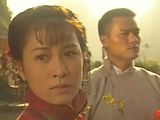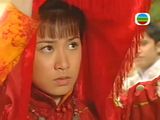 Astro Xinghe channel is going to re-air [Country Spirit] starting August 15, 9:00pm.