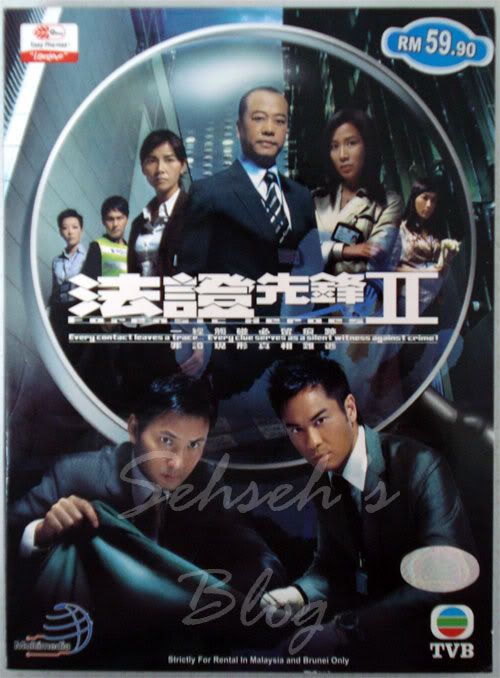 I was returning FH2 final disc to my neighborhood rental store yesterday when they informed me that the dvd set have just arrived for sale. For your information, the distributor for TVB series in Malaysia have been changed to Multimedia (it used to be Tai Seng). The prices of Multimedia DVD set is also more affordable now - it was at least 2-3 times less than TS retail price.

The recommended retail price for FH2 dvd set is RM59.90.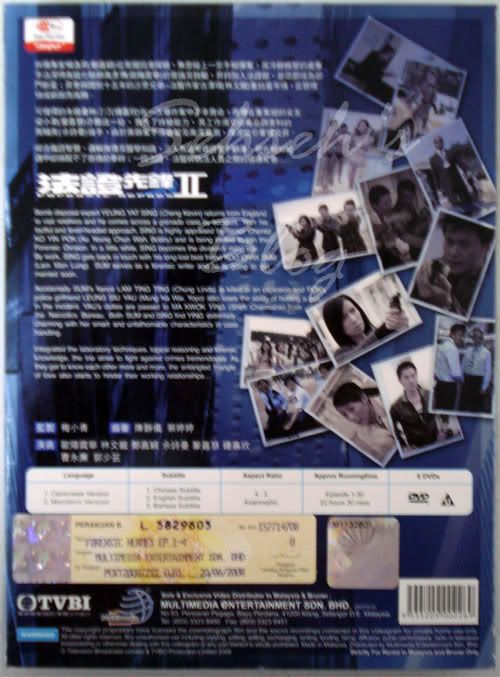 According to the information on the back, the disc is dual language; in Mandarin and Cantonese. They have three subtitle option: Chinese, English and Malay. The Chinese sub font is sharp but not intrusive. The english sub is acceptable but I will suggest that they change the font and format because it looks a bit disorganized. Lol... since I understand Cantonese, I don't need subtitle anyway.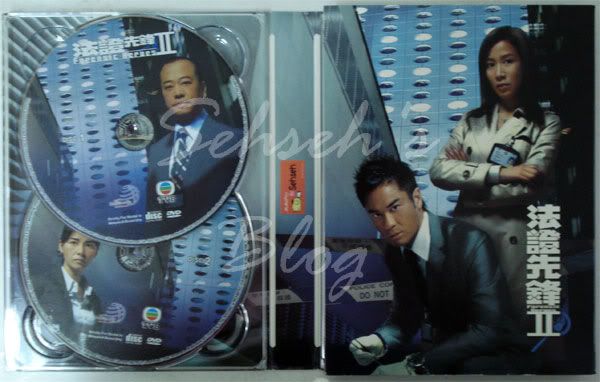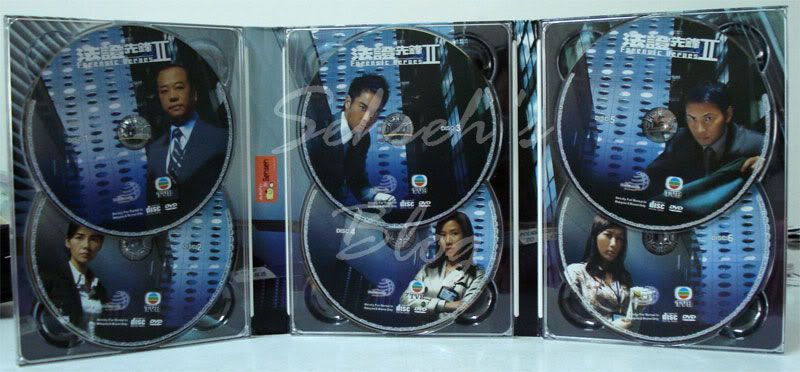 The dvd set contain 6 piece of dvd, with one main cast featured on each piece - Bobby, Yoyo, Kevin, Charmaine, Frankie & Linda. each disc contains 5 episodes. The aspect ratio is set at 4:3 Anamorphic. The video quality is very clear, though it could not be compared to HD format. Those who are accustomed to widescreen might need time to adjust to the anamorphic screen.

Note: As in all TVB sets, it doesn't come with extra features such as interviews and bloopers.

p.s. The store attendant also asked if I'm interested in FH1 (Multimedia released both at same time), but I said no because I'm buying FH2 just to collect Charmaine's series. However, if TVB really produced FH3, I will consider buying FH1 as collection.