Just landed at KL this evening and gosh I just remembered how polluted the air was. Not feeling too well, in fact a bit feverish so I'll post some updates and get some early sleep afterward.

So, anyone miss me? Hahaha...


Charmaine Sheh Spends Lunar New Year Performing in Canada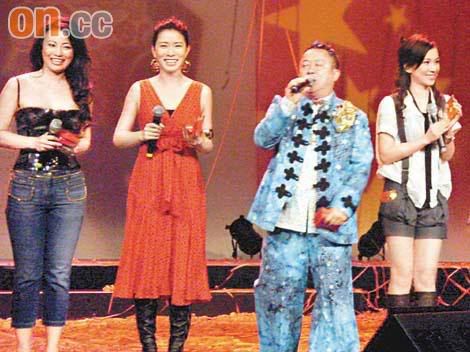 On Lunar New Year's eve, Charmaine Sheh performed in Canada along with Michael Miu Kiu Wai, Eric Tsang Chi Wai, Chin Ka Lok, Louis Yuen Siu Cheung, Angela Tong Ying Ying, Sherming Yiu Lok Yee and Kenny Chung Chun To. The artists performed at a casino and retired artist, Sin To Lai was also present. Since the concert was held the night before Lunar New Year, the atmosphere was exciting and there were audience members who gave red envelopes to the artists.

Kenny Chung made the first appearance in the concert, followed by Charmaine. During the New Year countdown, the artists stepped down from stage to mingle with the audience. Many fans quickly surrounded the artists, thus preventing them from successfully returning to the stage. Finally, the security guards had to escort the artists back on stage.

Charmaine admitted that the concert brought in generous income. "I admit I had a 'fat' New Year. Our group of twenty people traveled together all the time, whether it was to eat or play. My mother went to Canada and joined our activities as well. We had a great time! The year of the rat started out well!"

News translation credit to Jayne Stars.

Charmaine @ Vancouver radio interview

Credit to Qeggegg from www.shehsheh.com

Sehseh: Don't forget to check out my previous update for clear resolution pics and clips.

Charmaine Sheh Supports Gillian Chung to Work Hard and Look Towards Future



Yesterday, Charmaine Sheh and Cholam Wong attended the 「領匯戊子鼠年開市日」 function at Lam Tin 啟田商場. Gillian Chung had a press conference yesterday. Charmaine feels that it was shocking and unfortunate that Gillian's private life was exposed. But Charmaine commended Gillian's courage.

The reporter mentioned that Gillian felt she was naïve. Charmaine said: "No matter the attitude that you approach the situation, people will have positive and negative comments about it. It is very hard for you to gain the acceptance of everyone. I believe that there would be a lot of people who supports Gillian. I support her attitude to work hard and looking towards the future. In the end, girls need to protect themselves." Also involved in the scandal, Edison Chen will make an appearance shortly. Charmaine lamented that the man should stand up and take responsibility.

Cholam believes that Gillian's press conference was her best effort to explain and handle the situation. He respects Gillian for doing that. Cholam said: "I am an artiste also. I understand that by not mentioning it will be helpful. So when she says she's finished (explaining) then the incident should end."

Charmaine disclosed that her two new lovers are two baby girl kittens (couple months old). But she needs to do a commercial on Valentine's Day so she has no dates for that day.
Excerpt From: Charmaine Sheh Commends Gillian Chung's Courage (Ta Kung Pao)

[…] A few days ago, Charmaine Sheh was performing in Las Vegas on an eight day trip. Besides working, Charmaine also tested her luck at a casino. She won US$200! She didn't give out lucky pockets yet since she just arrived back to Hong Kong. When she was in the US performing, she received lucky pockets from Eric Tsang and the audience. She believes she received more lucky pockets this year than the previous year. Charmaine was not afraid to admit that she is having a prosperous New Year from her performance fee and lucky pockets.

[…] It was mentioned in Gillian Chung's statement, she said she was too naïve. Charmaine said that there would be good aspects and not so good aspects when dealing with a situation. There would be people who like it or dislike it. It is very hard to gain the acceptance from the entire world. Everyone has a past. People need to move forward. She supports Gillian! The reporter pointed out this has affected how the public view artistes. Charmaine expressed that people, not only artistes, have different sides (of their personality, life). This was shocking how Gillian's private life was exposed so the victim has suffered enough. Hopefully, people will stop mentioning it!

Credit to Serena and special thanks to evodrift from AF.

More pics: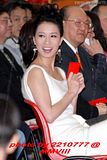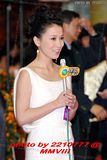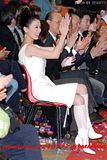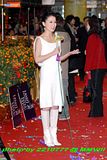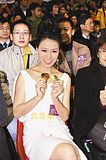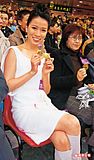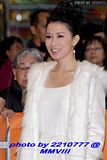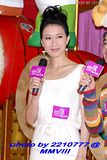 Credit to 晓晓虹程 from www.shehsheh.com.

Sehseh: There you have it - mystery solved for the scratch marks on her arm. Pics of BB (one of the kittens) from Charmaine's TVB Blog: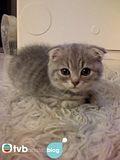 Charmaine & TVB Stars Chinese New Year MV

Thanks to 晓晓虹程 from www.shehsheh.com.


TVB mag scans credit to jessica3_2005 from www.shehsheh.com: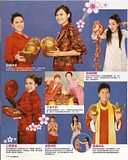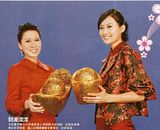 Charmaine @ TVB Artiste Pictorial + CNY Card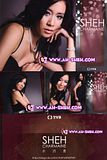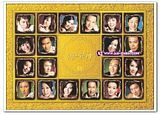 Sehseh: Wow, sexy babe! Credit to http://www.ah-sheh.com/.

Charmaine @ Operation Relief 2008: Aid for Snowstorm in China

Credit to 林元凯 from http://www.shehsheh.com/.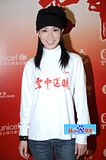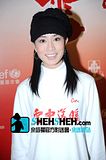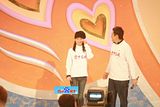 Charmaine Ms Wealthy in 2008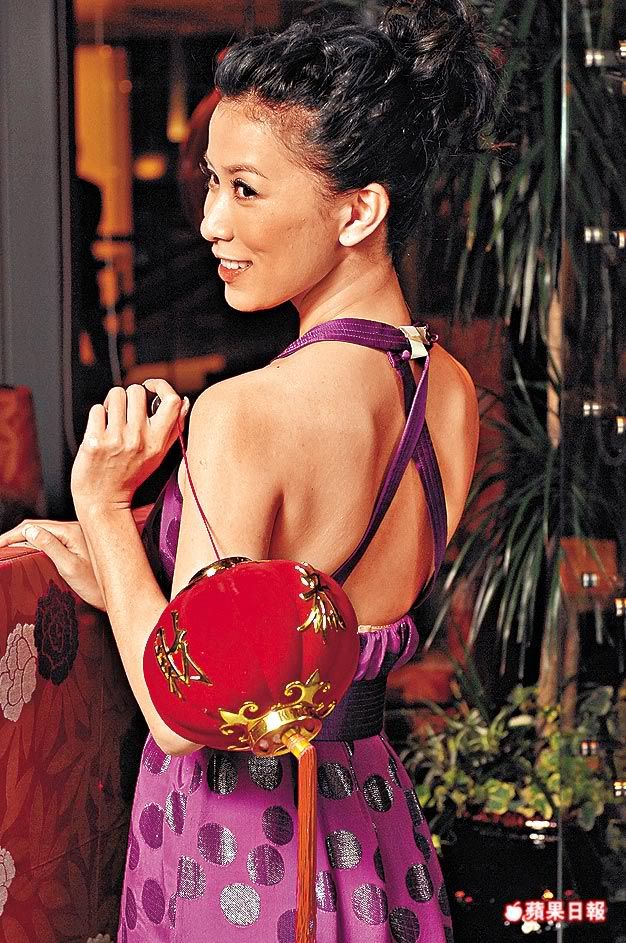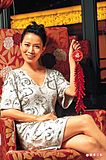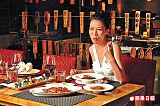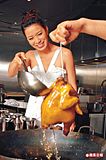 Sehseh: A few days go there was an interview article with Charmaine regarding her 'profits' this year... hahaha it's really a fat year for one of TVB's richest fadan. Ivy have done a translation for the interview, you can check it out here.

Notes: Costume fitting ceremony for Charmaine's new TVB series will be held next week. I have read the synopsis from Selena's website (it was exclusive so I can't post it up here). There's a possibility that Charmaine will be paired up with Joe Ma and Edwin Siu. I'd like to ask a favor for those who have read the synopsis, please do not post the details here or in cbox because it contains major spoilers.