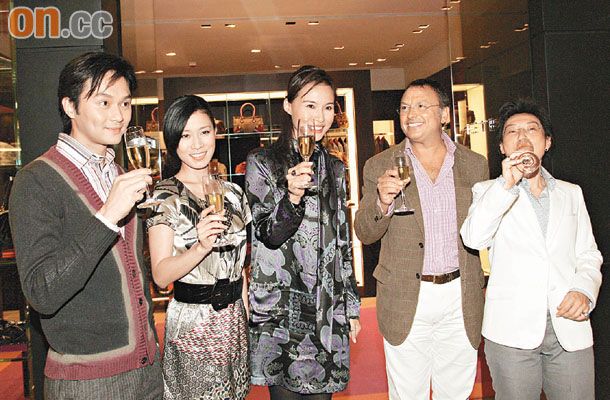 [On.CC 2007/09/02]

Charmaine Sheh, Chilam Cheung and Vanessa Yeung were the ribbon cutting guests for the opening ceremony of fashion label Etro at IFC yesterday. Both Charmaine and Chilam are currently on holiday. Earlier, Charmaine went to Hawaii for a month to visit her mother, and in addition went on a shopping spree in Japan. Due to busy filming schedule, Charmaine have not been shopping for quite some time, resulting in loss of control. "I overspent on my card, spending 6 digit and buying two extra luggages!"

In regard of rumors that Yoyo Mung's screentime in [Forensic Heroes] sequel was reduced due to Charmaine's addition into the cast, she expressed that both of their screentime should be average.

As for Chilam, the reason he took holiday was because he wish to accompany his son. When asked if his son have acting talent, he replied: "I hope not, I wish for him to be just a normal person."

If reposted, please give due credit.




Sehseh: Wow, it's been a long time since Charmaine and Chilam appeared together in a public event... the last was Astro WLT award two years ago. Speaking of coincidence, I was browsing through Kuangai TVB and found Bosco-Myolie wedding ad pics, which is also Monalisa Bridal (the same one Chilam-Charmaine advertised years ago). One thing led to another and I found bunch of never seen pictures from their revamped site:

(If you wish to repost them, kindly re-upload to your own server. Thanks)






Download:
http://www.sharebig.com/d/svwsbxxpc/0T7vGuK46E2BD1F0D/monalisa.wmv.htm

Monalisa Bridal official site here.