[Singtao 09/09/2007]

Charmaine Sheh, Jolie Chan and Rabee'a Yeung appeared at Japanese health supplement brand "Naturally Plus" promotional event yesterday wearing sexy low cut dress. They were presented with health supplements and VIP card. Charmaine's blue halter dress coincidentally matches with the brand logo color, but when asked if she will become their spokesperson, Charmaine replied that she is unsure of it yet.

Mentioning the issue of Mainland government banning artistes from representing health supplement in order to avoid misleading the public, Charmaine smiled and said it was fortunate that HK have not established this rule yet, if not she wouldn't be able to participate yesterday's event. However, she believes that the company will make the best arrangement for them. Charmaine, who represented health supplements before were asked if she was worried that this rule will affect her future earnings. Charmaine smiled and said that plenty of other products have approached her to be their spokesperson, however she support the policy that every medicine have to be strictly tested beforehand. Medicines are meant to cure people, if there is any problem it will seriously affect someone's health.

In regard of her gaining the favor of so many health product brand, Charmaine feels that it was related to her healthy image. Since entering showbiz 10 years ago, she only fell seriously ill not more than 3 times.

If reposted, please give due credit.

Pictures:



More pics from Ent.Tom: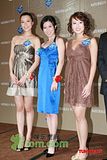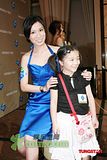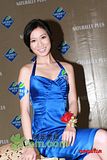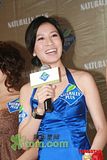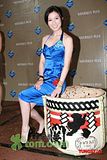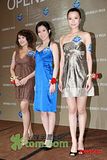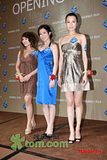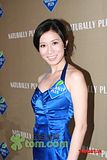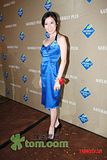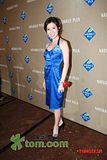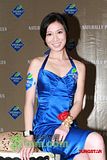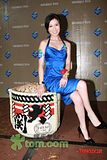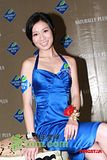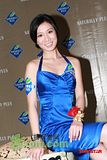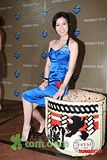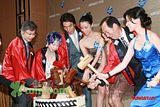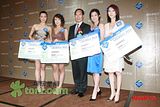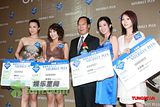 Sehseh: Charmaine look splendid in that blue dress. This shade of blue really compliments her.

About her health, yeah she is TVB Iron Lady... working non-stop! However, I still think she should gain more weight. Currently Charmaine is at Taiwan shooting TVB 2008 Calendar, she'll be back tomorrow for [Forensic Heroes 2] costume tryout.




Mentioning Taiwan, here's a personal clip of her celebrating birthday with some Taiwanese fans during her previous trip in April:


Credit to 杏子 from www.shehsheh.com