Note: As the news translation below is not complete, please do not repost the article elsewhere, especially AsianFanatics.

[Wenweipo 2007/08/27]

"TVB Kids Songs Award Presentation" has come to satisfactory conclusion last Saturday night. Out of 10 awards, 7 are given to TVB artistes including Raymond Lam, Charmaine Sheh, Angela Tong, Patrick Tang, Bosco Wong etc., therefore speculations are abound. However, Raymond and others expressed that the company has given a lot of opportunities to their artistes, and this proves that they can both act and sing.

Charmaine's song 《星星的加冕》clinched Top 10 Kids Songs Awards and also the Gold Kids Songs Award, becoming the biggest winner that evening. Receiving such good results for her debut kids song, Charmaine was excited and hope she can expand into children's market.

When mentioned the coming [Forensic Heroes 2] filming, Charmaine was asked if Yoyo Mung's screentime was reduced because she was added into the cast. Charmaine expressed that she has no idea of this, but emphasized that their screentime is about the same.

Near the end of the show, TVB General Manager Stephen Chan suddenly appeared to watch the live broadcast. Reporters instantly questioned Stephen why most of the awards are given to their own artistes. Stephen explained: "Since last year, many of our artistes have begin singing kids songs. The company wishes to give more opportunity to them. In addition, tonight's results are from voting, therefore we are not afraid of being accused of rigging the results." He was also asked why Charmaine received the gold award. "It's because of [Jewel in the Palace] animation themesong. Who else?" (Is [Atashin'chi] more popular than [JITP]?) "Sigh, if I've known earlier (that you will ask me such question), I wouldn't come in."

The rest is not related to Charmaine, so I skipped the news translation.

*Technically, Charmaine did not get 3 award. The 3rd award is for Best Composing.

Pictures:




More pictures from www.shehsheh.com: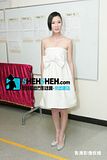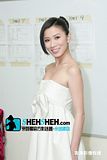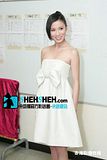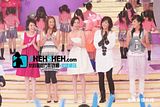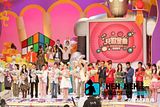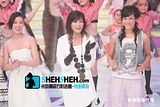 Sehseh: Congrats Charmaine!!!

Some news update on Charmaine's coming schedule:

1. TVB Calendar shooting - Charmaine will be heading to Taiwan along with Bosco Wong, Kevin Cheng, Bernice Liu and Tavia Yeung on September 8-10, 2007.

2. New series; Forensic Heroes 2 - According to Charmaine, costume tryout will be on Sept 10 while the official filming starts Sept 16. Special thanks to Qeggegg from www.shehsheh.com. In addition, producer Miu Siu Ching have confirmed that FH2 will have 30 episodes.