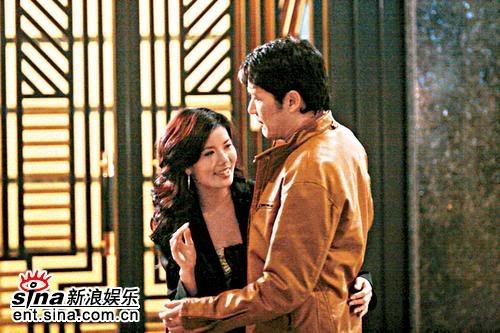 [Ent.Sina.com]

Michael Miu returned to the entertainment scene last year and his earlier TVB series [Dicey Business] has received good review. He's currently filming 60 episodes TVB – CCTV collaboration series, [Drive of Life]. Last week, Michael went to Central to film a drunken scene, and also holding Cheung Mei Nei. Because the scene was intimate, plus Michael exudes manly charms, his wife Jamie Chik went to supervise the filming.

Michael has become a businessman for 12 years, and last year he finally returned to the screen, returning to TVB to film series. His earlier series [Dicey] received good review and attracted a lot of advertisers seeking him to film advertisement. It's apparent Michael has extraordinary charisma! After [Dicey], Michael continues to film TVB-CCTV 60 episodes collaboration series [Drive]. In the series, he has a lot of scenes with three beautiful women Sheren Tang, Angela Tong and Cheung Mei Nei – he's really lucky in love.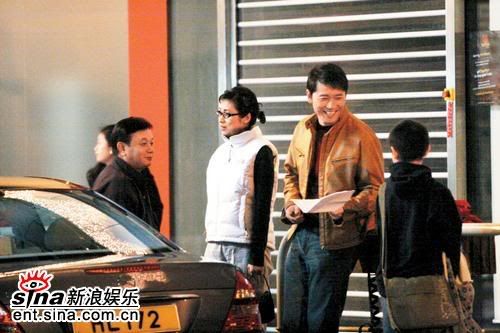 Last week, Michael, Power Chan and Cheng Mei Nei went to Central Wyndham Street to film [Drive] outdoor scene. The story narrates Michael and Power being drunk and leaving on cab with female companion by their side. Because of television limitation, they only filmed hugging at the waist. This is already enough to make Jamie worried and she came to supervise filming.

Before taking his position, Michael stood aside reading his scripts accompanied by his wife and son. Apart from his family, Michael's friend also came to visit. The group seems to be chatting animatedly. When Michael discovered there are reporters, he immediately looked reluctant and told his wife and son to leave on his friend's car. Michael is very protective of his family.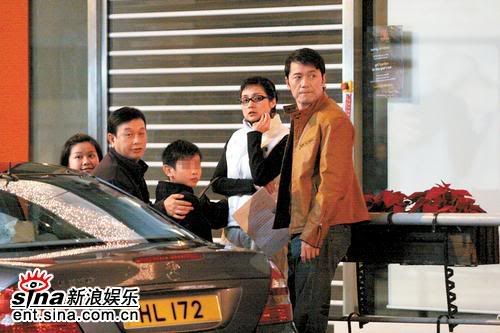 Although his wife is not supervising filming anymore, Michael did not do anything mischievous. Even though he have intimate scene with Cheung Mei Nei, however the so-called intimate scene is just hugging at the waist, so his wife can absolutely be relaxed. In midst, a male fan went forward and asked Michael for autographs and pictures, which he agrees to all. It seems that Michael is even popular that other returning actors.

If reposted, kindly give due credit.