Download the clip
here
.
Credits to Bebe @ www.shehsheh.com.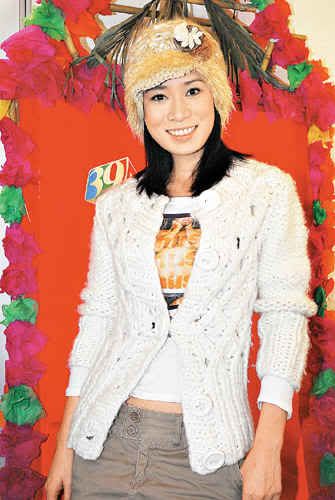 [Ta Kung Pao & Ming Pao 06/12/06]

Charmaine Sheh says she has Never Dated Benny Chan

A magazine report indicated yesterday that Charmaine Sheh reputedly dumped Benny Chan in a tearful rage, selling their jointly purchased apartment in North Point and moving into her new $30,000 a month rented home in Robinson Road. Charmaine took part in a promotional event for her series "Glittering Days" yesterday together with Liza Wang, Roger Kwok and Sharon Chan, and was asked about this by reporters after being interviewed earlier on a radio show. Charmaine indicated that she has lived in North Point for two or three years now and the home in Robinson Road is her friend's, moreover the rent there is not $30,000 a month. Asked about her split with Benny, she says that they have never dated and that crying photograph is an old one. As for suggestions that the apartment was bought for her by Benny to make her happy, she immediately said: "Wow, I have not seen that. There was no such thing."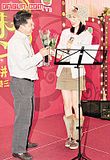 Asked if she would put up with her boyfriend playing away, Charmaine says she will worry about that when the time comes, but if that is the case, then she is just unlucky and she does not want something like that to happen, so she will hear what people have to say but not believe things if she has not seen them with her own eyes. She adds that she does not want to be linked with Benny any more because she does not want this to be an obstacle to any other dating opportunities. She says: "I have spoken to him and told him to hurry up and find himself a girlfriend. I am just good friends with him." Asked if she will urge him not to play around so much in the future, she says she does not know the extent of his partying, but when she sees some of the paparazzi shots, she does feel that there is a darker side to him, but as a friend, she does not want to interfere. Asked if she believes the earlier news about Benny, she says that she has not seen it, so she has no feelings about it. She says that she just lets her own news pass and if it is not true, she will not look at it.

Charmaine also reveals that apart from her home in North Point, she has other properties in Hong Kong. As for being dubbed as a 'Little Rich Girl', she smiles: "I am okay! I would like to buy more properties, but I do not have so much money." Asked if she is afraid of her family mistaking the sale of her apartment as her meeting with financial difficulty, she smiles: "It was more sensational when they said I was selling my body. Selling property and cars is nothing really."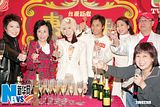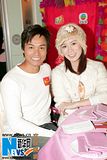 Charmaine says she would like to find a boyfriend next year and asked if she would like someone that she can reveal to the world, she smiles that whether or not she will reveal it she does not know, but she hopes he can look after her. Whether he is rich or not does not matter so much, because she has her own ability to make a living. She also says that in the past nine or ten years, she has been on her own as her family are not in Hong Kong and she has wanted to have a boyfriend, but she admits that finding a boyfriend is difficult and although people says she is quite flirty, she says it is just her voice and prospective boyfriends will not just fall for her voice. She emphasises though that she will not fall for a married man.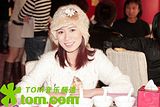 Sharon on the other hand is quite the opposite to Charmaine and despite being photographed earlier with a male companion, she says that she is in no rush to start dating yet. She says: "I will be 28 years old soon and I want to continue focussing on my work. I will think about it when I am 30. That man is a friend I have known for a long time and if I do start dating, I will tell everyone."

Translation credit to Em.

Pics: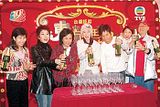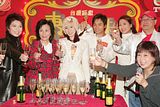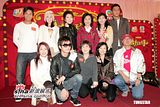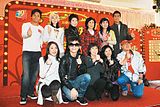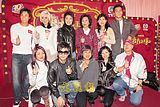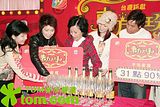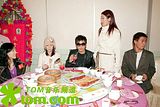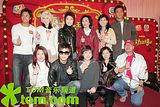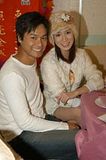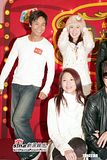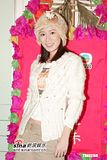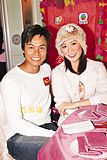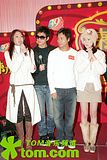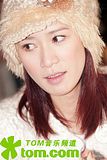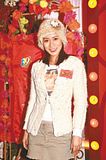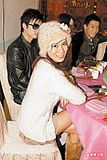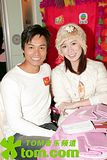 Sehseh: I found the tabloid article regarding the 'break up' and I will be posting the translation tomorrow. My [Be My Guest] transcript was going a bit slow but I think they will be ready by this weekend.

Charmaine has just left for Canada for [Drive] outdor filming and she will be arriving at Vancouver abt 12.25pm, on Dec 6th. I think she will be arriving with Ray on the same flight, which is Cathay Pacific CX838. I heard that the weather is very cold, so Vancouverites please give them a warm welcome!

p.s. Hehehehe... I was pretty slow in my translation as I have some japanese and korean series to catch up. I bought a few DVD sets during the weekends :)



I'm currently watching j-dorama [夜王 ~ Yaoh] at the moment. It's a series about japanese male host (or in western term, male escort - they're not really gigolo, though some do offer 'extra services' *cough) and how the hero of the story became the 'best of the best'. It's adapted from a manga with the same name. Plenty of eye candy (hot men!). I will write a mini review after finishing it. Anyone watched this series yet?
Episode 1 preview: