[Ent. Tom & Sohu]

Charmaine Sheh and Benny Chan's relationship has been dragging for some years and both of their names were often linked together. Even if Charmaine doesn't feel tired, surely the audiences felt bored by now. Charmaine's year 2007 resolution is to find a good boyfriend and have a sweet romance. She hope that people will not link Benny Chan with her in future.

This year can be described as Charmaine's most bountiful year. Apart from TVB Best Actress award, she have also won other awards. Charmaine is of course happy that her acting received recognition from audiences. She said: "2006 is passing quickly. To be honest, I feel reluctant, it has been a smooth year, there's not much series filming, but the feeling's comfortable. Previously, because my mum was sick, I took a 3 month leave to accompany my mum. When I returned (to HK), "Glittering Days" was broadcasted as anniversary series and received good response, my health was good and I was able to make money, so I'm very satisfied!"



Charmaine: "Stop linking me with Benny Chan."

Mentioning about romance aspect, she frankly said that she has not dated for many years. Though she had clarified being friends only with Benny Chan, she's still frequently linked with Benny's name. She seriously said: "I do not wish to be frequently linked with Benny Chan. If this goes on, it will be hard to shake off and I will not able to get married! I hope to get a good boyfriend in 2007, sweet and nice! I do not have any special requirement from the opposite party, the most important thing is we get along comfortably and happily. I believe in fate."

Slowing down on future series

Next year is Charmaine's 10 year anniversary since joining showbiz, in other words she can receive the label of "senior". She feel that time passes quickly. In the past, she has diligently filmed series and receive good results from various aspect. Next year, she hope to have some change in her work, stressing on quality rather than quantity. She pointed out that she have filmed 28 series over the last 9 years, has tried different themes and roles, you can say she's the artiste that has tried all. Therefore, she'll be more selective of her future projects. She emphasized that she wouldn't let go of good scripts, just like her current handover series [Drive of Life]. [Drive] is set to be aired July 1st next year, coincidently is also her 10th anniversary of joining showbiz, making it a good commemoration for her.

Kindly give due credit if reposted.

More pics: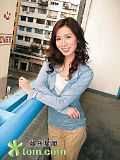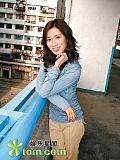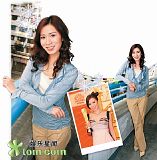 Sehseh: Seems like whatever the status of their relationship in the past, Charmaine would like to have a clean cut away. I totally support Charmaine 110%, as long as she's happy. Hope she find a dashing prince in 2007! In Stephen Chan interview, she mentioned that she would like to get married in another 3-4 years.

2006 is truly a great year for Charmaine and her fans, starting from Astro "Best Actress" award early January, then TVB double win "Best Actress" and "Fav Female Character" till the more recent "Top 4 Fadan" in mainland China. Definitely the most unforgettable year.

Here's a recent mag scan of Charmaine in [Amy], I will translate it when I'm free. Right now I'm still moving at snail pace for [Be My Guest] transcript.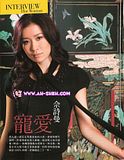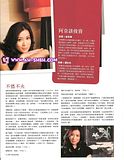 Credit to www.ah-sheh.com.