Note: If reposted, kindly give me due credit. Thank you for your co-operation.

[Sina, 24th Nov 2006]

Recently, Jessica Hsuan and Joe Ma are busy filming grand production [The Drive of Life]. Joe has been plagued with rumors, including the recent exposure of his extramarital affair holiday in Thailand. To avoid suspicion, Jessica has been avoiding Joe throughout filming, and instead chatting up with Michael Wong and the director. During script rehearsal, Jessica taught Michael sentence by sentence, while poor Joe has become a loner, sitting alone in a corner and chatting on his phone, probably his new lover.

Few months ago, Jessica has officially ended her contract with TVB after 13 years under their management. Although she still collaborate with TVB, but she was not majorly featured in TVB 2007 calendar and also been said to lose her 1st sister status. Even with these, she is still included in CCTV-TVB 60 episode mega series [Drive]. Lately, apart from promoting her new series [Dicey Business], she is also busy filming [Drive].

Last week, Jessica and her two onscreen boyfriends; Michael Wong Man Tak and Joe Ma went to a football park in Sheung Wan to film outdoor scenes. The scene was about Jessica and Michael discussing their feelings at the park and afterward locked in a passionate embrace. However, they were interrupted by Joe, who passed by the area.

Probably due to the script requirement, or maybe Jessica was afraid to be involved with Joe's rumor, she avoided Joe throughout filming. Whenever she has free time, she prefers to chat and rehearse script with Michael, or sit next to the director to have a chat. It seems like after ending her contract with TVB, she is anxious to build a rapport with director, as means to benefit her future career.

Teaching to read script



Jessica and Michael sat at the long bench outside the park to rehearse their script, with the director guiding by their side. Maybe because Michael doesn't understand chinese, he couldn't speak his lines smoothly. Therefore, Jessica rehearsed the script for Michael. Afterward, Michael will jot down the correct sound pronunciation on his script. During the process, they happily chat and laughed non-stop. After Michael finished writing pinyin for his script, he managed to speak his lines smoothly. Jessica certainly has to be credited for the success.

While Jessica is busy chatting and rehearsing scripts with Michael, Joe turned into a loner, sometimes strolling around and often sat alone in a corner chatting on his mobile phone. After ending his call, he headed to the filming set and took pictures for Jessica and Michael using his phone. However, Jessica and Michael were busy rehearsing and don't even give Joe a glance. Afterward, Joe went to watch people play football in the park. Seems like he's not at ease during work, maybe he's just thinking about his new love, unable to have interest in filming!

More pics from Ent.Tom: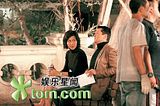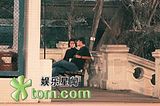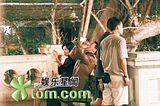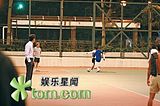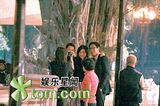 Sehseh: I don't think that Jessica is avoiding Joe on purpose. Afterall, Joe's part in the scene above is minimal, while Michael really does need help with his lines. Michael is a ABC and his cantonese, maybe it's just me but he sound really sexy with his off sounds (in his previous movies). OT Daniel Wu is also sexy with his 'accented' Canto. Lol...

Additional news translation below, credit to Em:

Sheren Points out Michael is No Romantic



[The Sun 24/11/06]

Sheren Tang has been working opposite Michael Miu in new series "The Drive of Life", where she plays his wife and they were filming on location at a designer showroom earlier. The scene tells of Sheren shopping for an outfit to go to her father's birthday banquet, but she could not make up her mind and in the end, her husband has to intervene with some soothing words to help her, making her so happy that the two of them start to dance romantically in the store.

However, the shoot was not quite so idyllic as Michael had a string of NG's (outtakes) and even Sheren could not hold back on remarking: "You must not cheer up your wife very much! Don't keep it all in, show us some of that suaveness that you use to attract the ladies!" Sheren says her role has to especially loving with Michael in the show, but she does not yearn for romance or dating in real life: "If it is someone not so good, then I don't need him, thanks! I am working non-stop, so I don't have time to think about these things, leave everything to fate and what God has arranged for us."

Michael, who claims never to have chatted up a lady, he says that he is always the one being led: "Often it is the girls who come and talk to me and I am very impatient, so I have a fear of going shopping. I don't go with my wife and I only go to buy my own things once or twice a year, buying everything I need for the year. I buy what I see and I will waste time to choose." However, Michael reveals that his good friend Eric Tsang is very vain and picky. "Eric takes longer than women to choose clothes and even when he goes to the supermarket to buy something it will take him a long time to choose."

Interested in [Drive]? Join our discussion at Spcnet discussion forum!